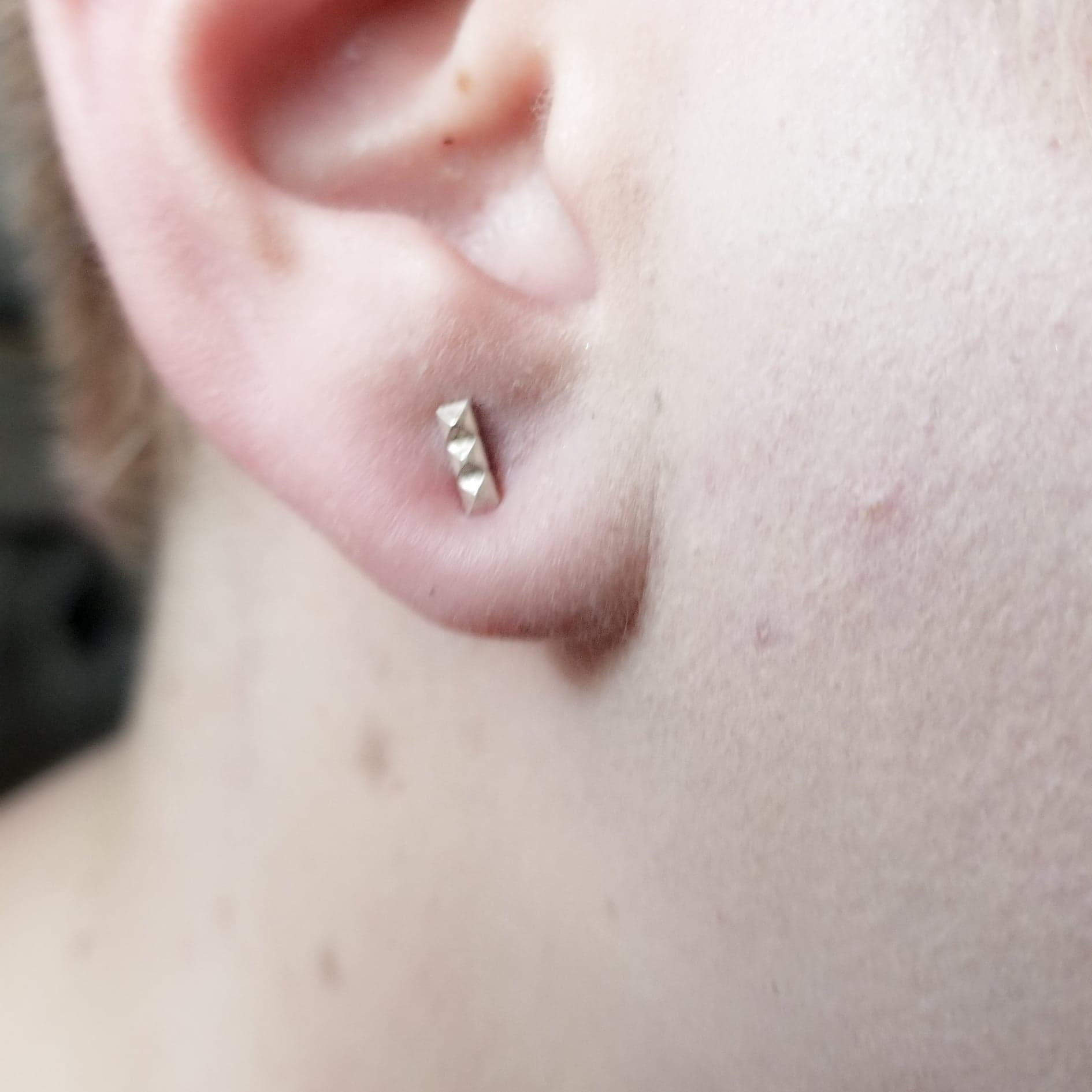 Tiny Studded Stud Post Earrings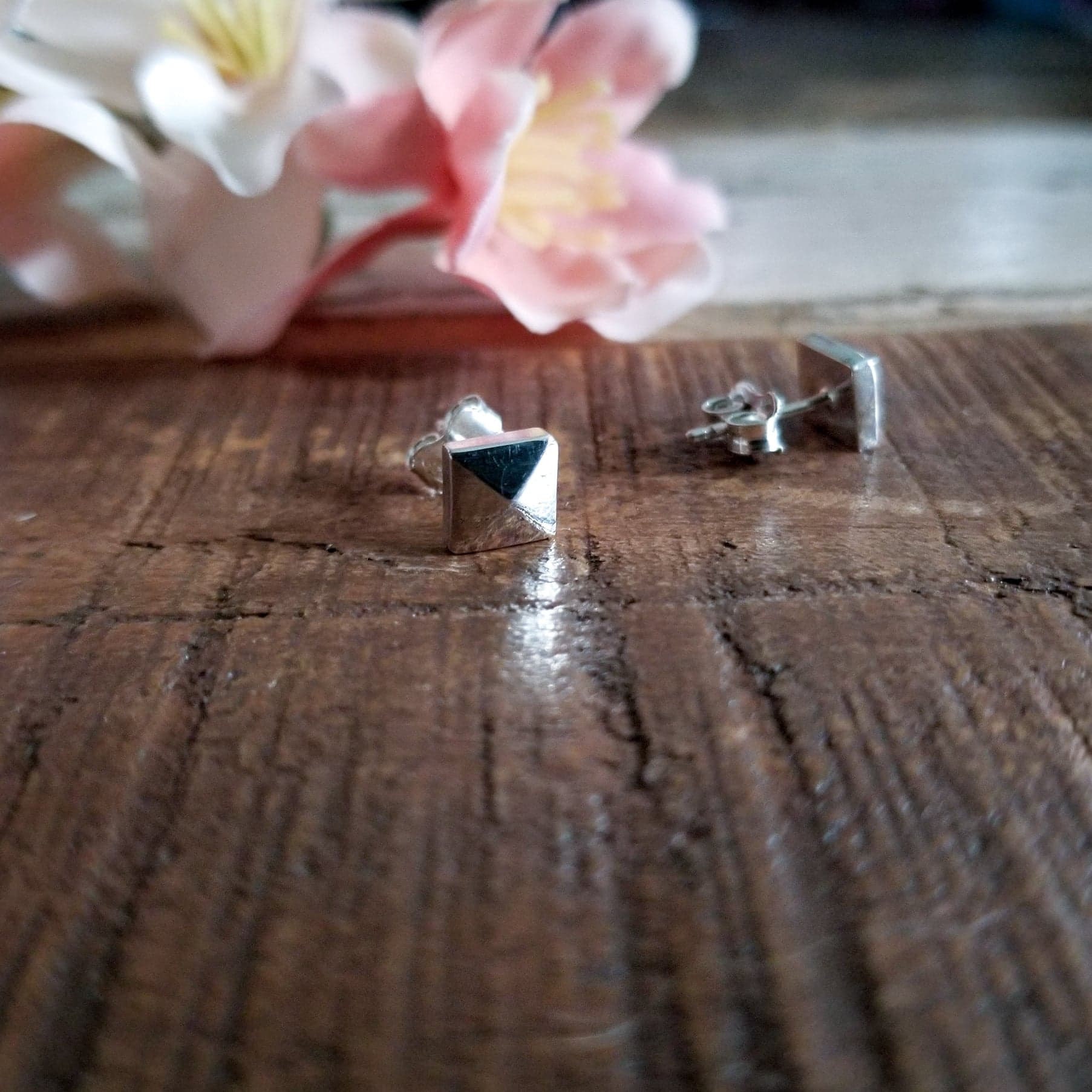 Square Stud Earrings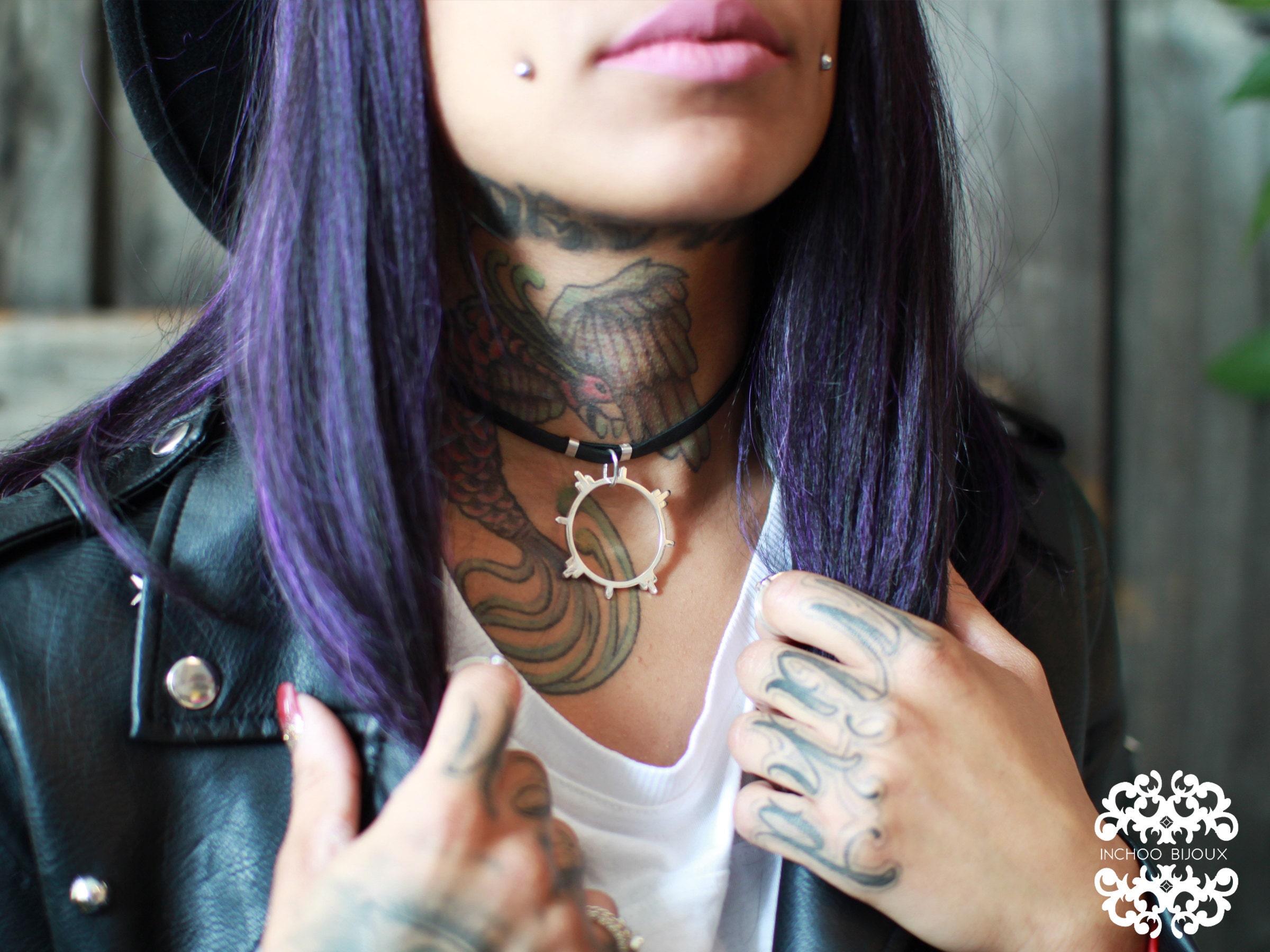 Celestial Hoop Choker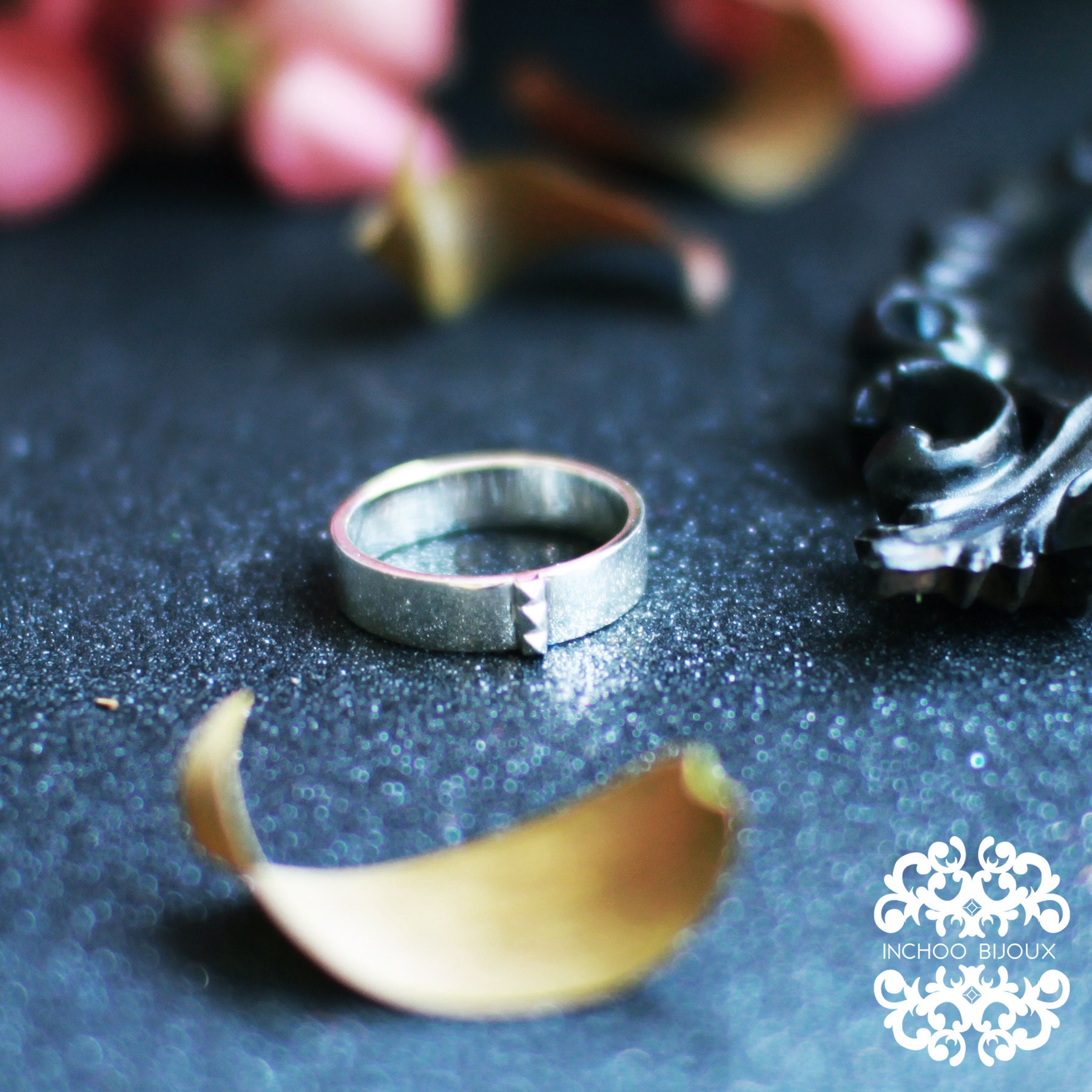 Studded Mens Ring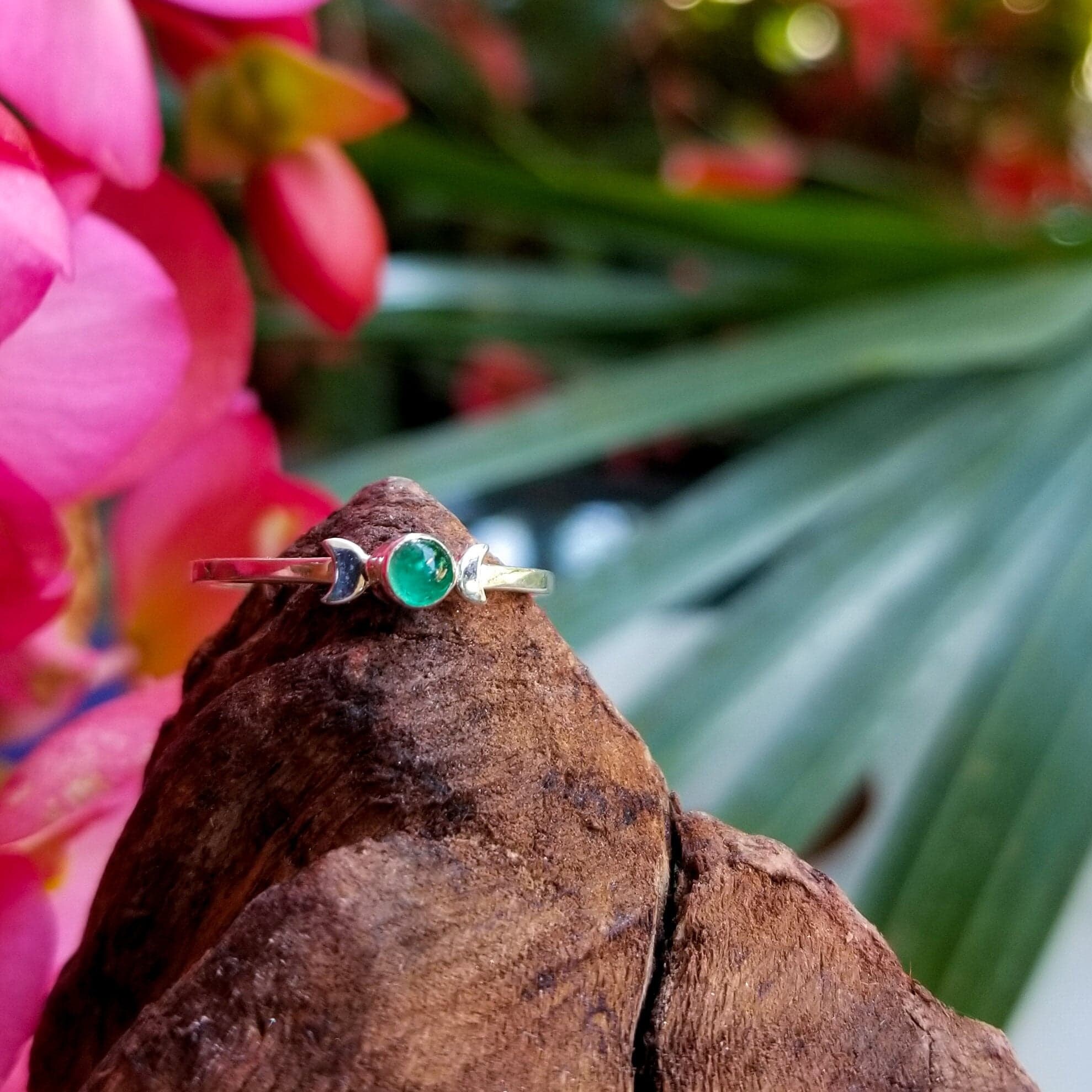 Tiny Emerald Cab Moon Cycle Ring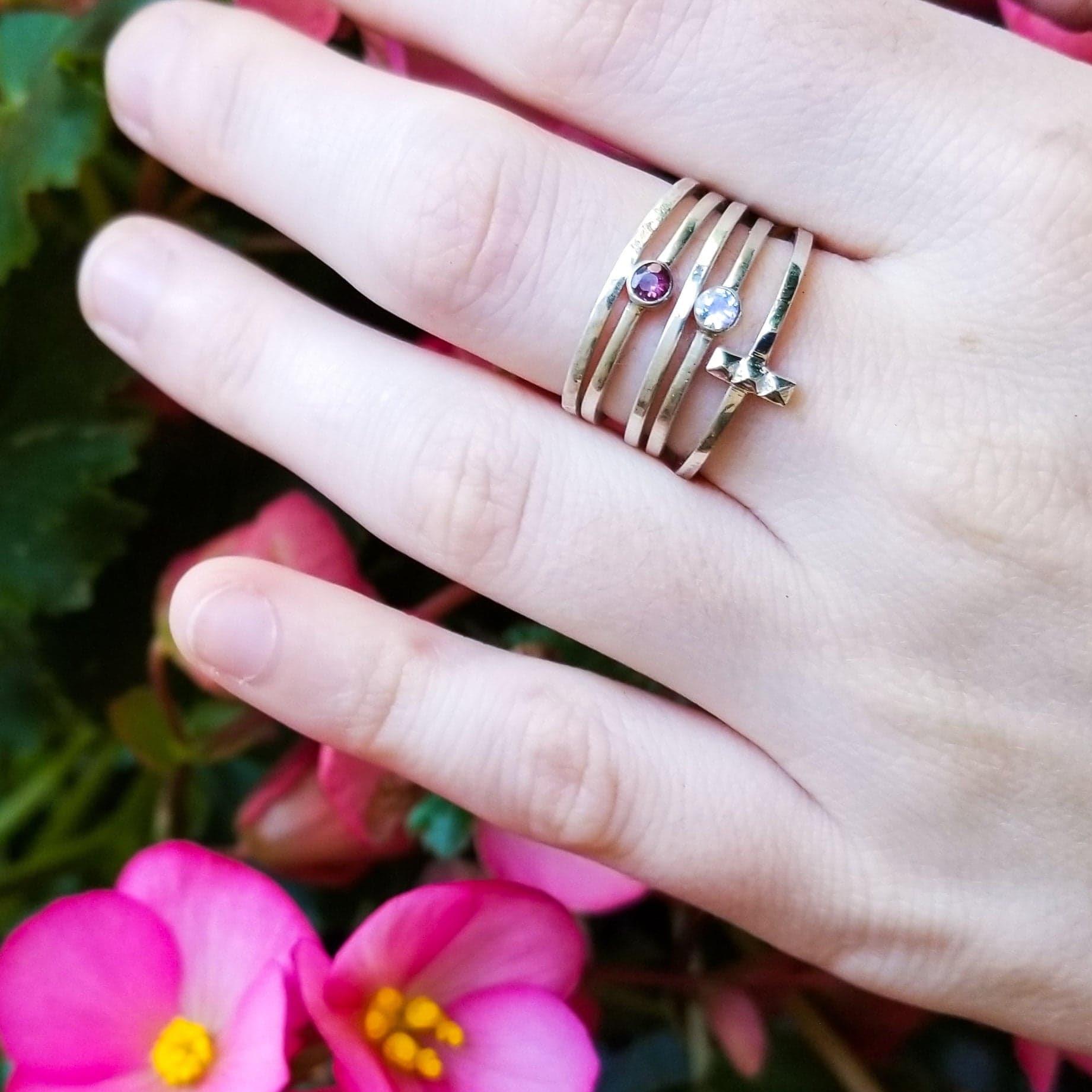 Stackable Set with Rainbow Moonstone and Small Studded Bar Rings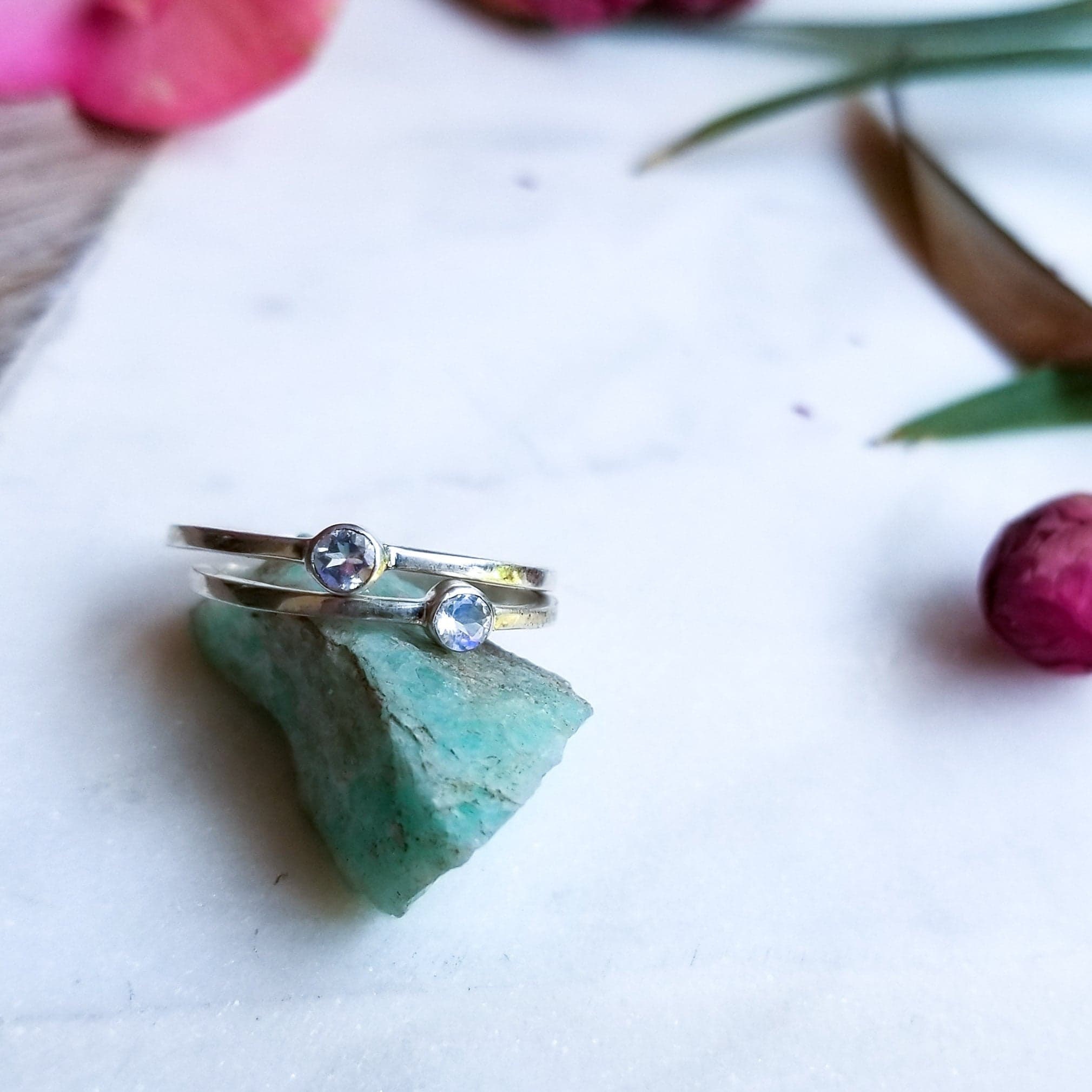 Facetted Rainbow Moonstone Rings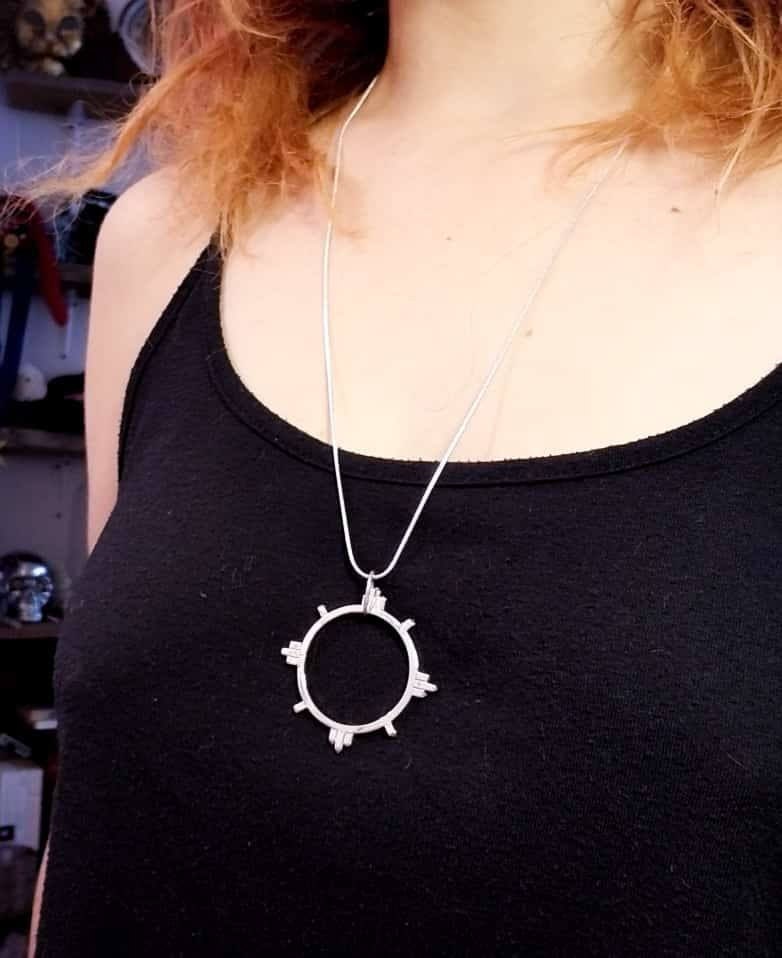 Celestial Jewelry ! This is our Celestial Hoop Pendant, Inspired By Art Deco and The Holy Halo !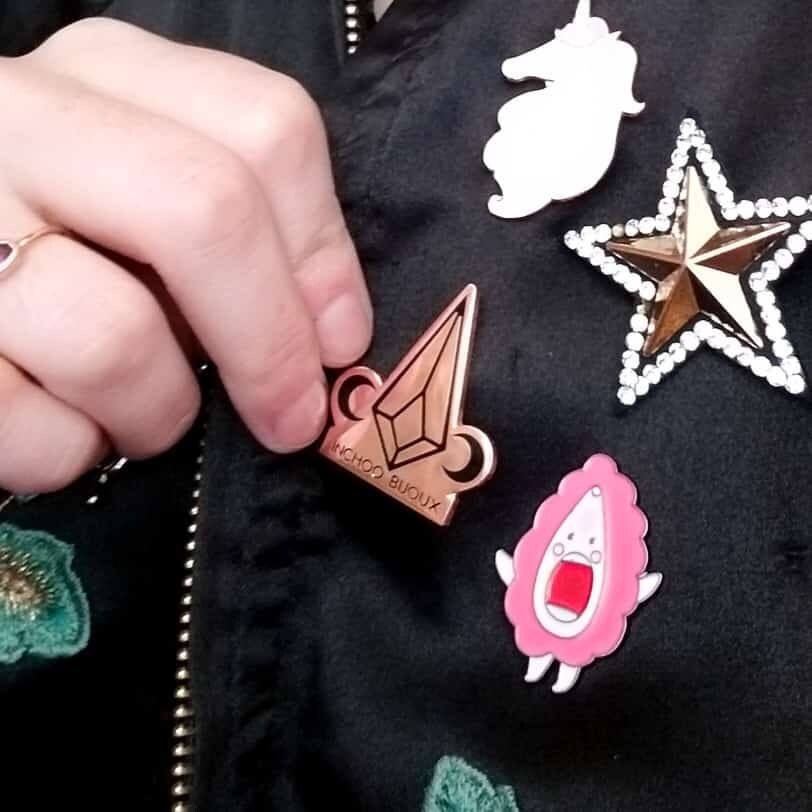 We now Have Pins ! They are gifted to all purchases over 100$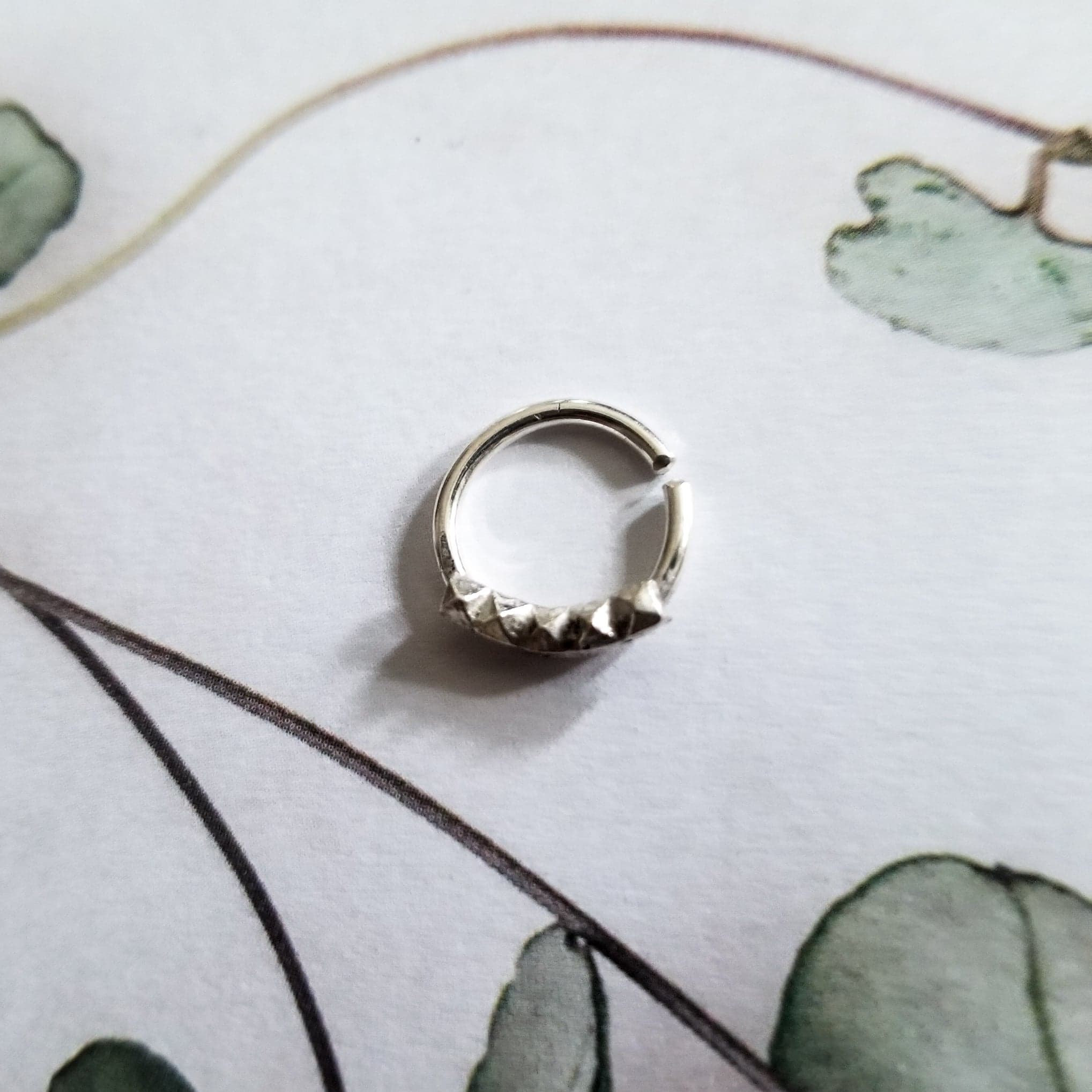 We are Studding everything ! Here is our new Studded Septum Ring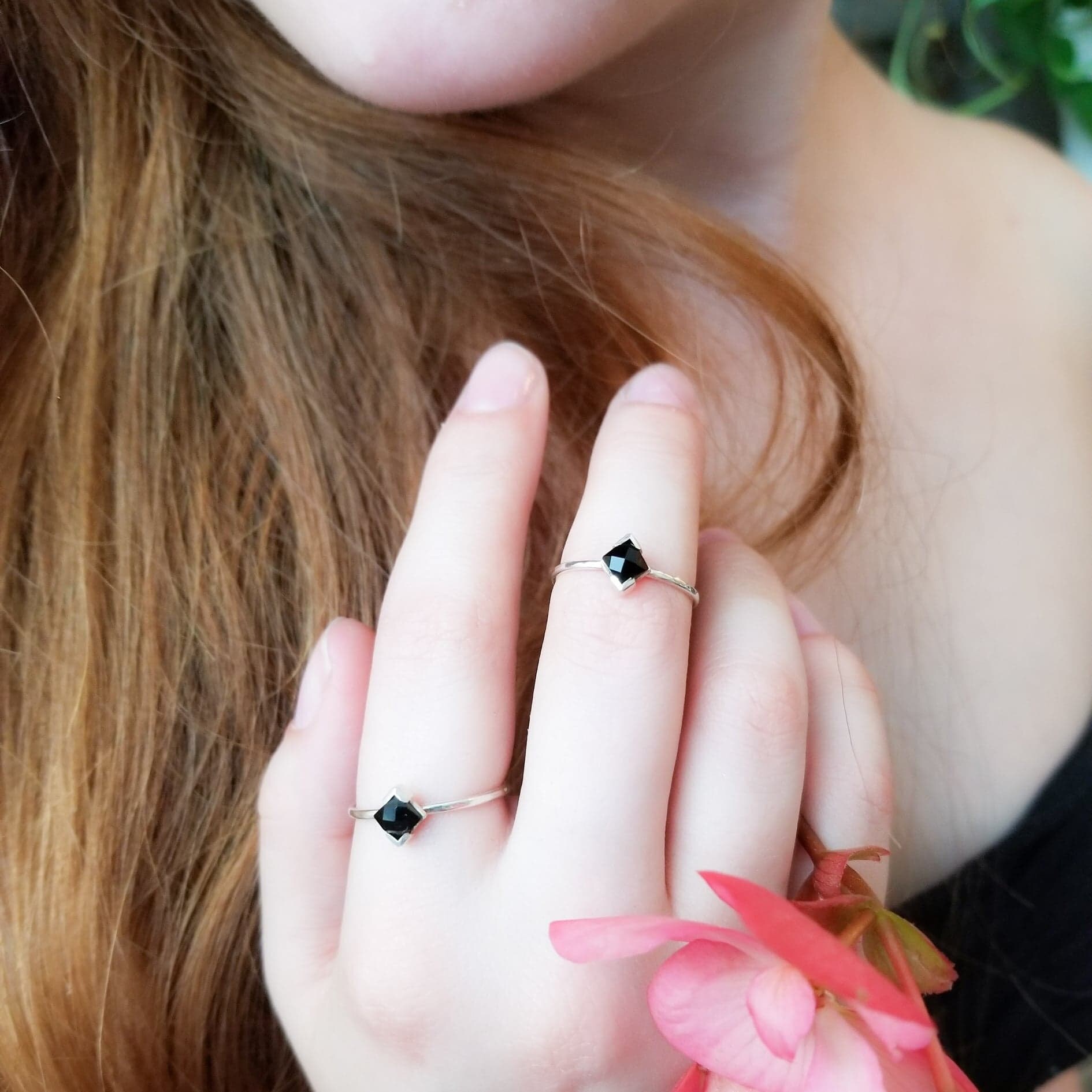 These Faceted Onyx Rings are to Die for !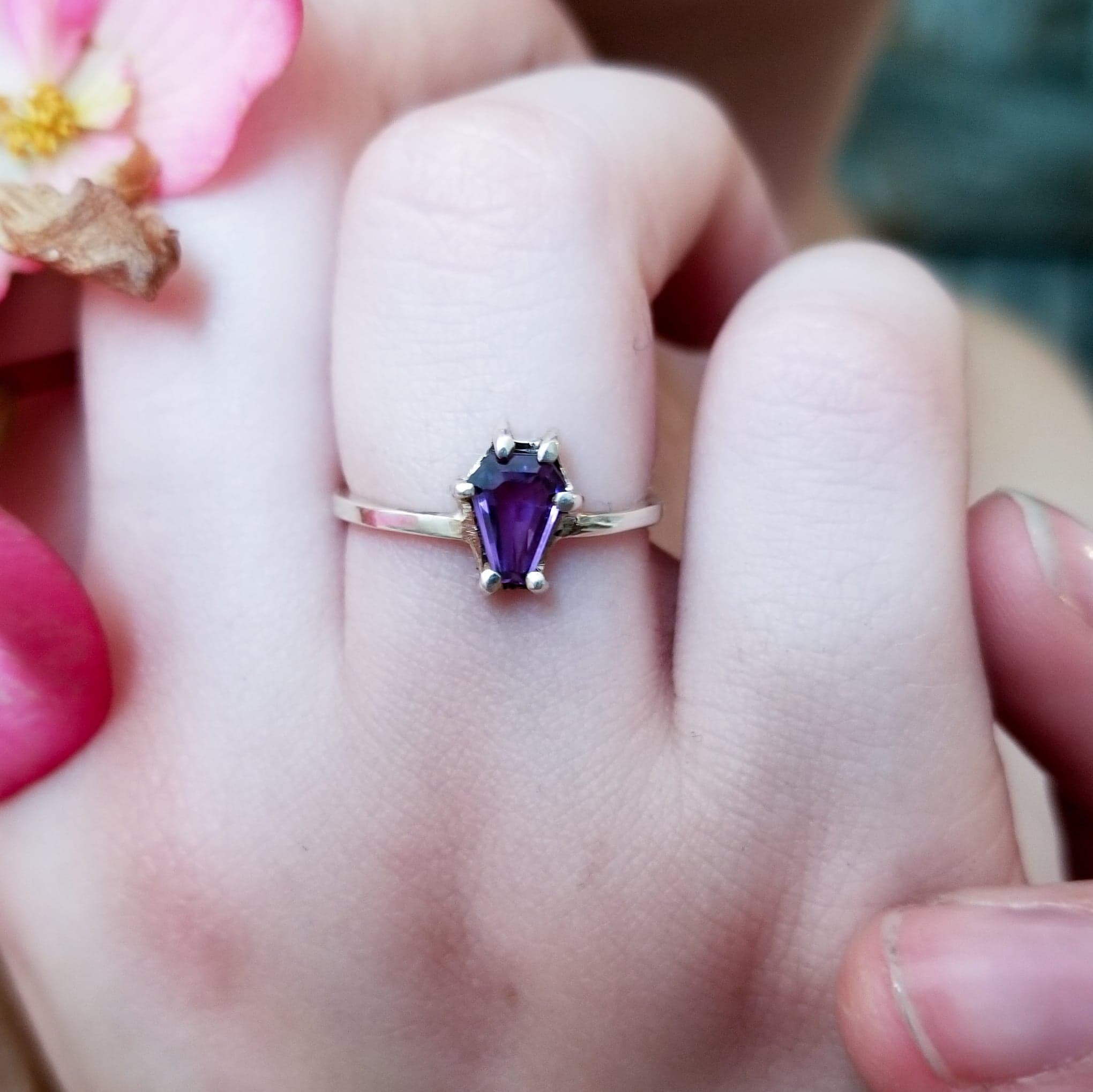 We are Launching a full Set of Coffin Rings ! This is ou Purple Amethyste one !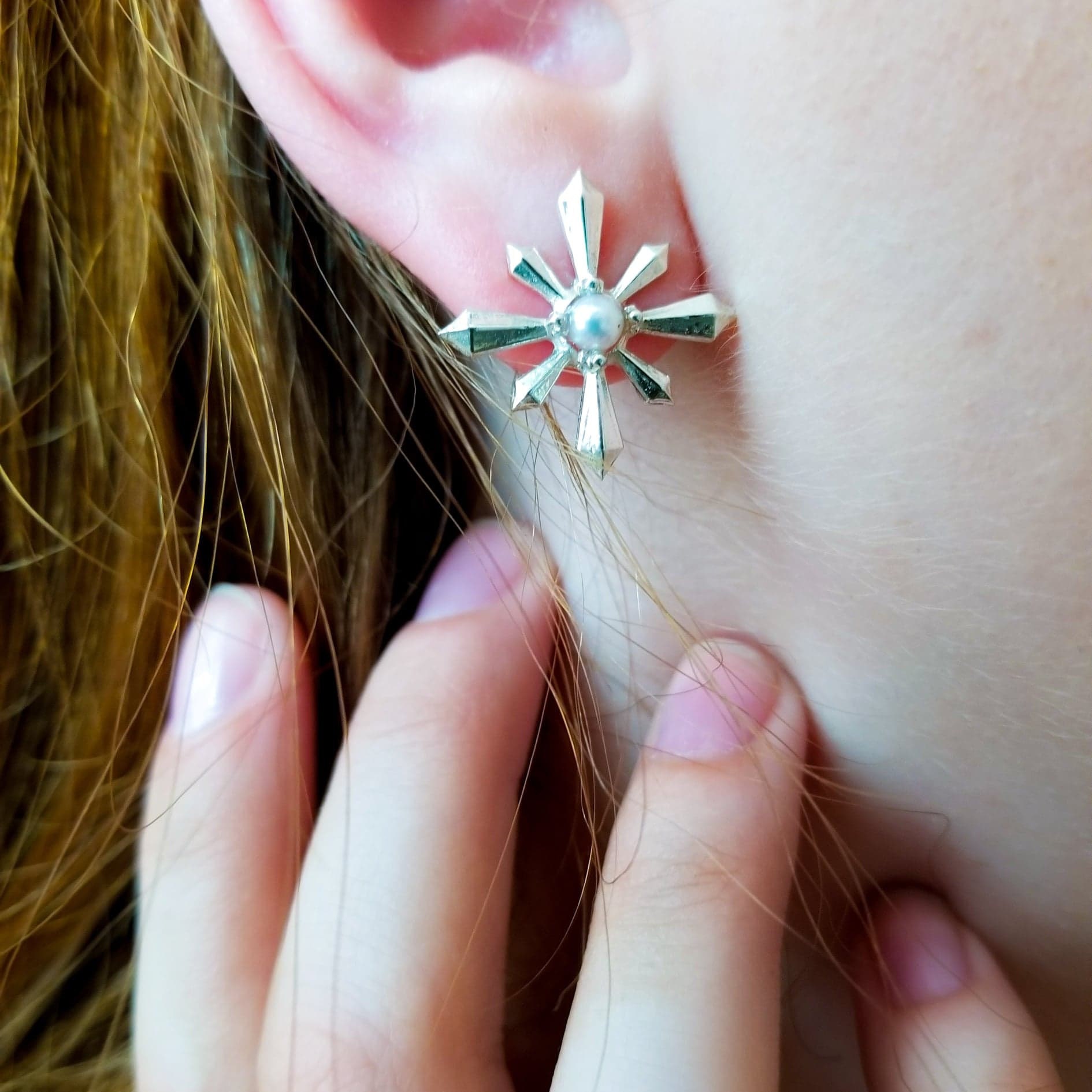 Inspired by the Mid-Century Star ! This Model was made for my 3D modeling Exam !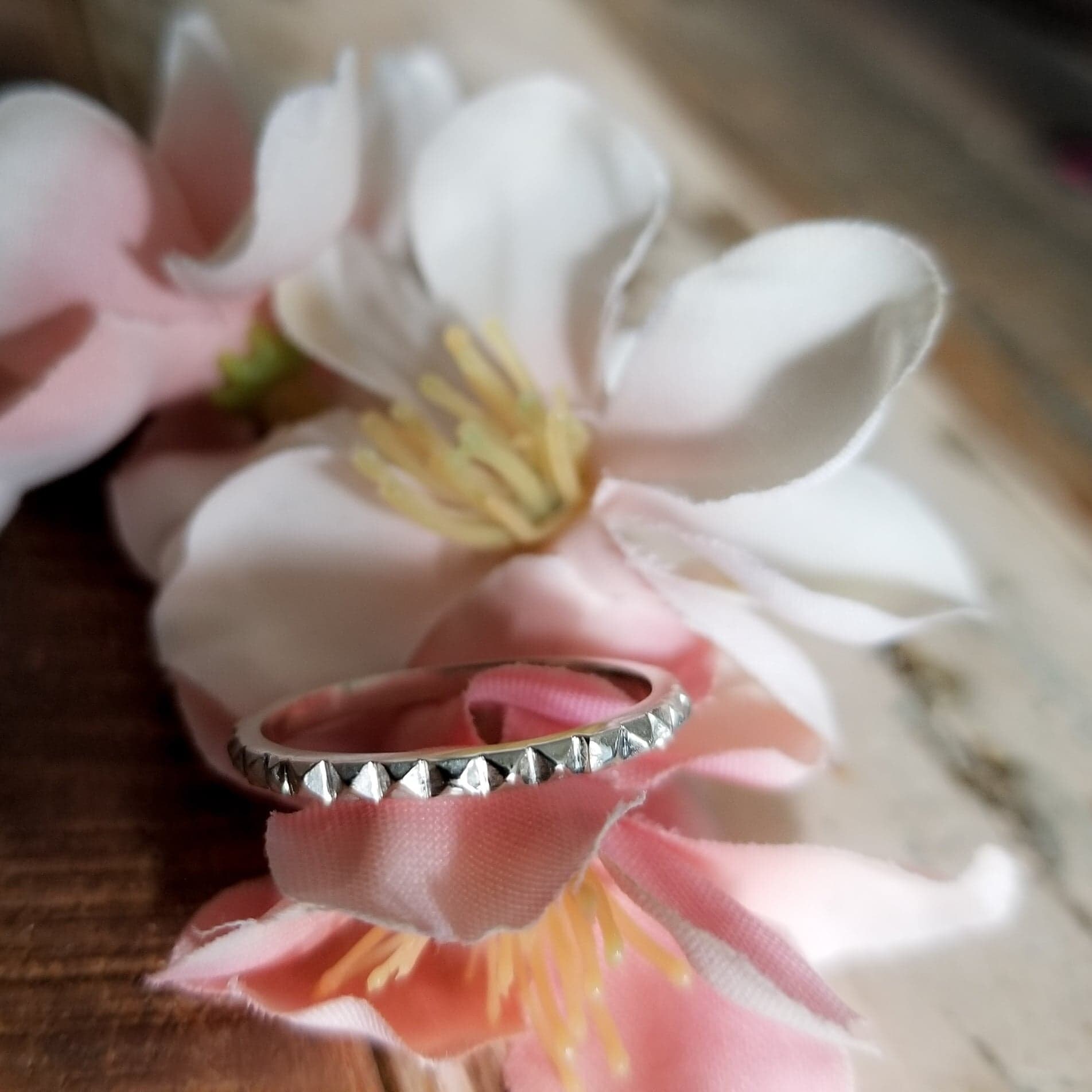 Thin Studded Stackable Ring !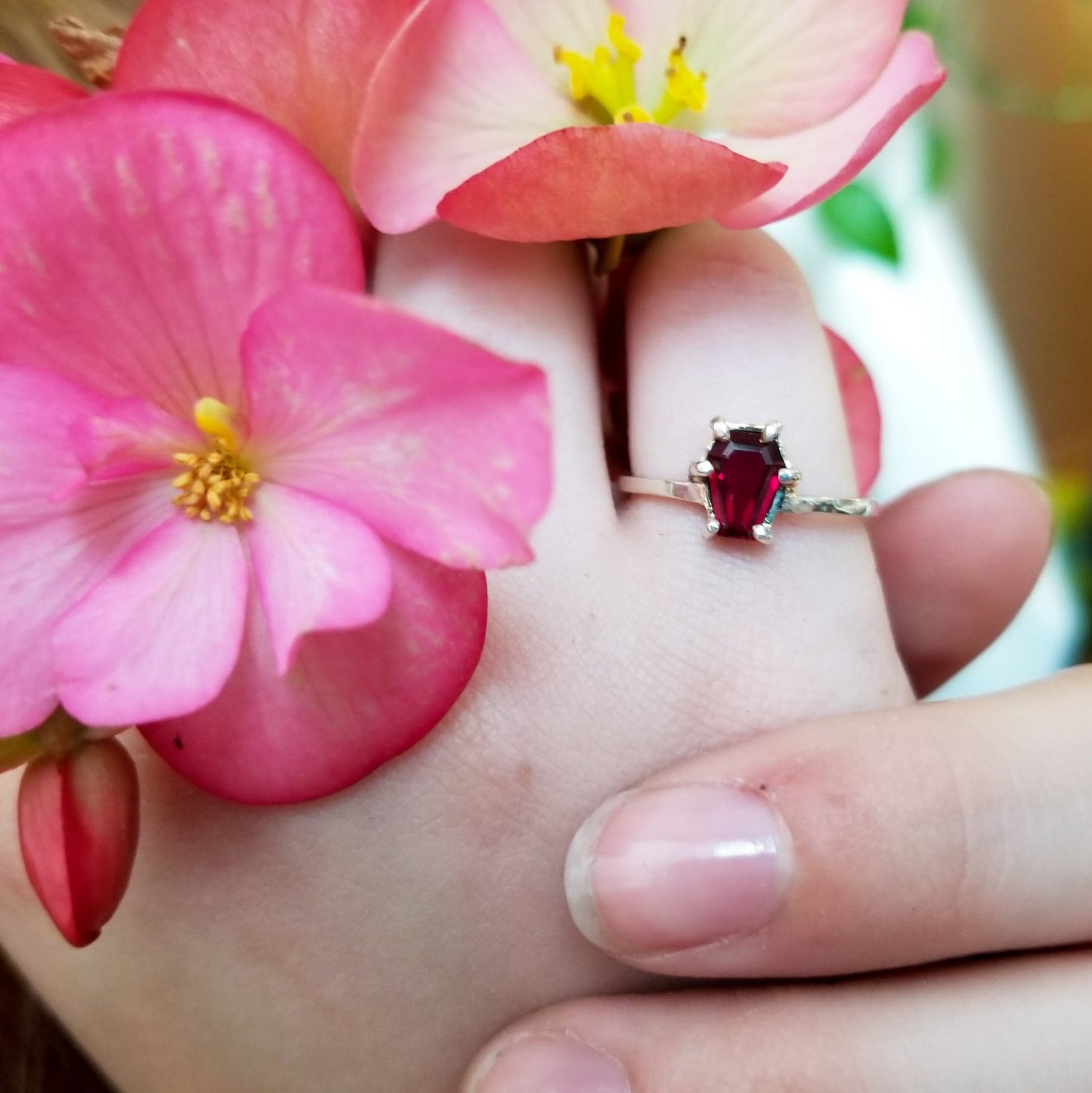 Blood Red Coffin Ring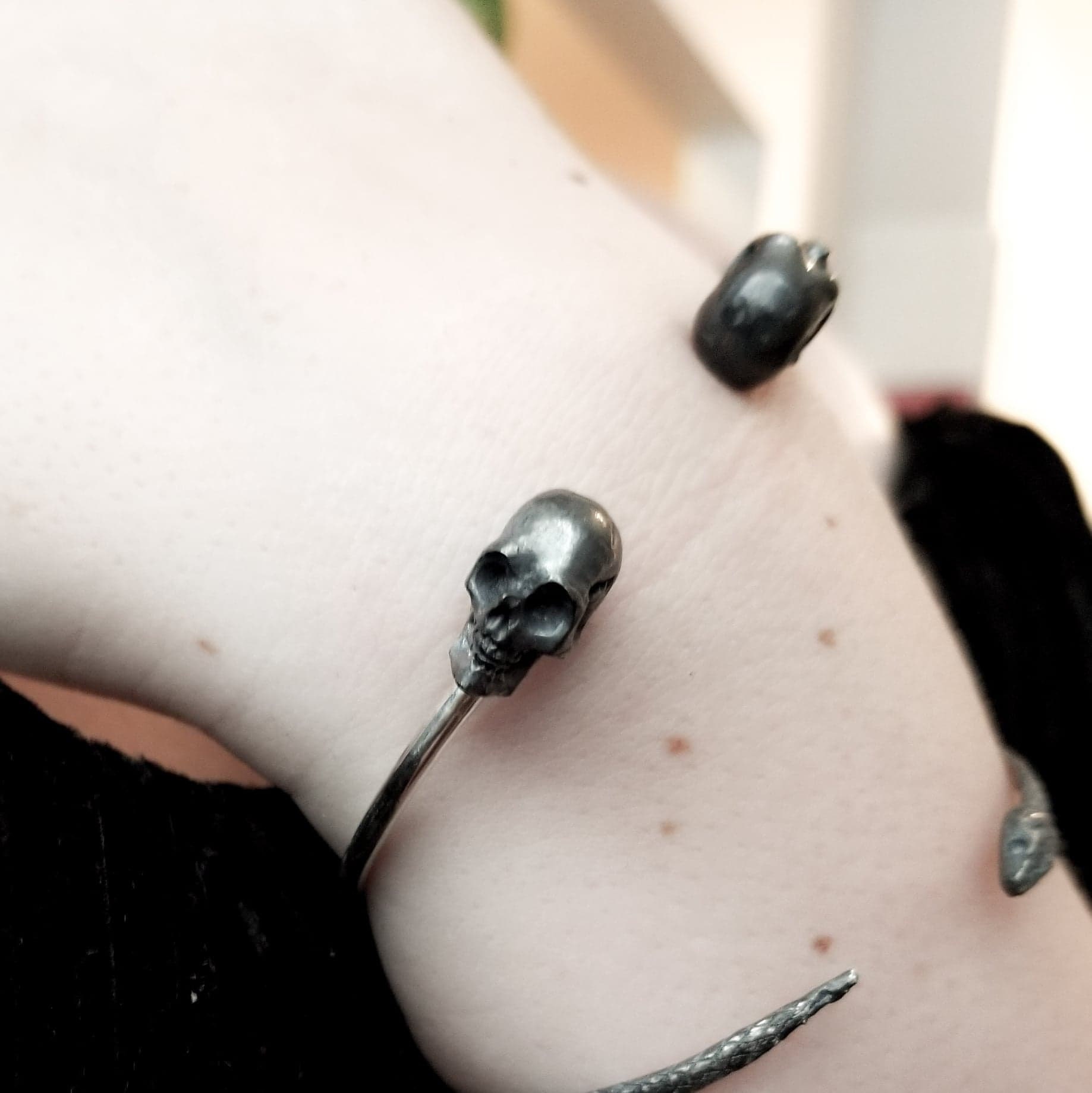 We Love Skulls ! I wear Mine everyday ! Skull Bangle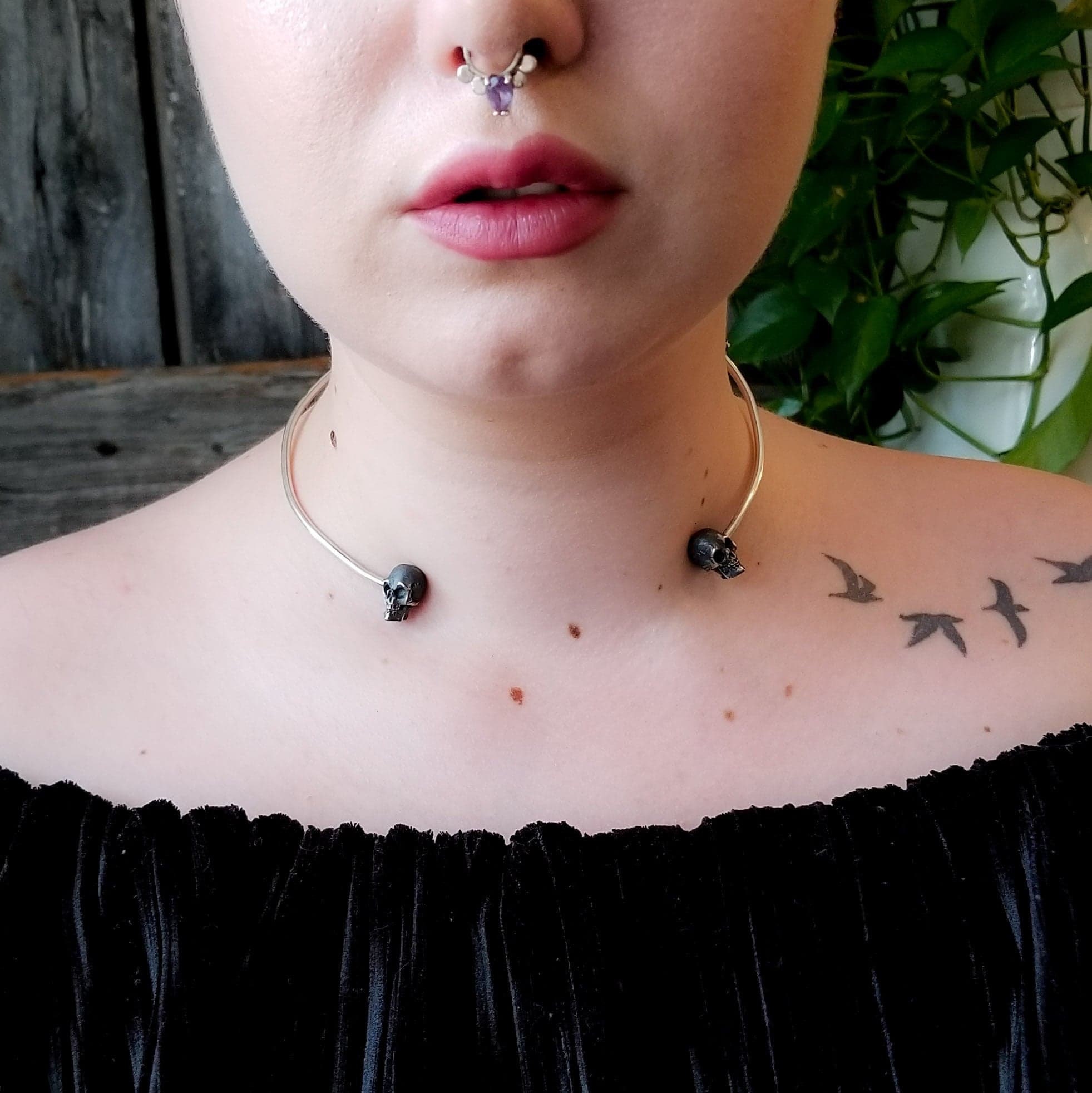 Skull Choker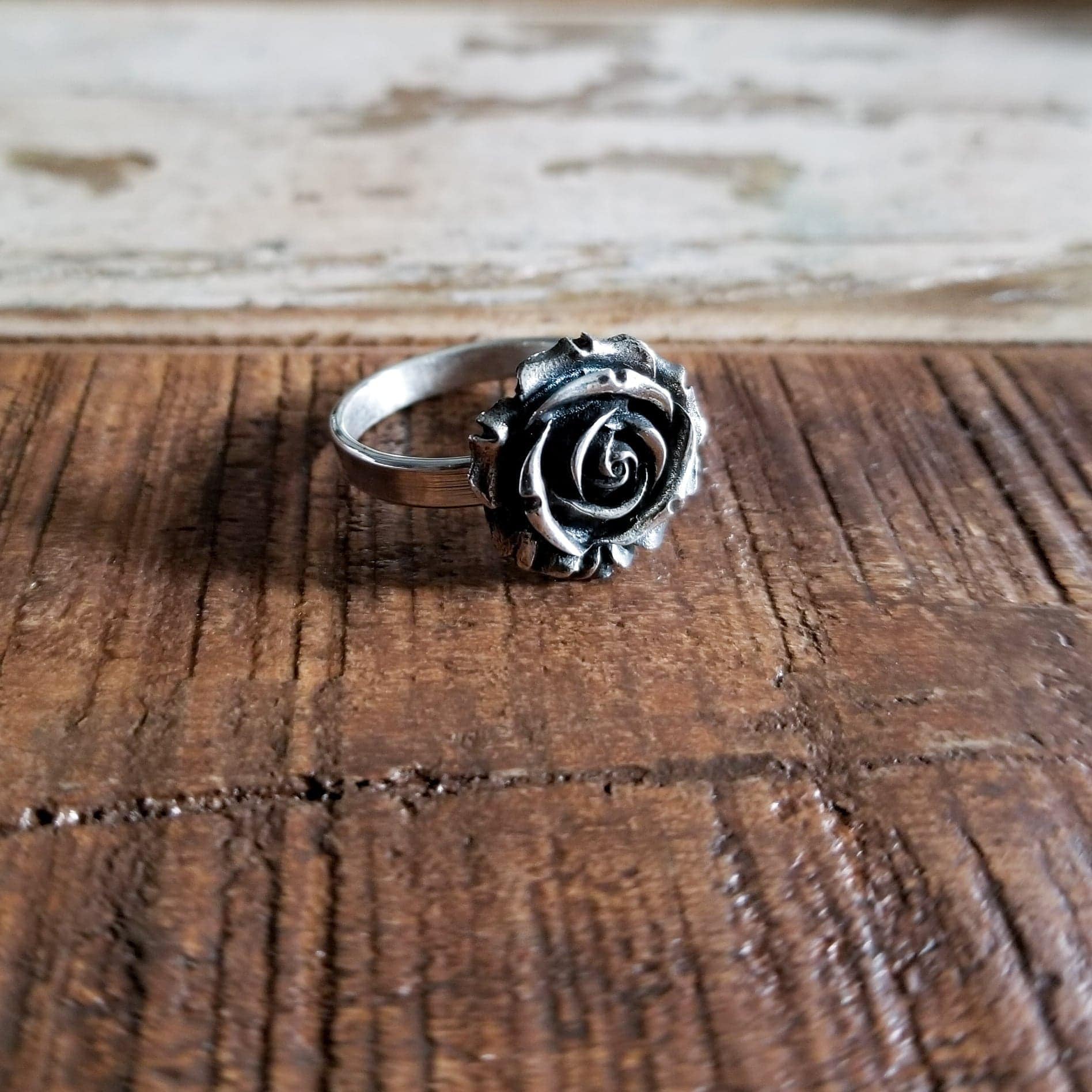 Originally Hard Carved in Wax, This Rose is now available as Earrings and Ring!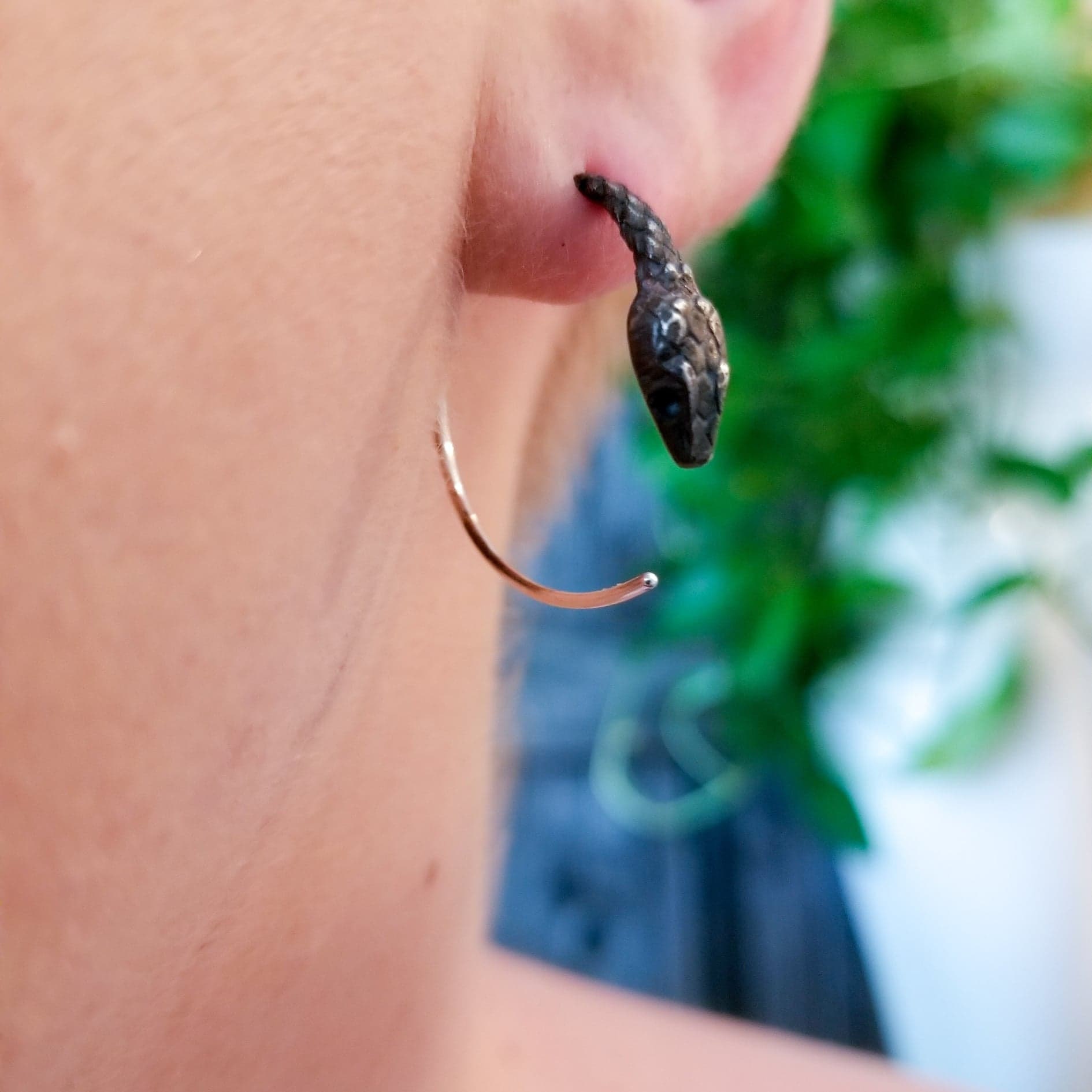 Our Snakes Earrings are taking over the internet !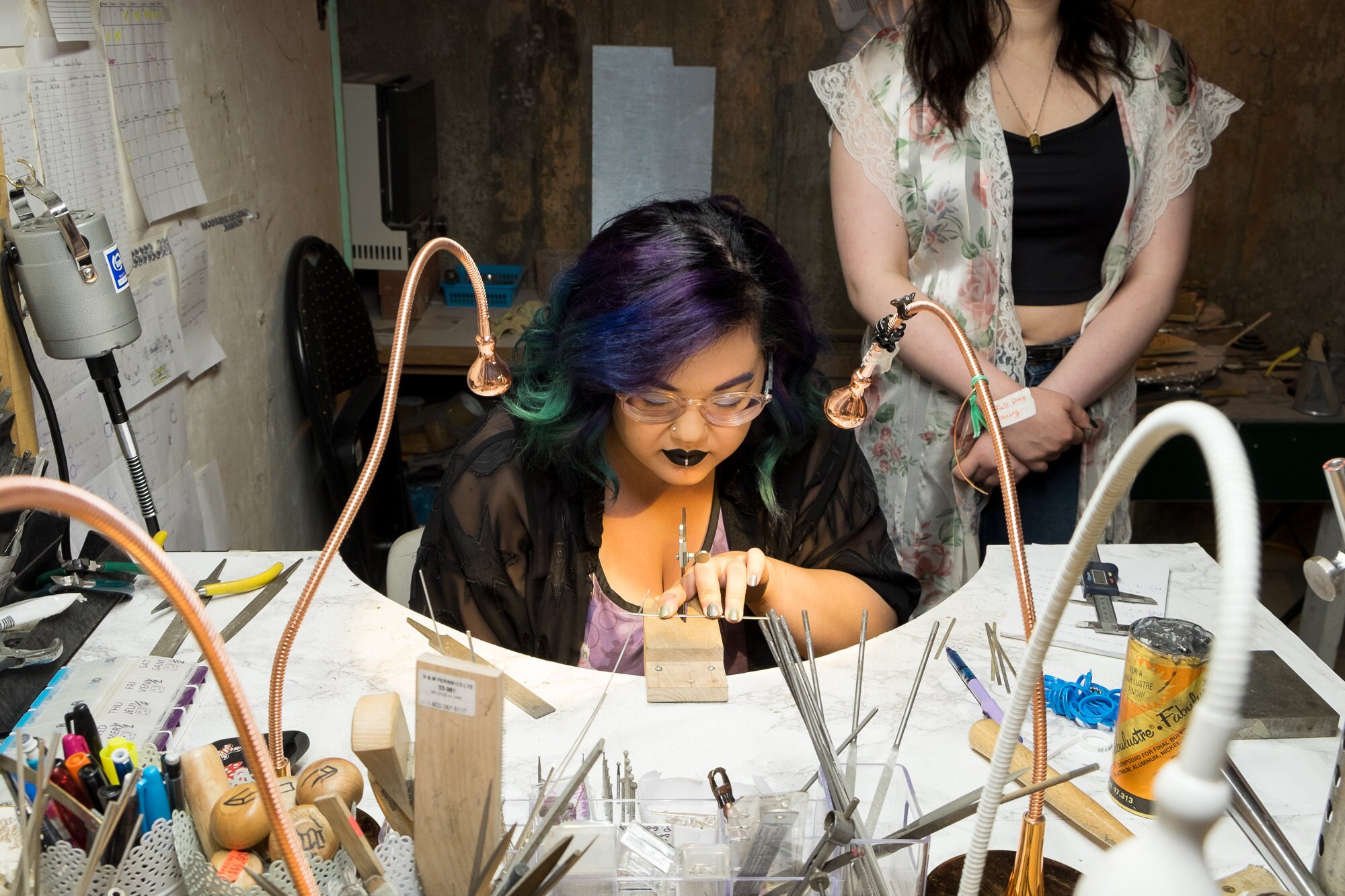 You can come and be part of the process! Come with your Girl Friends and have a Ring Making Party at our Workshop !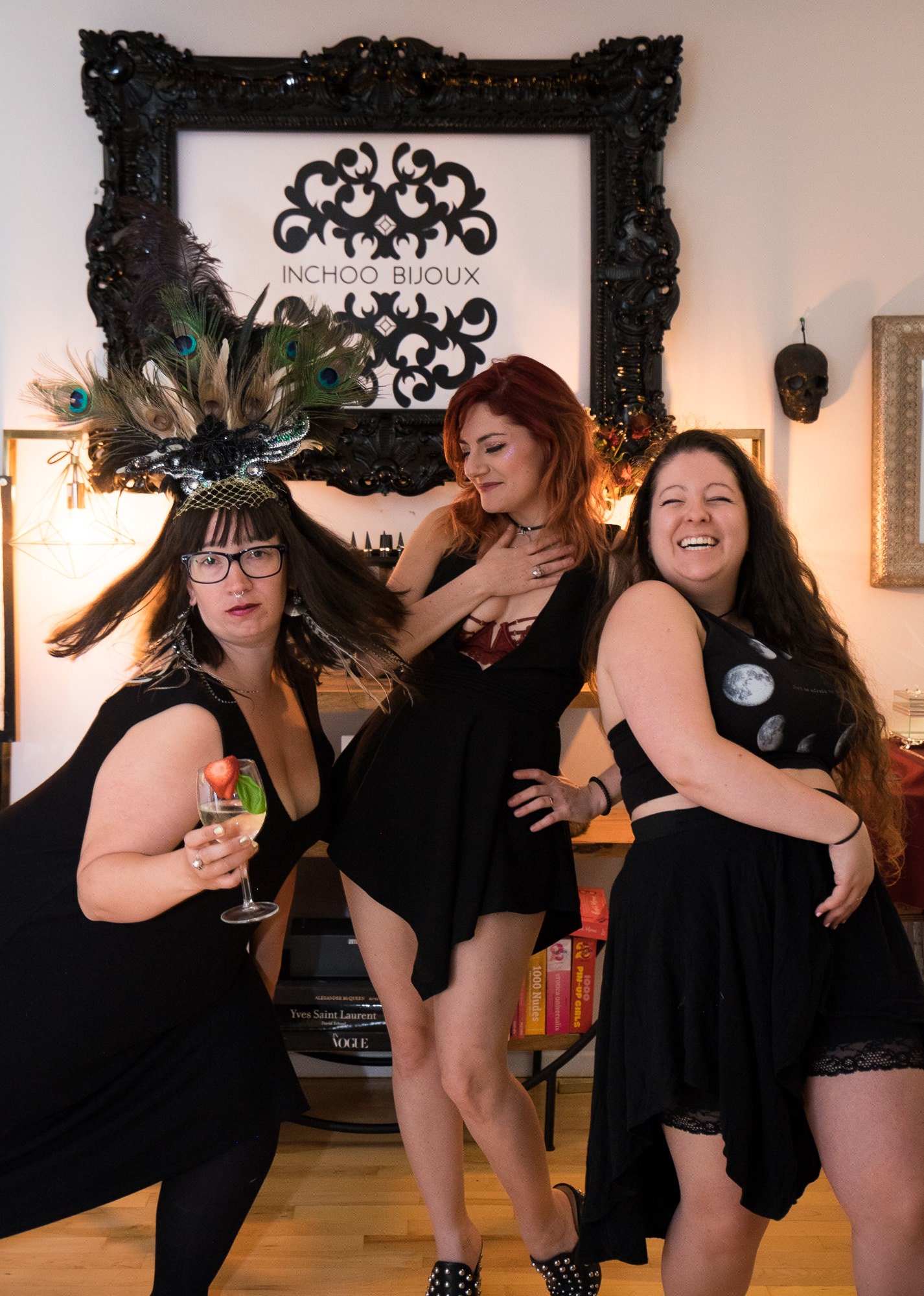 My Best Friend Cath, Myself and my dear Assistant Joelle ! This was at Inchoo's 10 year anniversary party !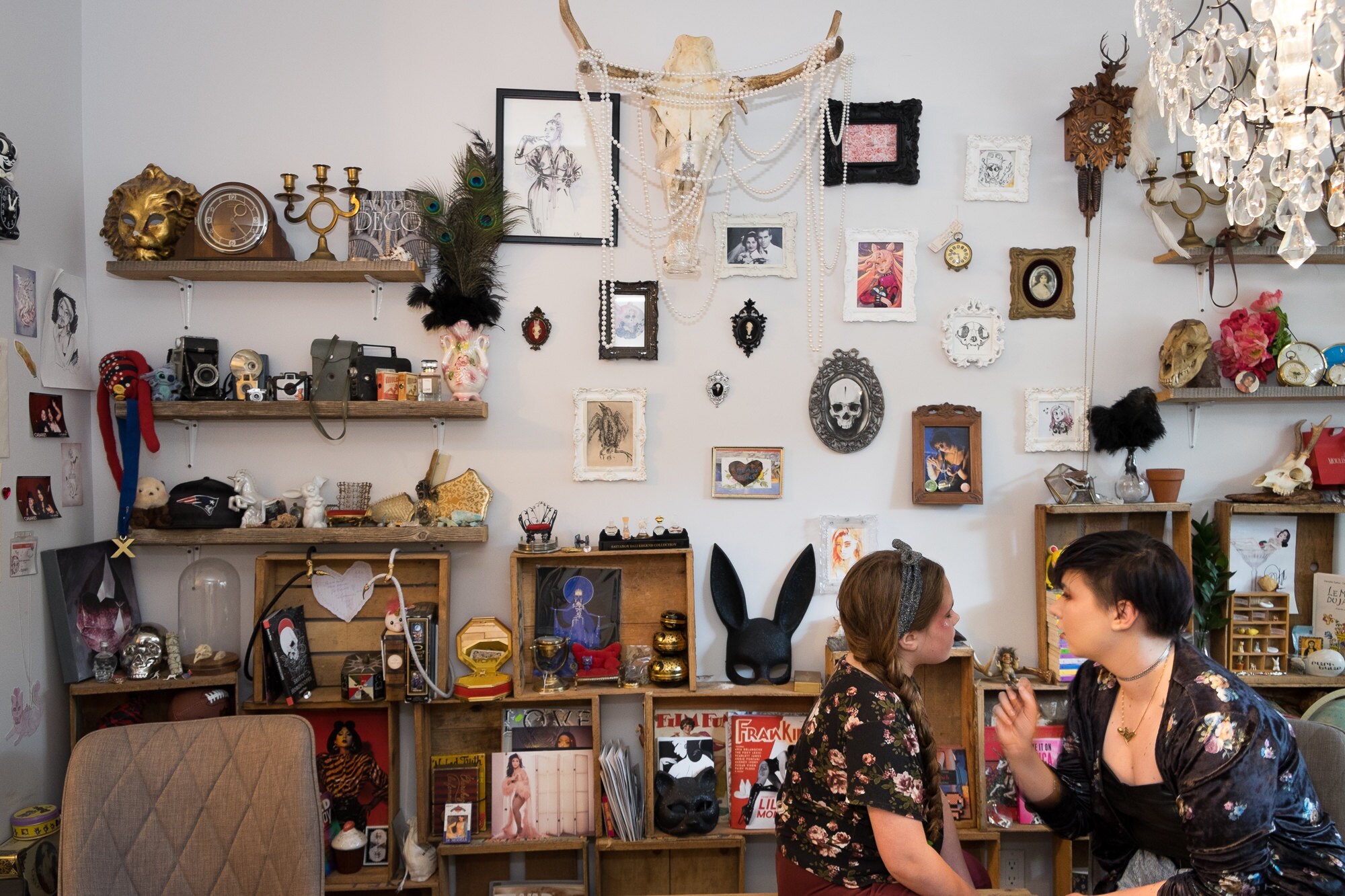 a Quick look in my office (the kitchen haha !) This wall inspired me everyday !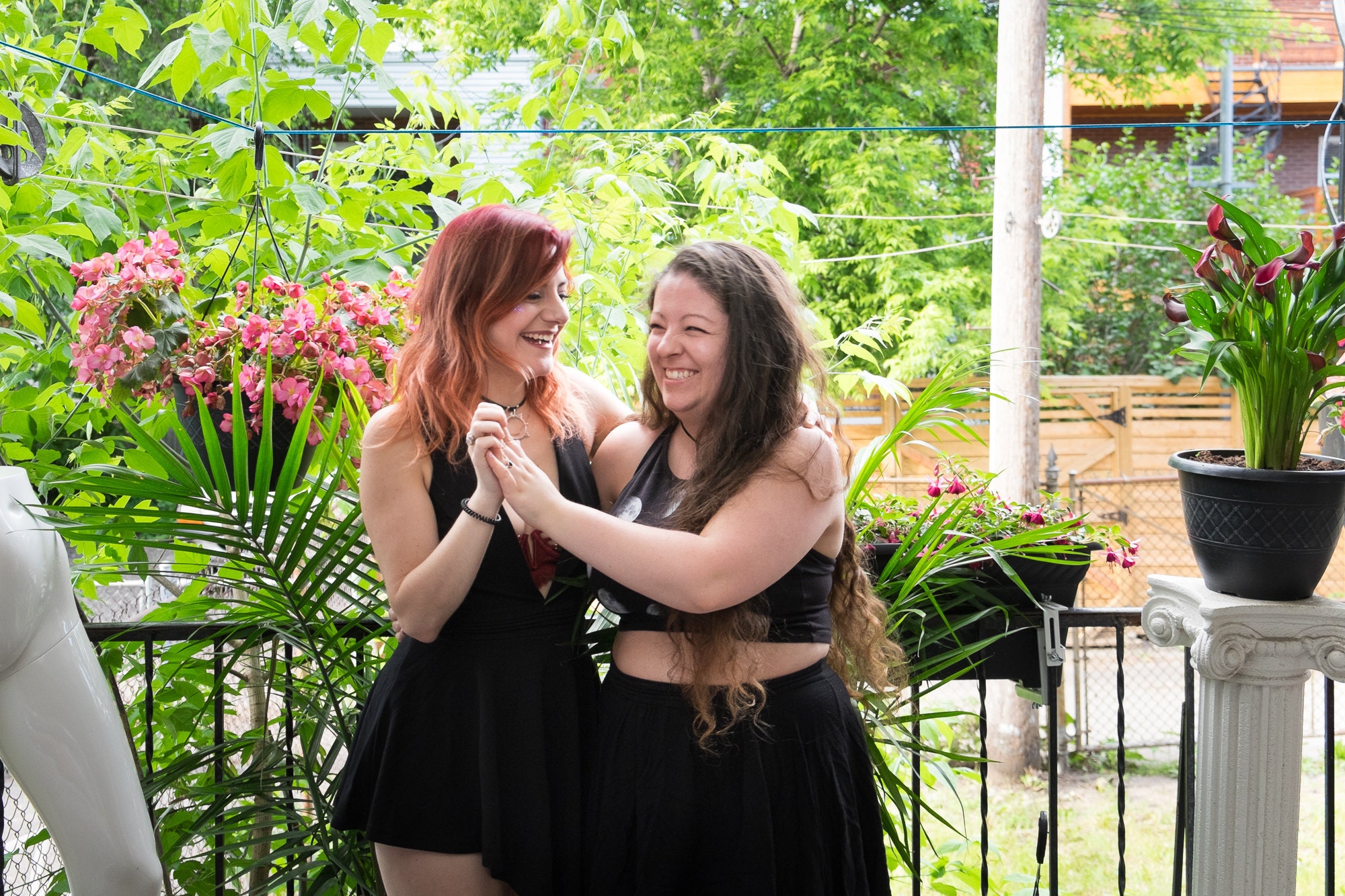 Myself and Joelle ! She is the best thing to ever happen to me !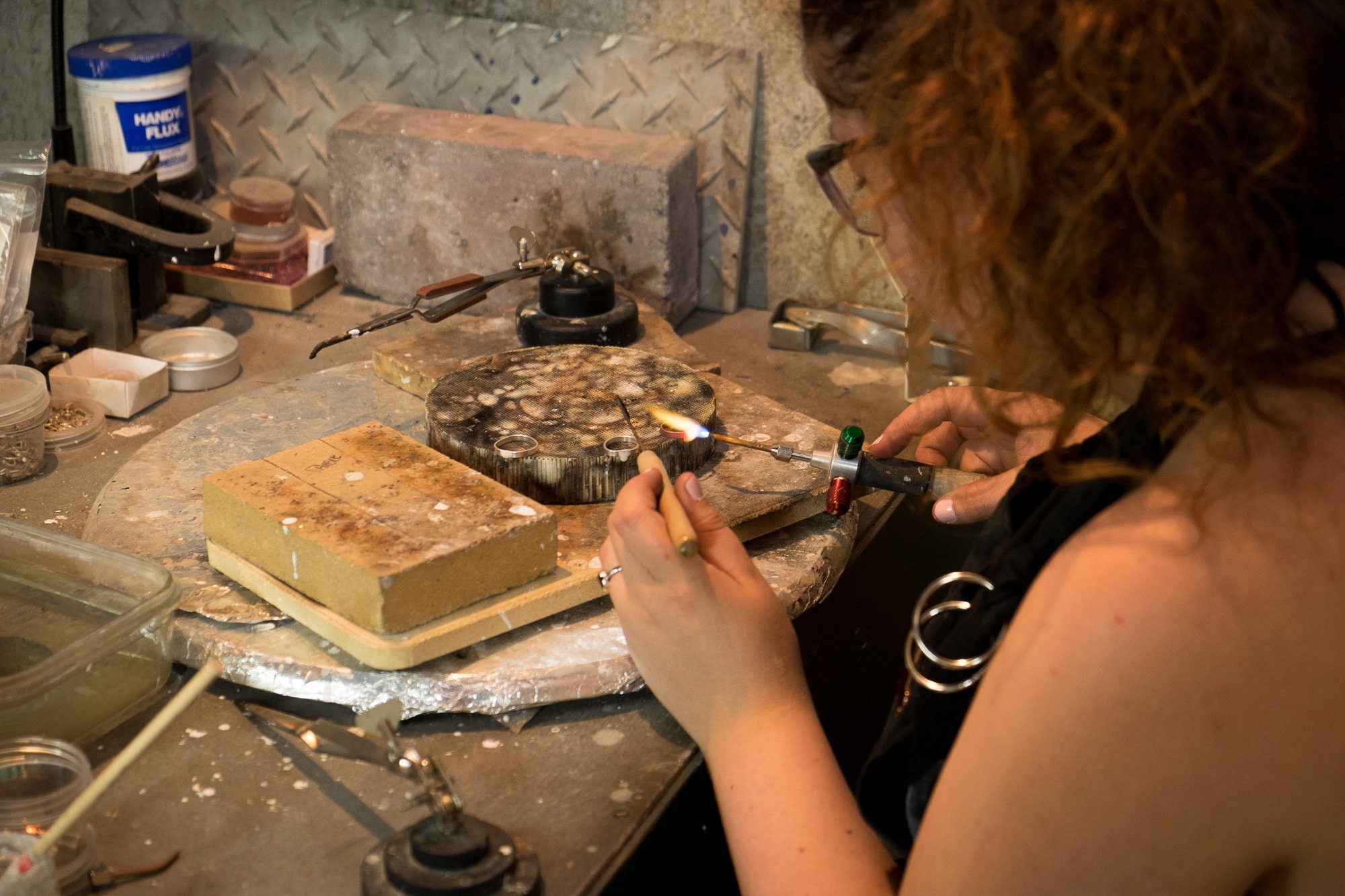 Quick look over Joelle's shoulder while she Solders some jewels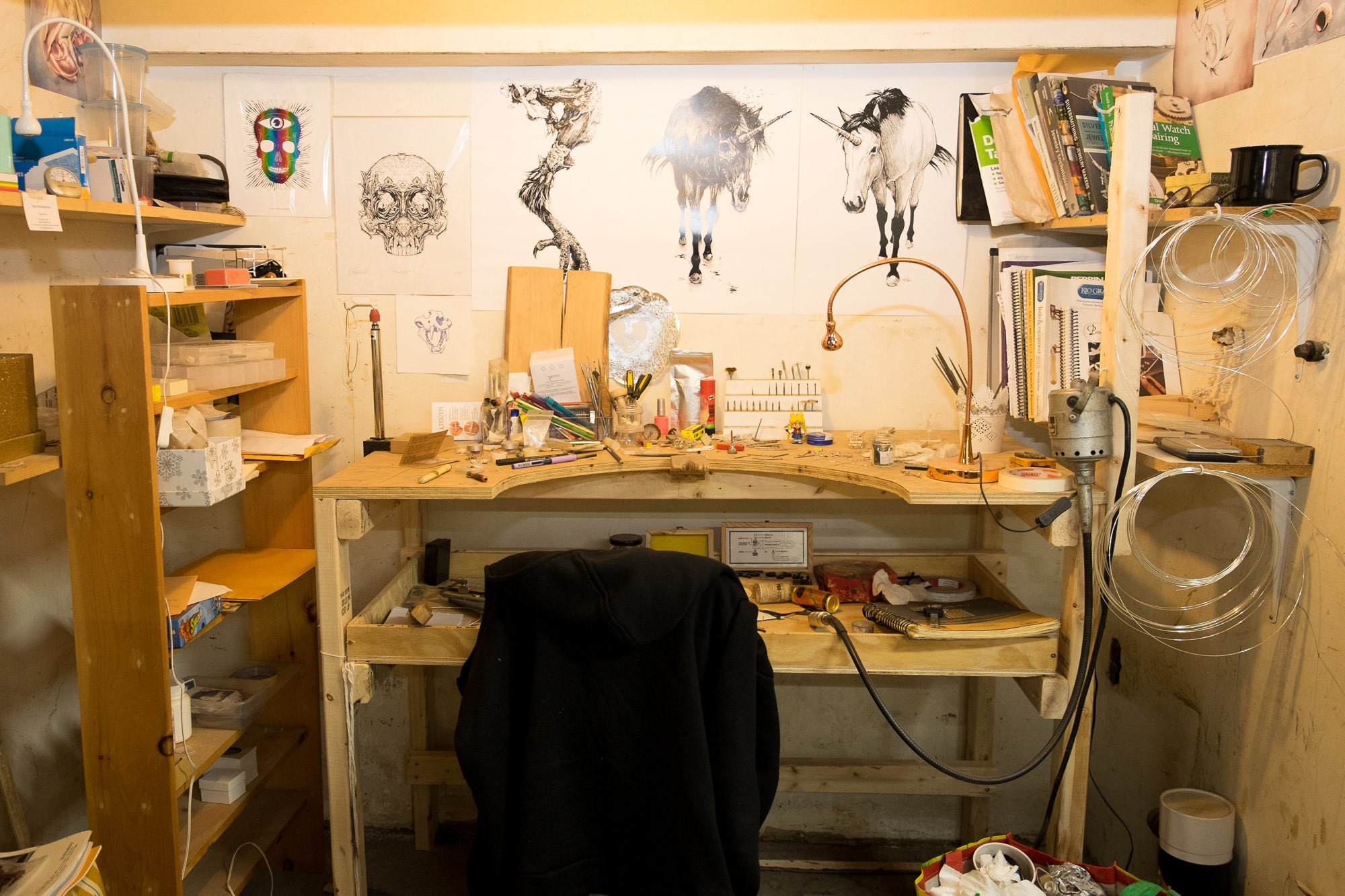 My work Bench ! Eternal Chaos ! But that's where i'm the most creative!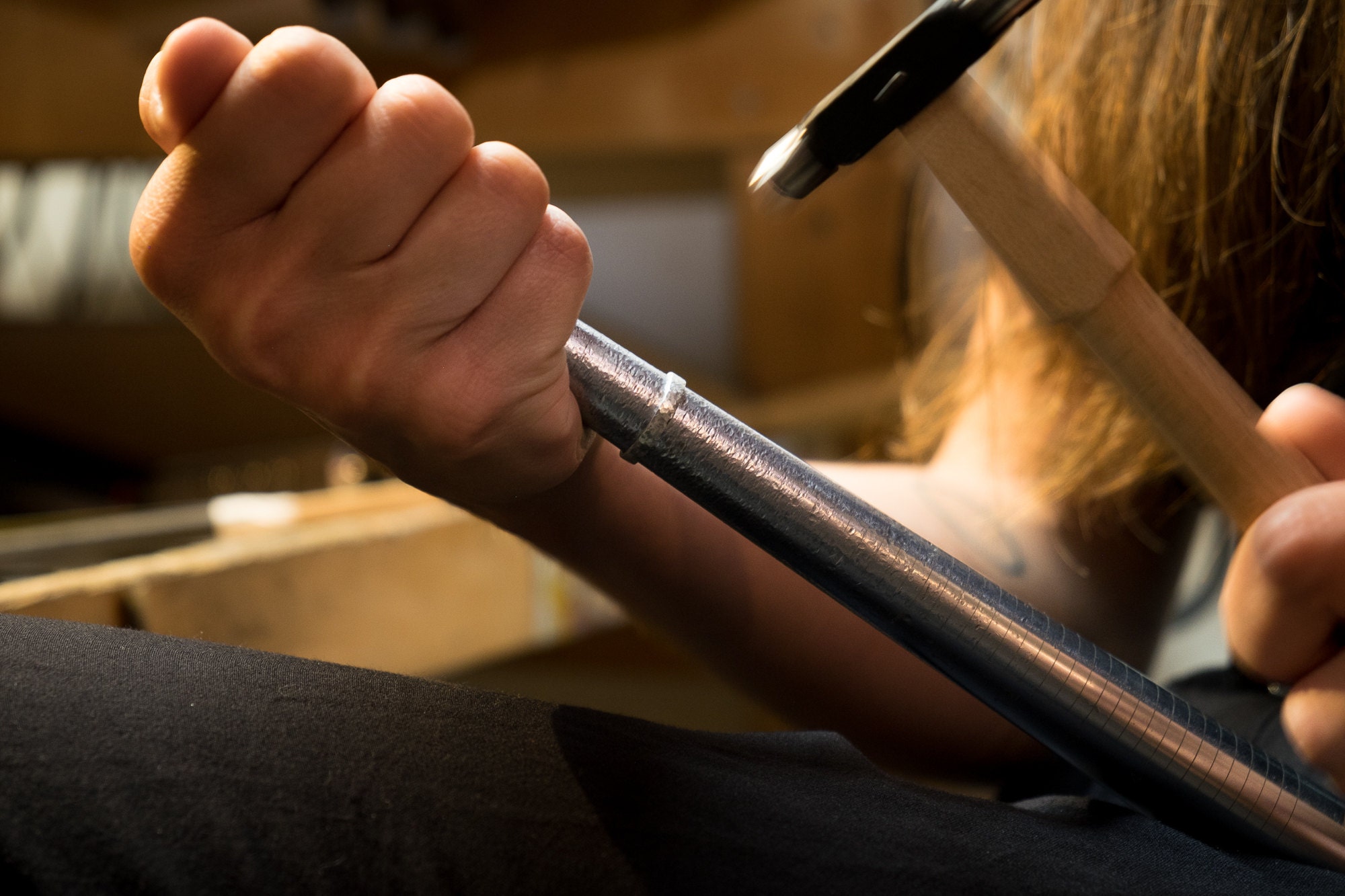 All our Jewelry is HandMade in Montreal !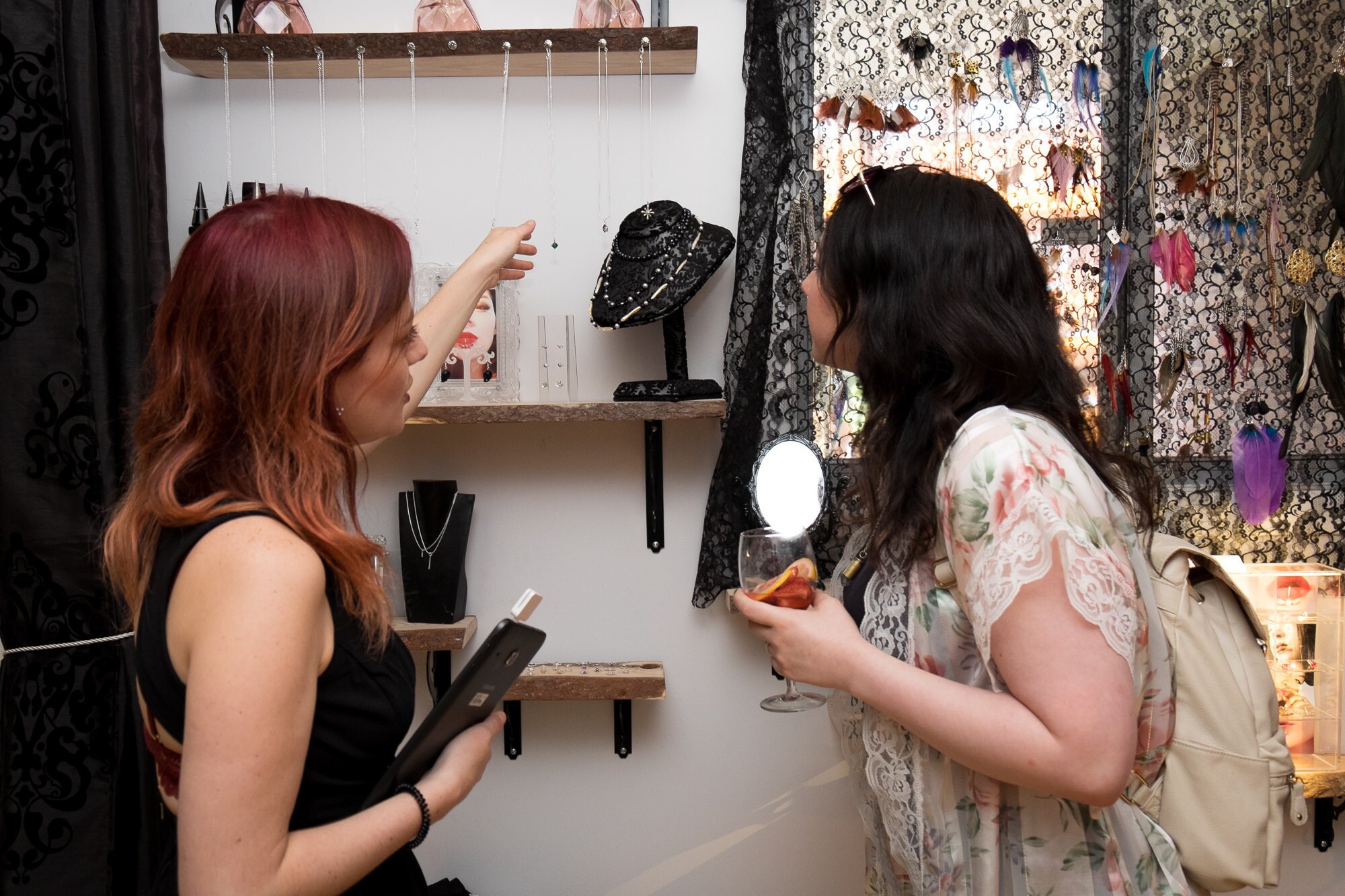 Come visit us at our Workshop/Boutique in Montreal ! You are always Welcome !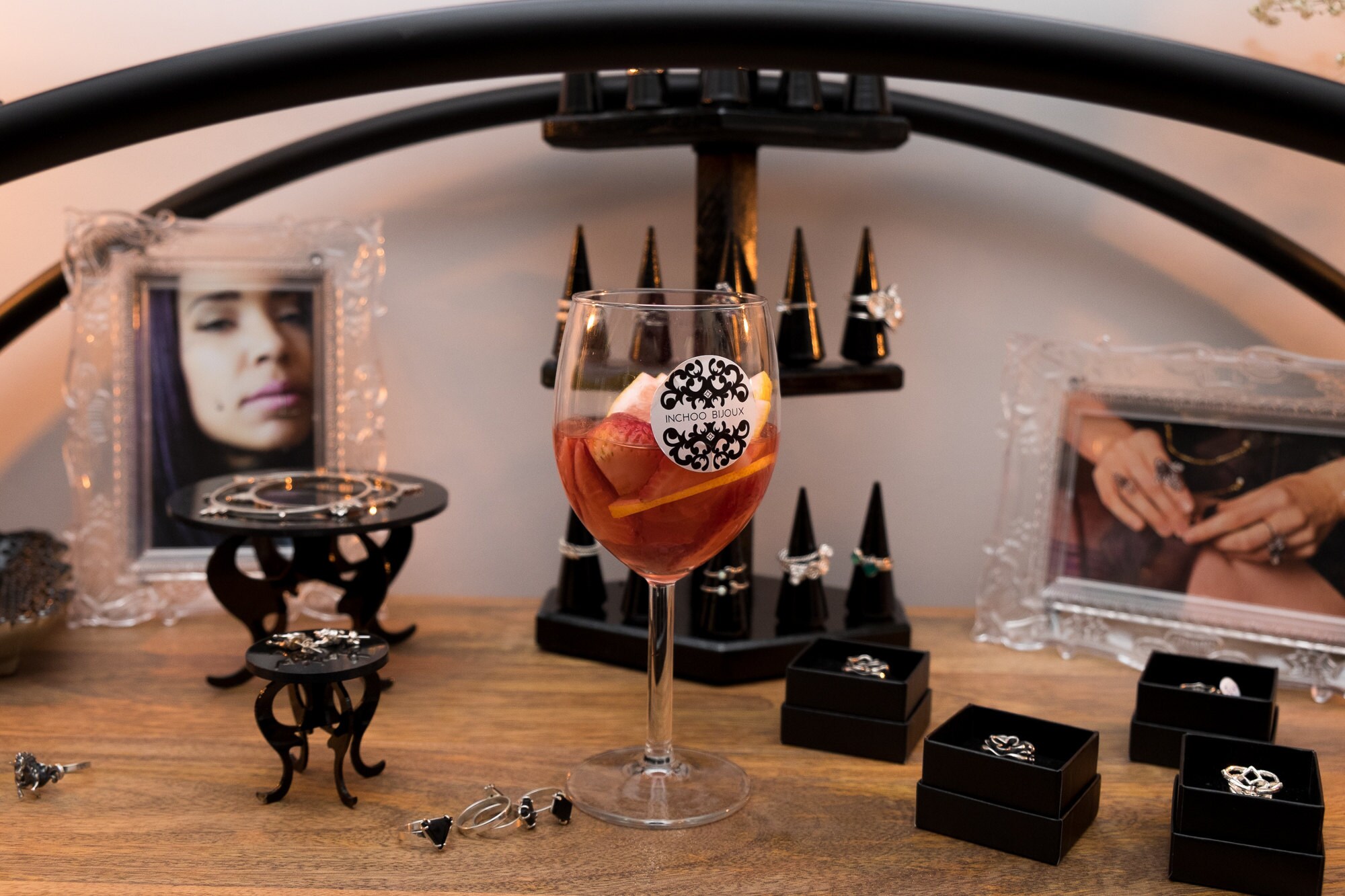 We host many small events in our Workshop/Boutique every year ! Come meet us, visit our Workshop and Share a glass of Rosé ! Giggles Included !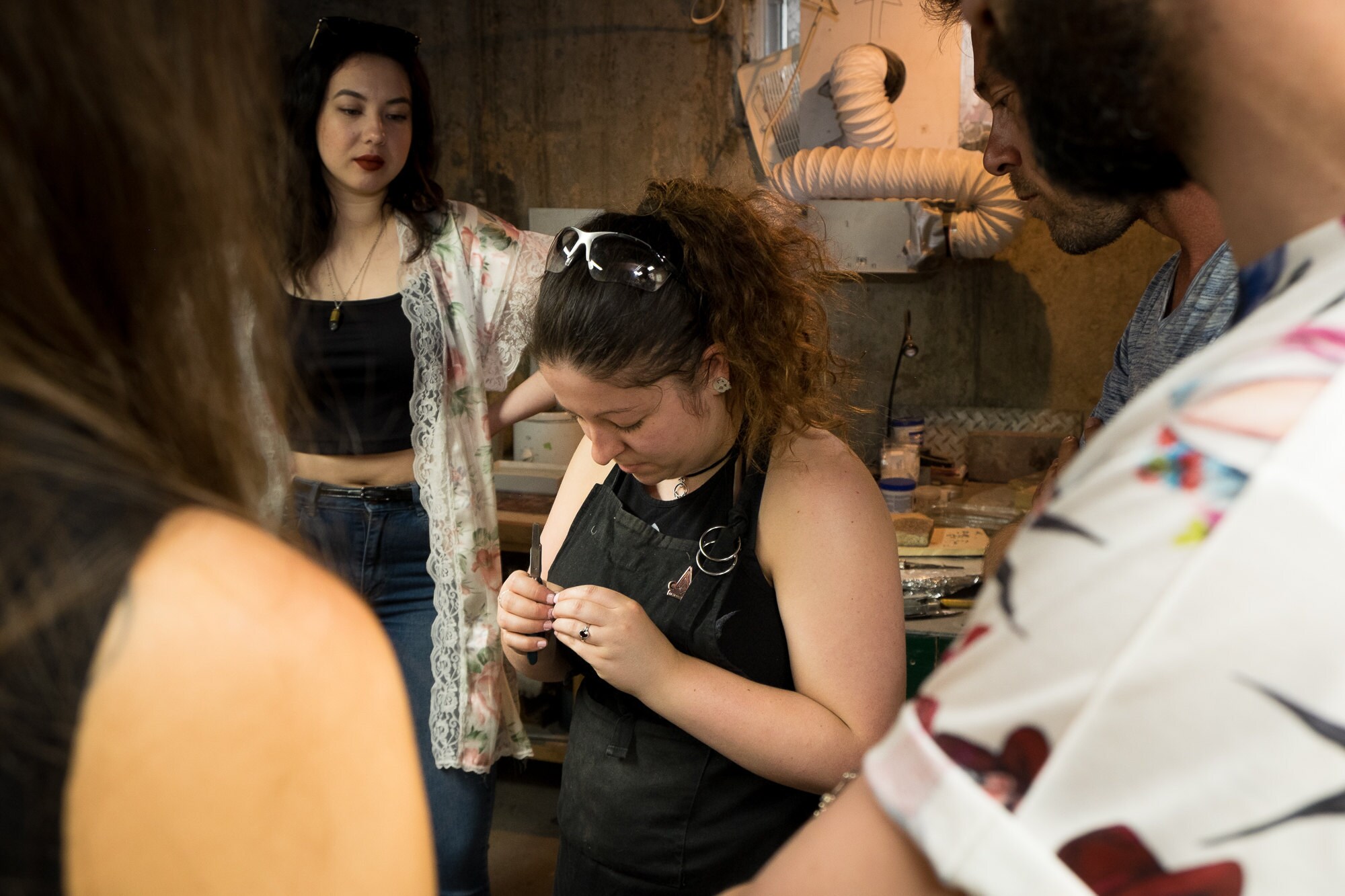 Joelle is an excellent Teacher ! She can walk you through the entire process to make your own jewelry directly at our workshop !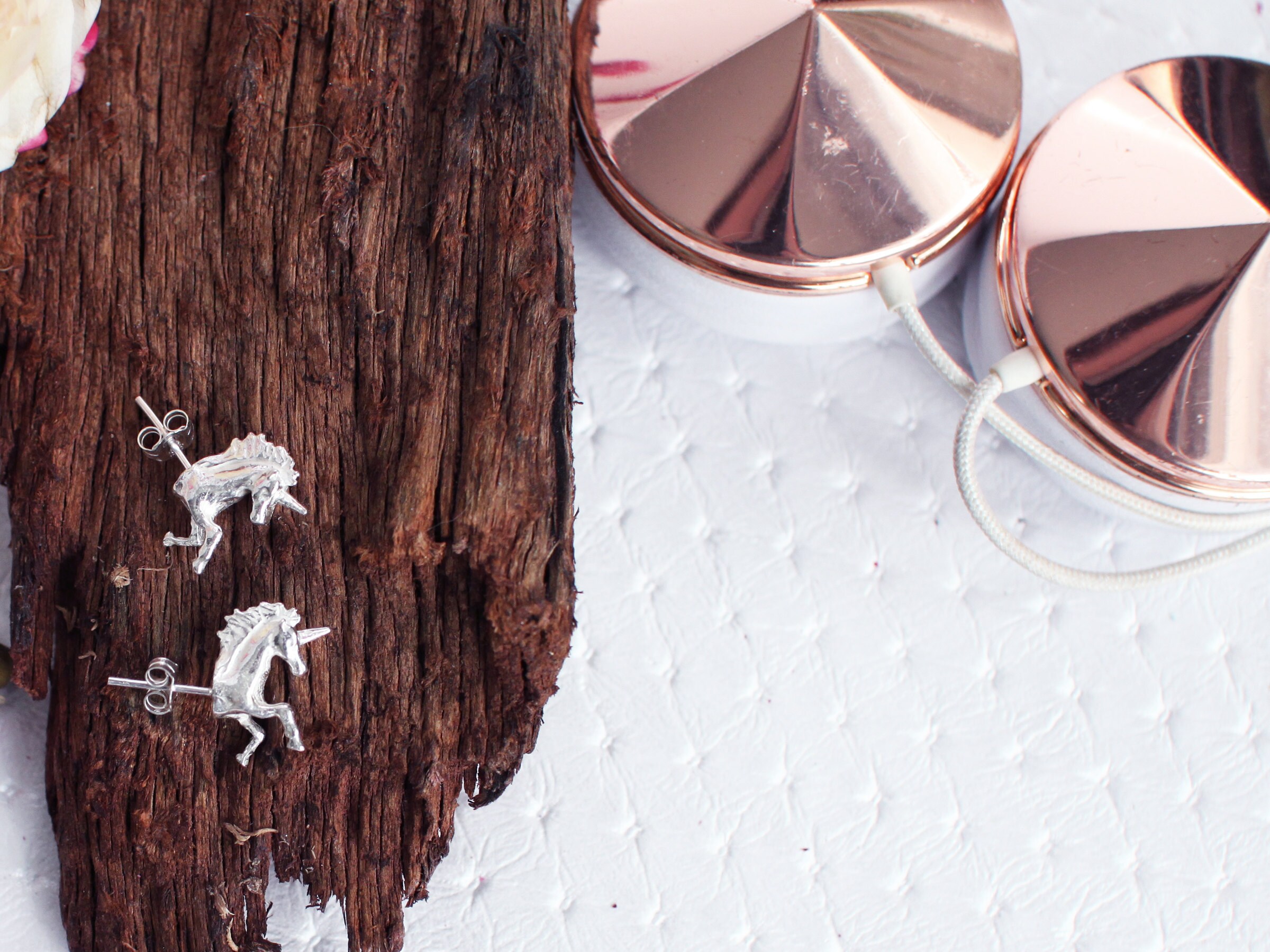 Unicorn Earrings !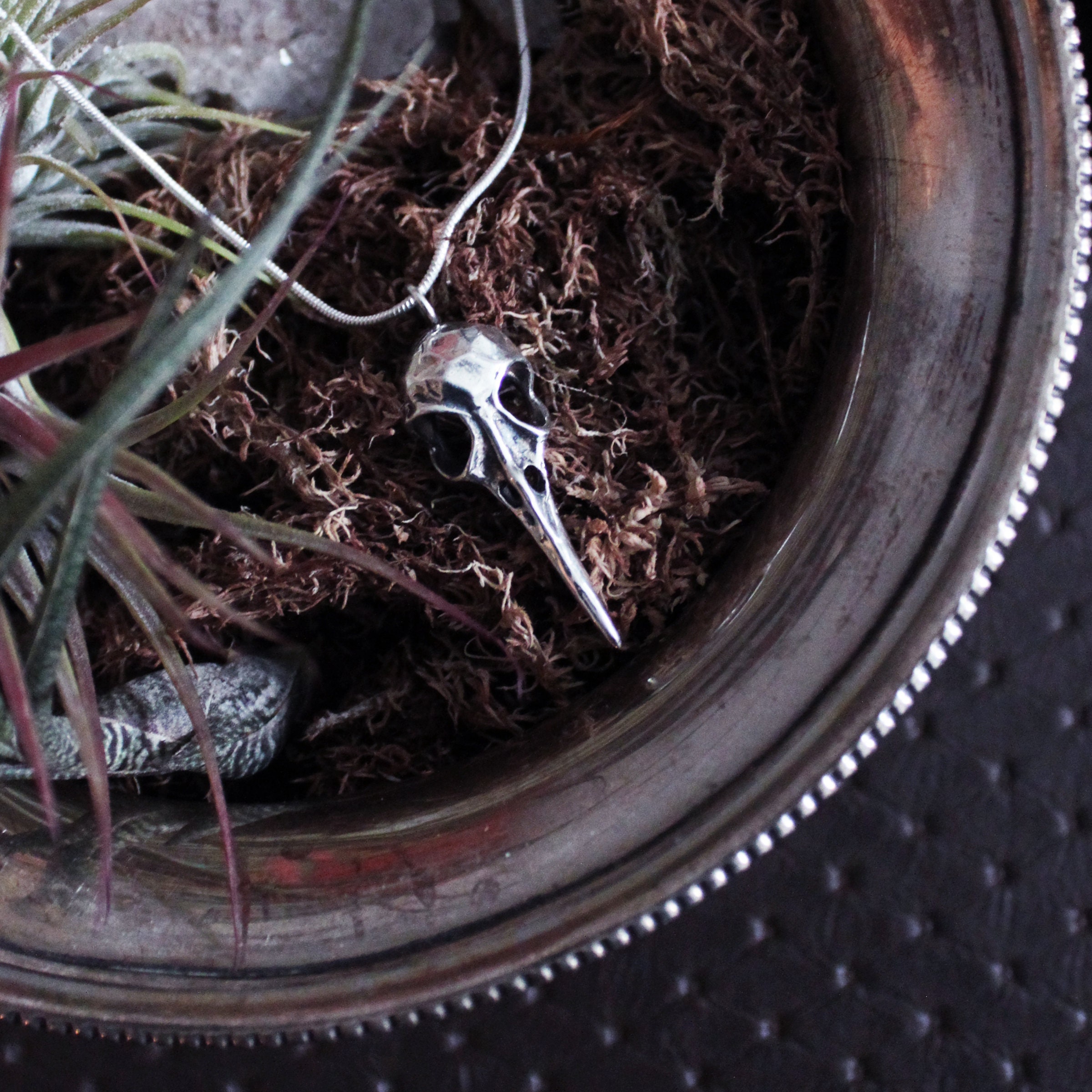 Our Bird Skull Pendants are now available as Earrings !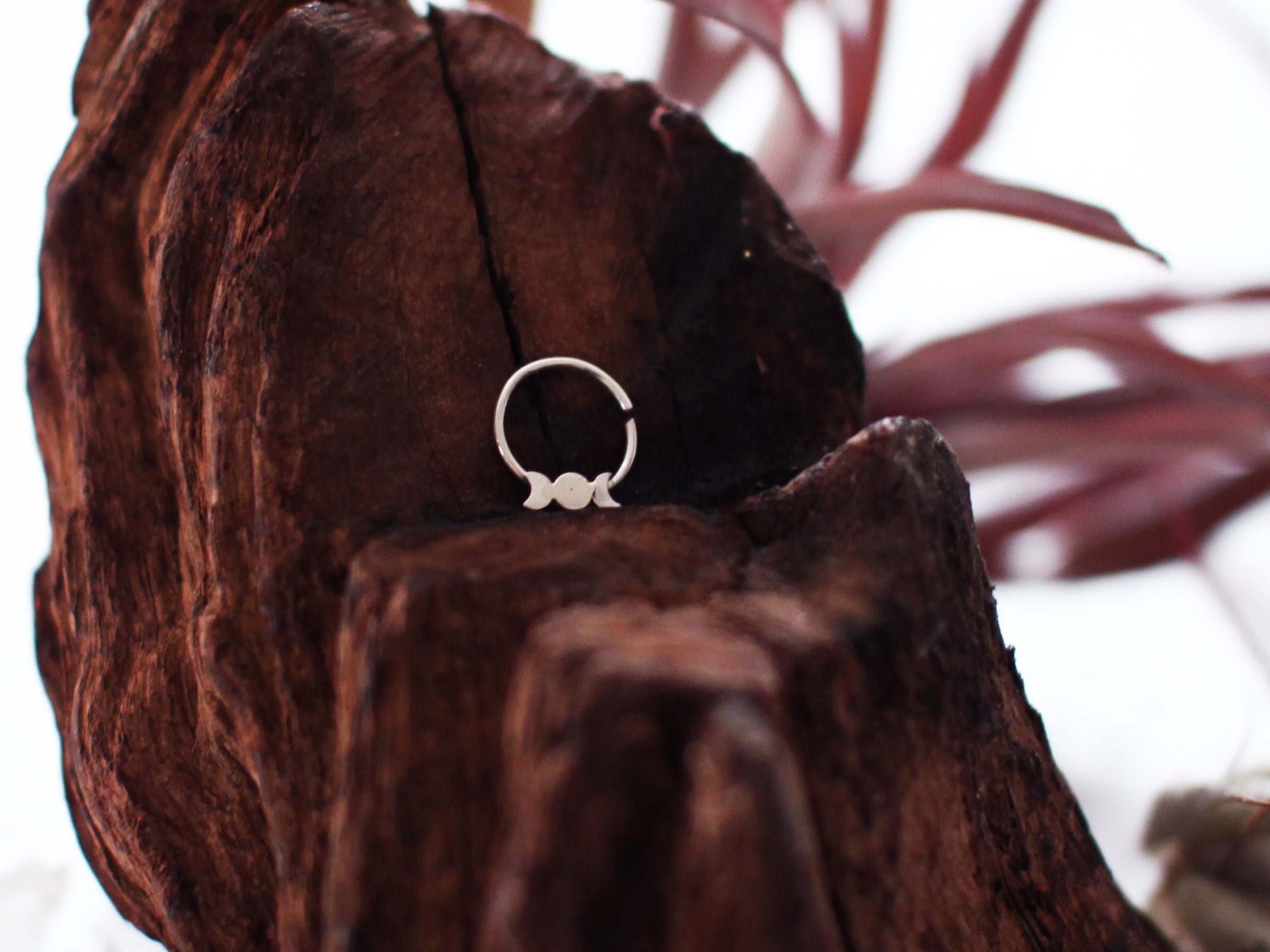 Our Best Seller ever since we created it ! haha ! Our Monn Phase Septum is So cute, Light and Dainty ! Filled with moon power to help you fight evil by Moonlight !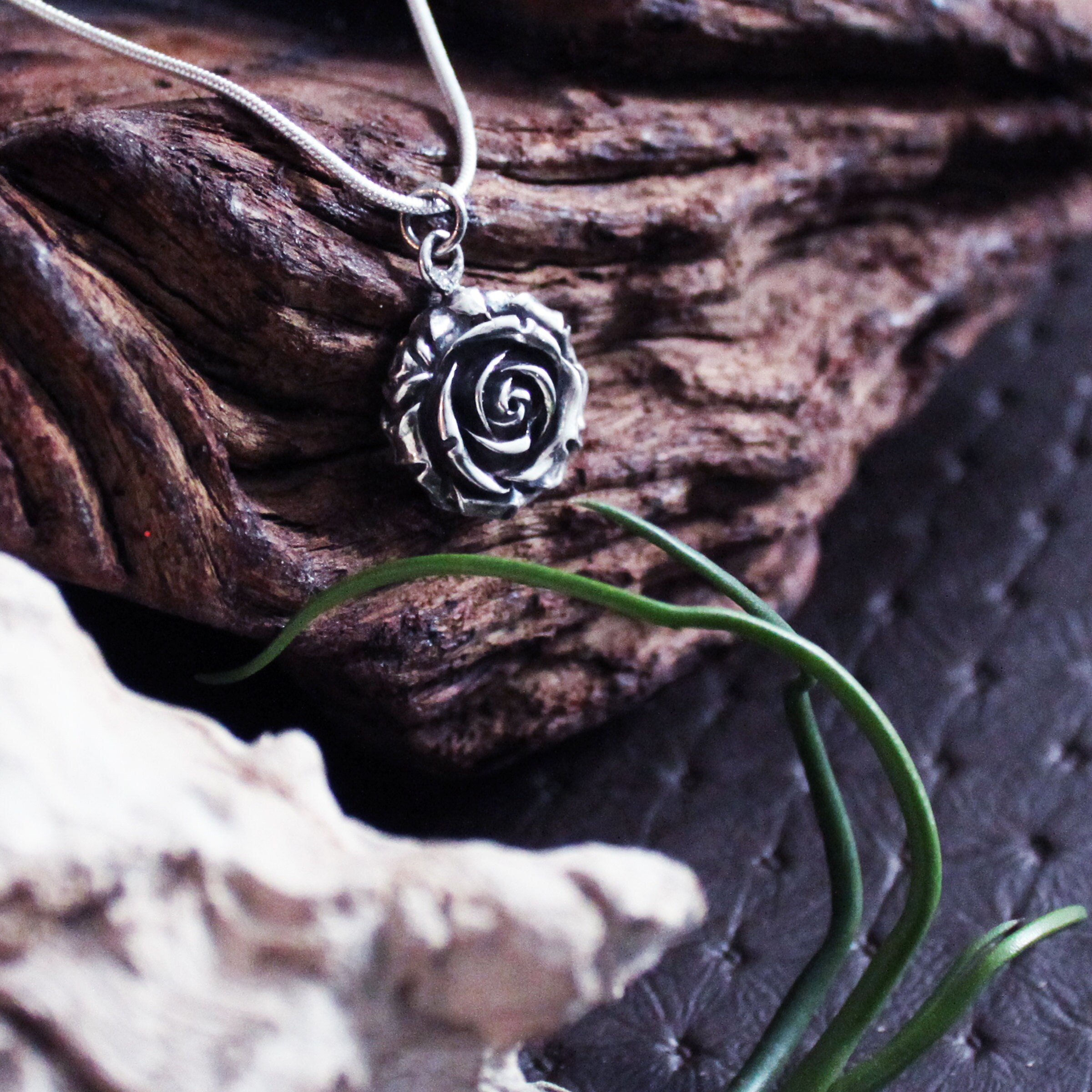 Massive Silver Rose Pendant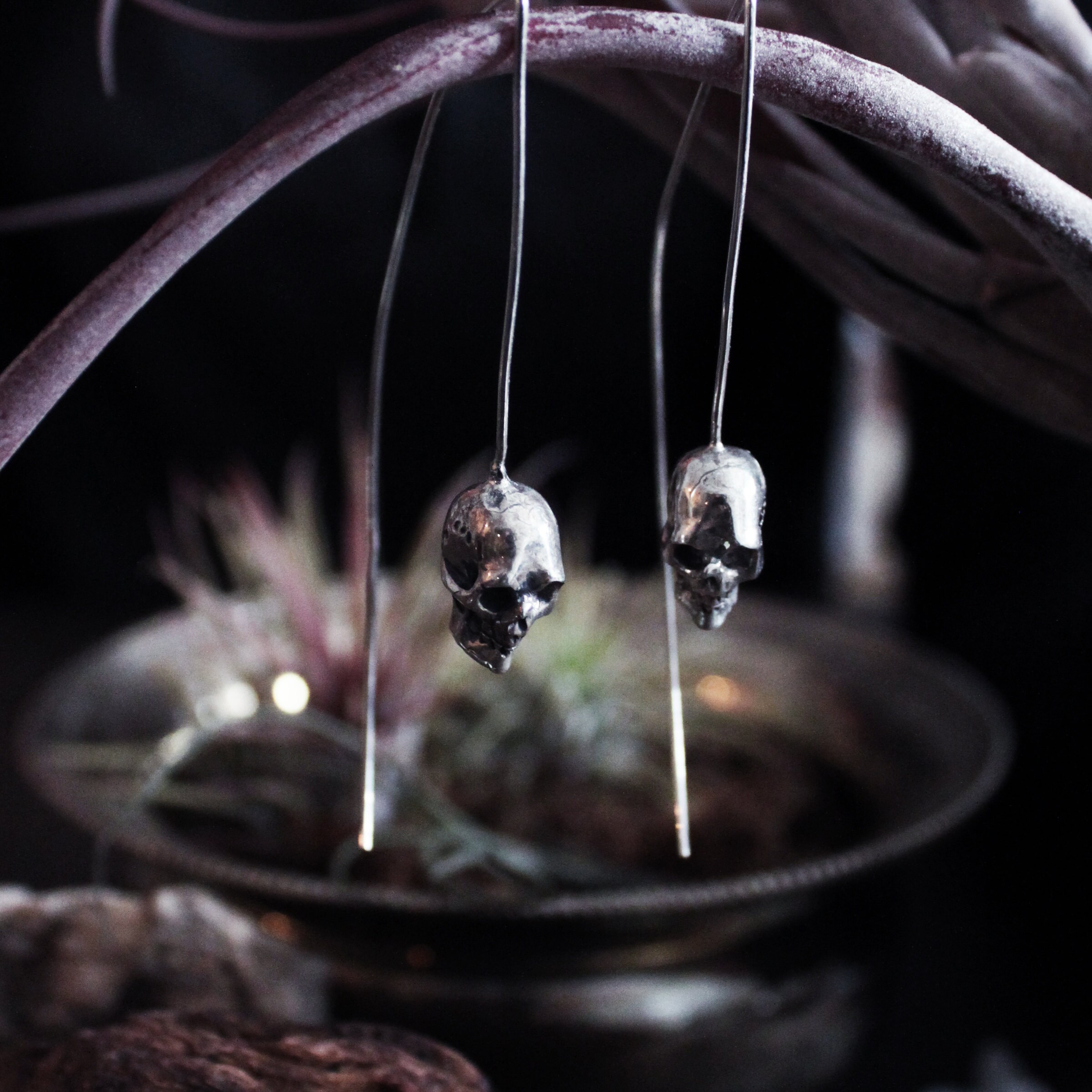 Our Little Skull Earrings look like two little demons floating on each side of your head, which one is whispering an evil plan ?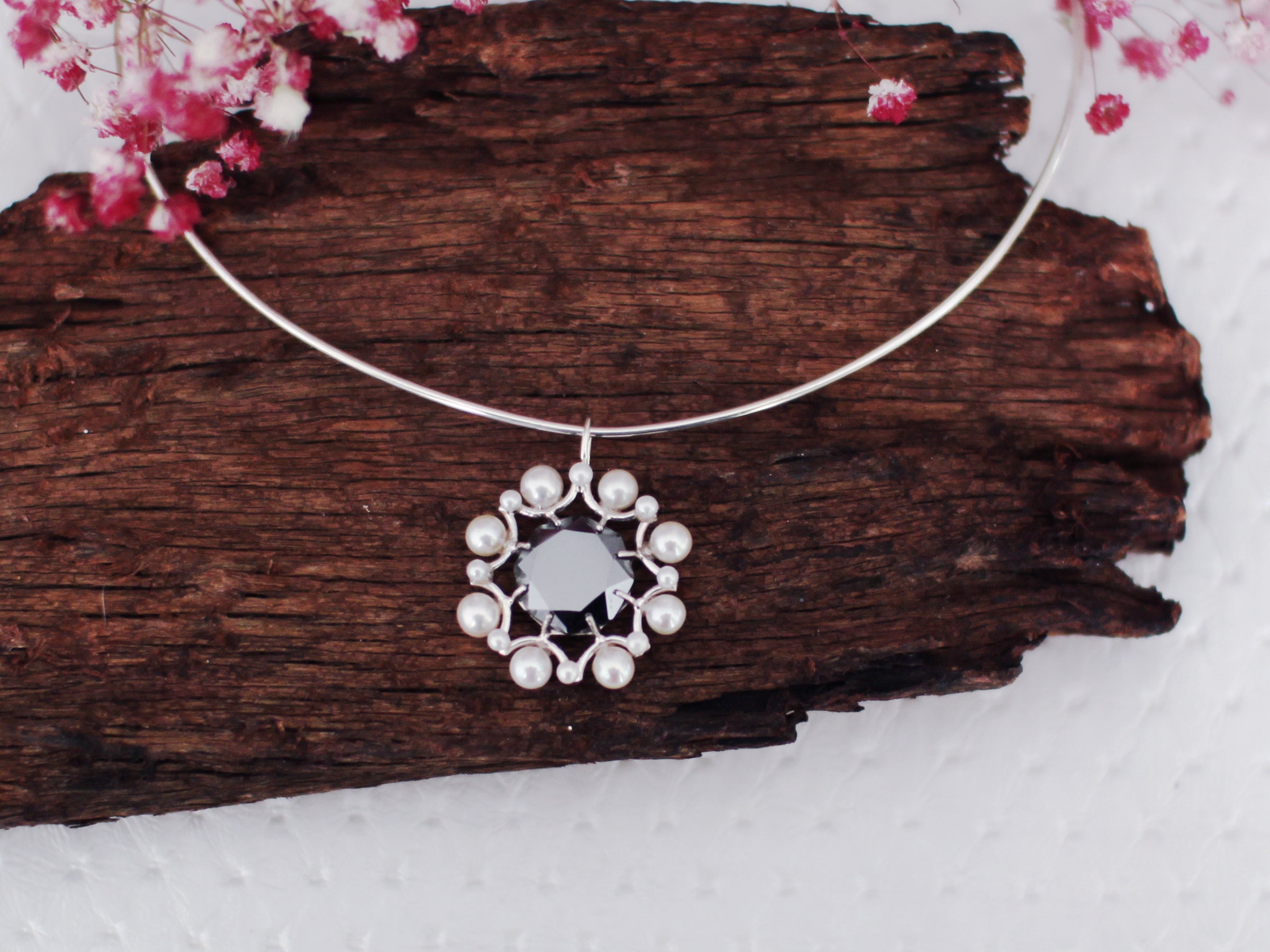 Designed and Gifter to L'école de Joaillerie de Québec for their 30th Anniversary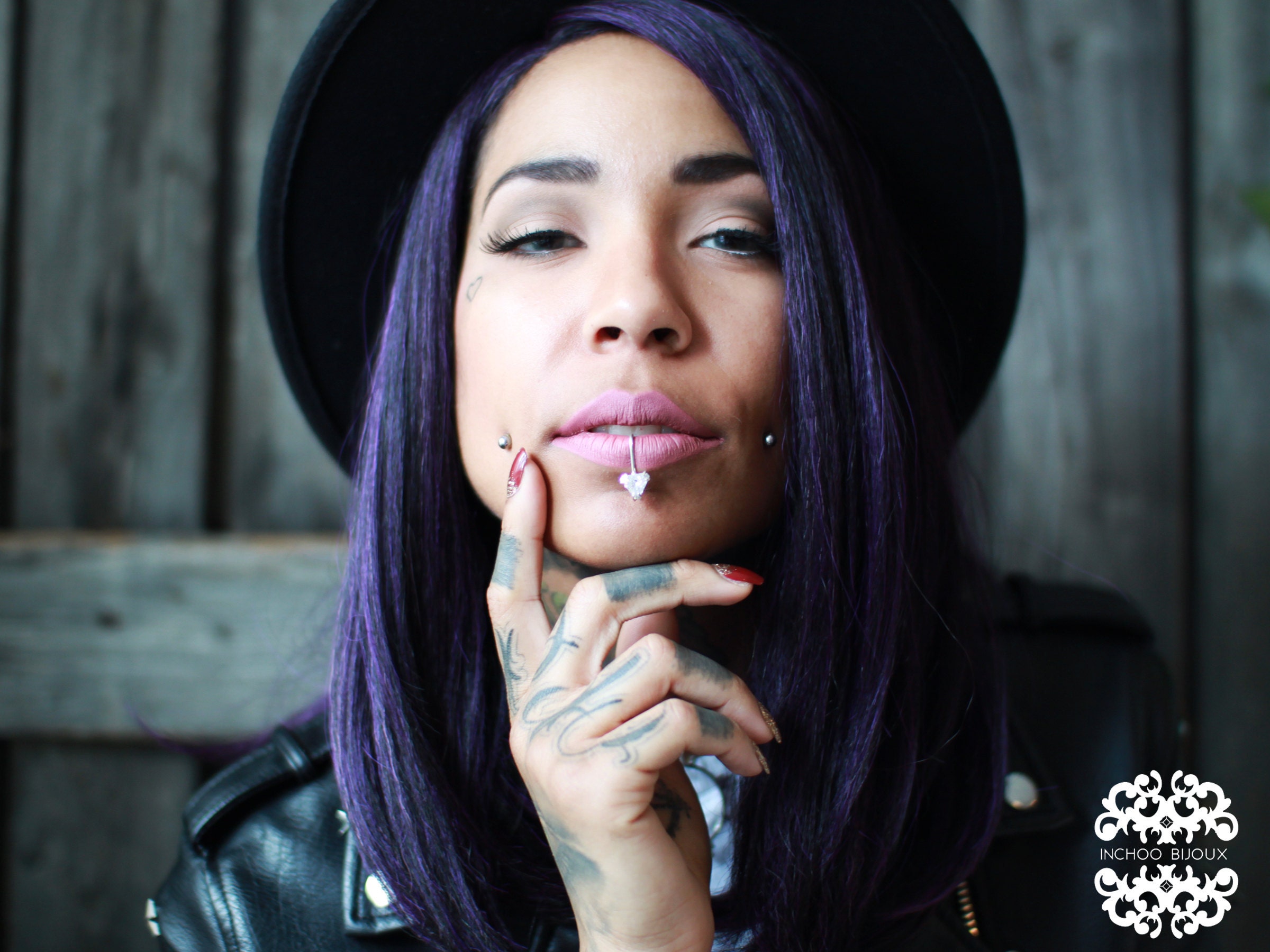 Triangle Cz Fake Lip Ring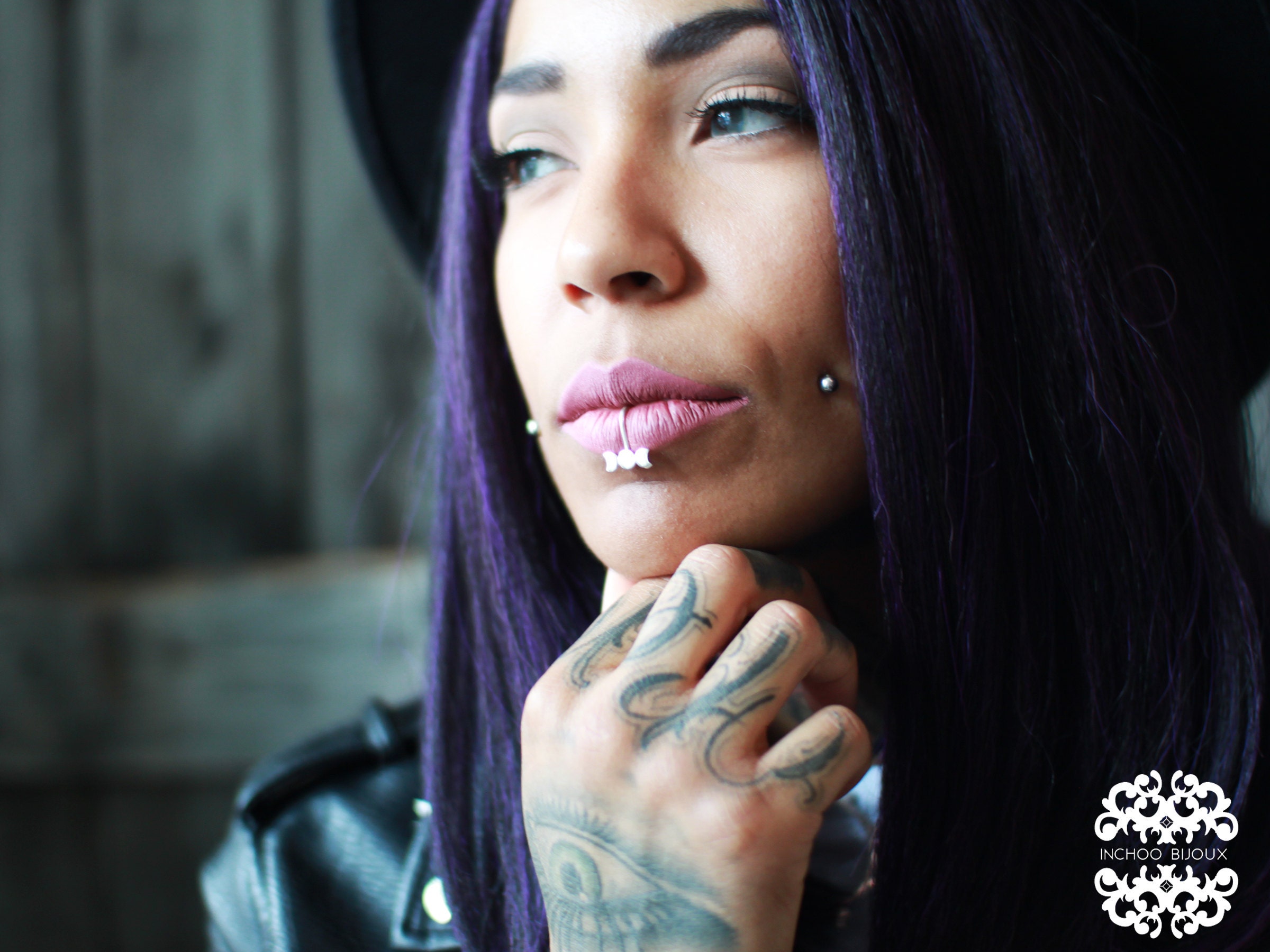 Our Moon Phase Fake Lip Ring REflects so much light !!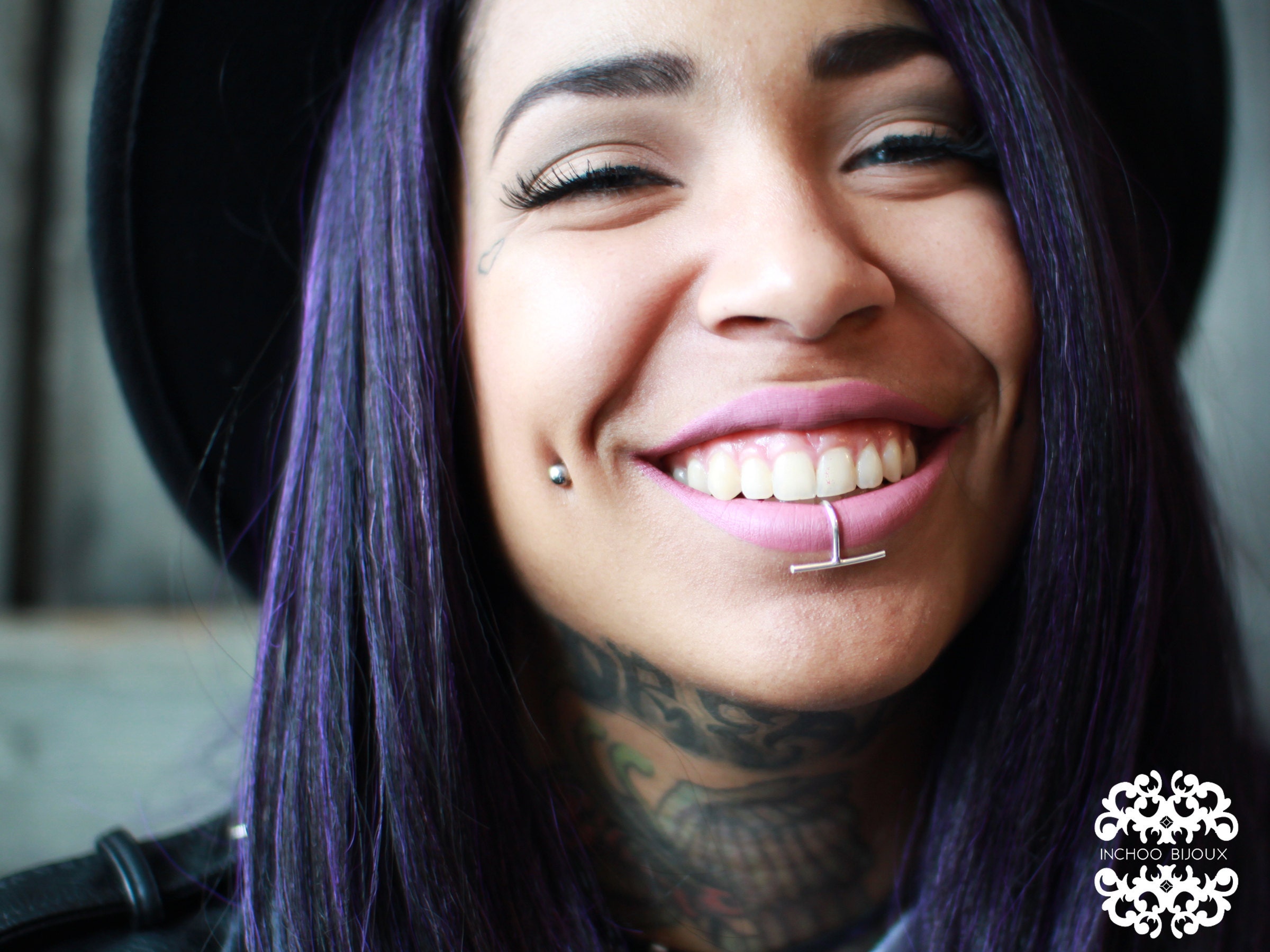 Our Popular, Fake Lip Ring Bar !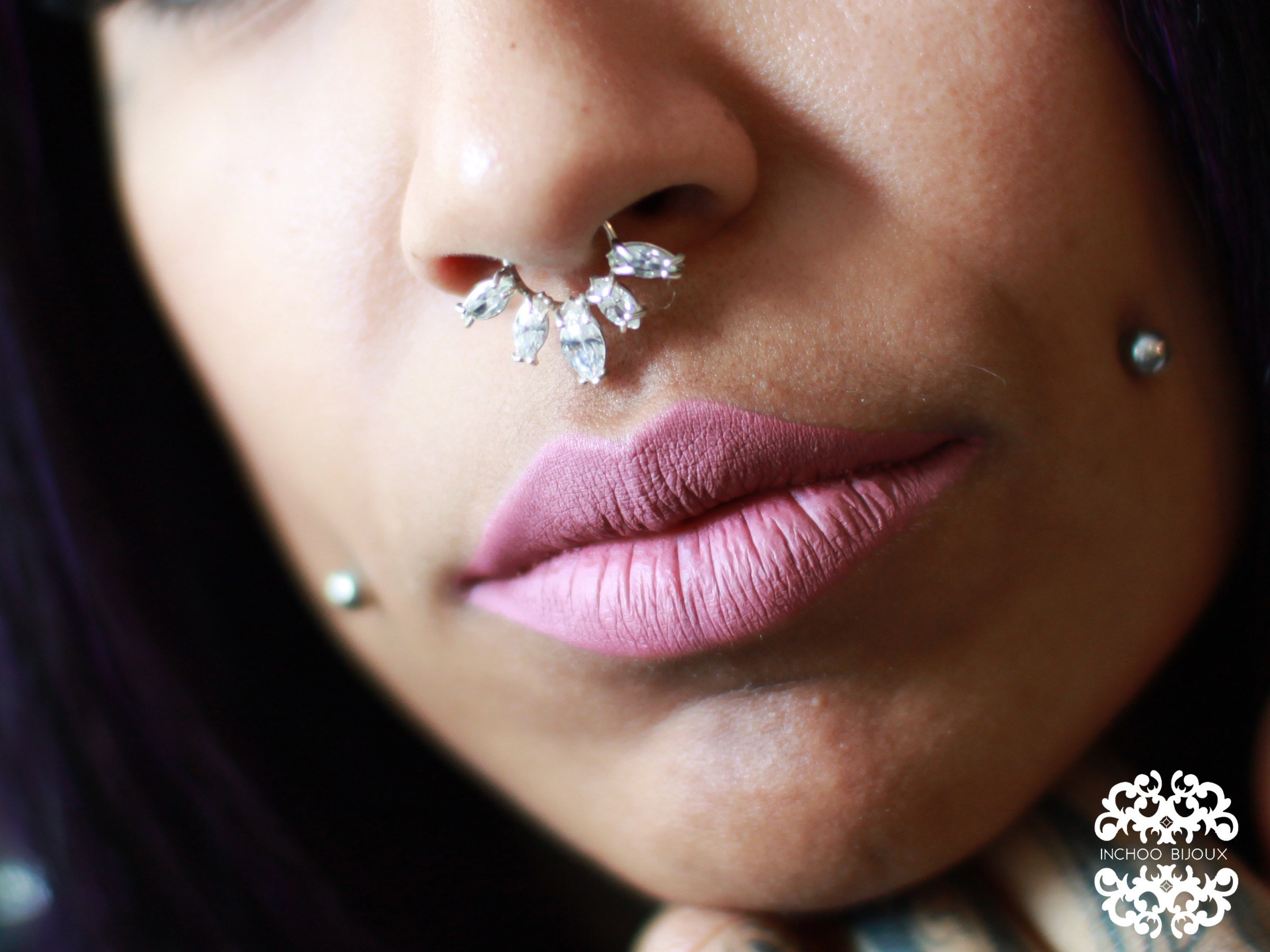 We Love making oversized Septums ! Watch out for our new collection launching next month !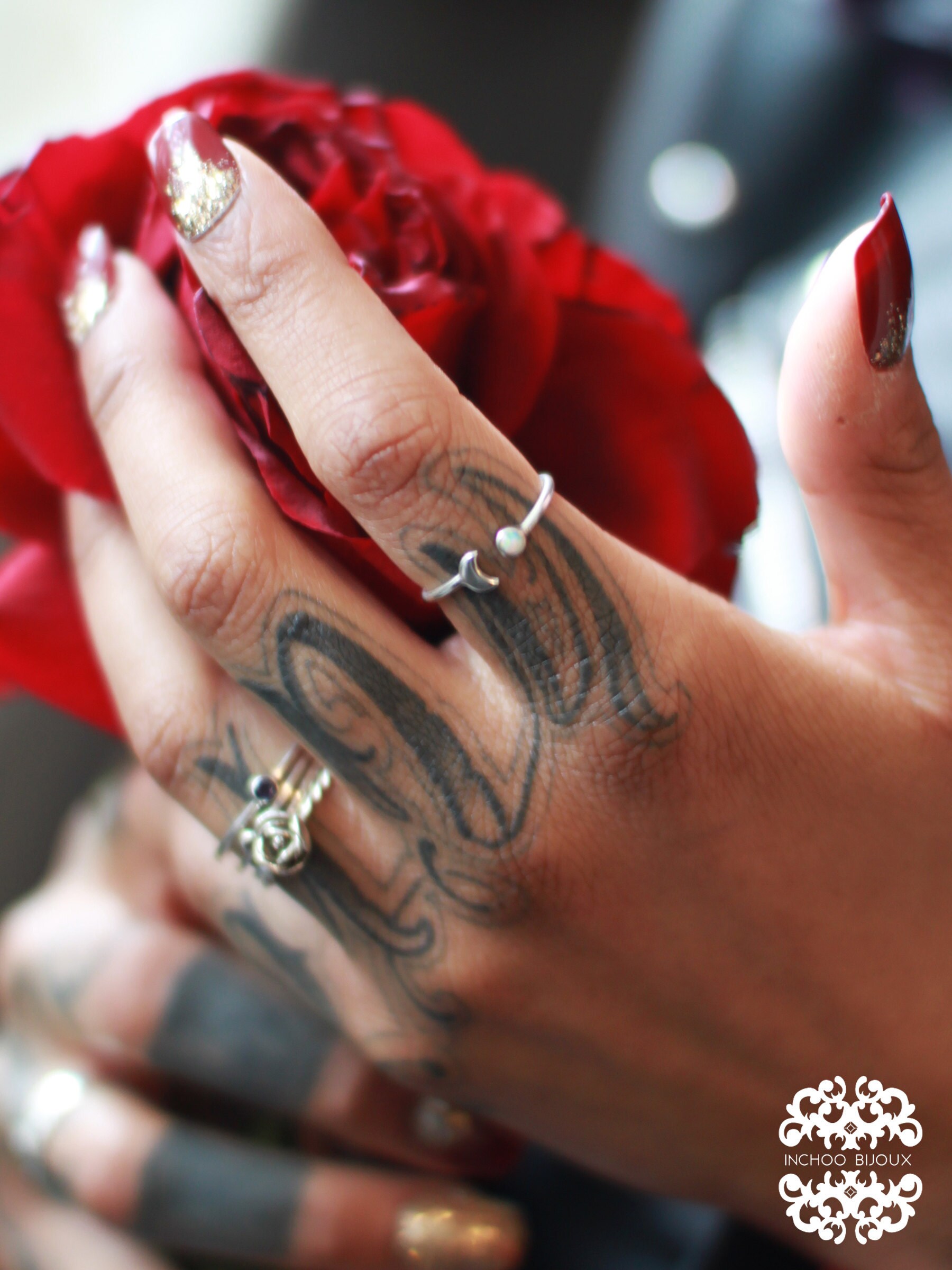 Open Opal Moon Crescent Ring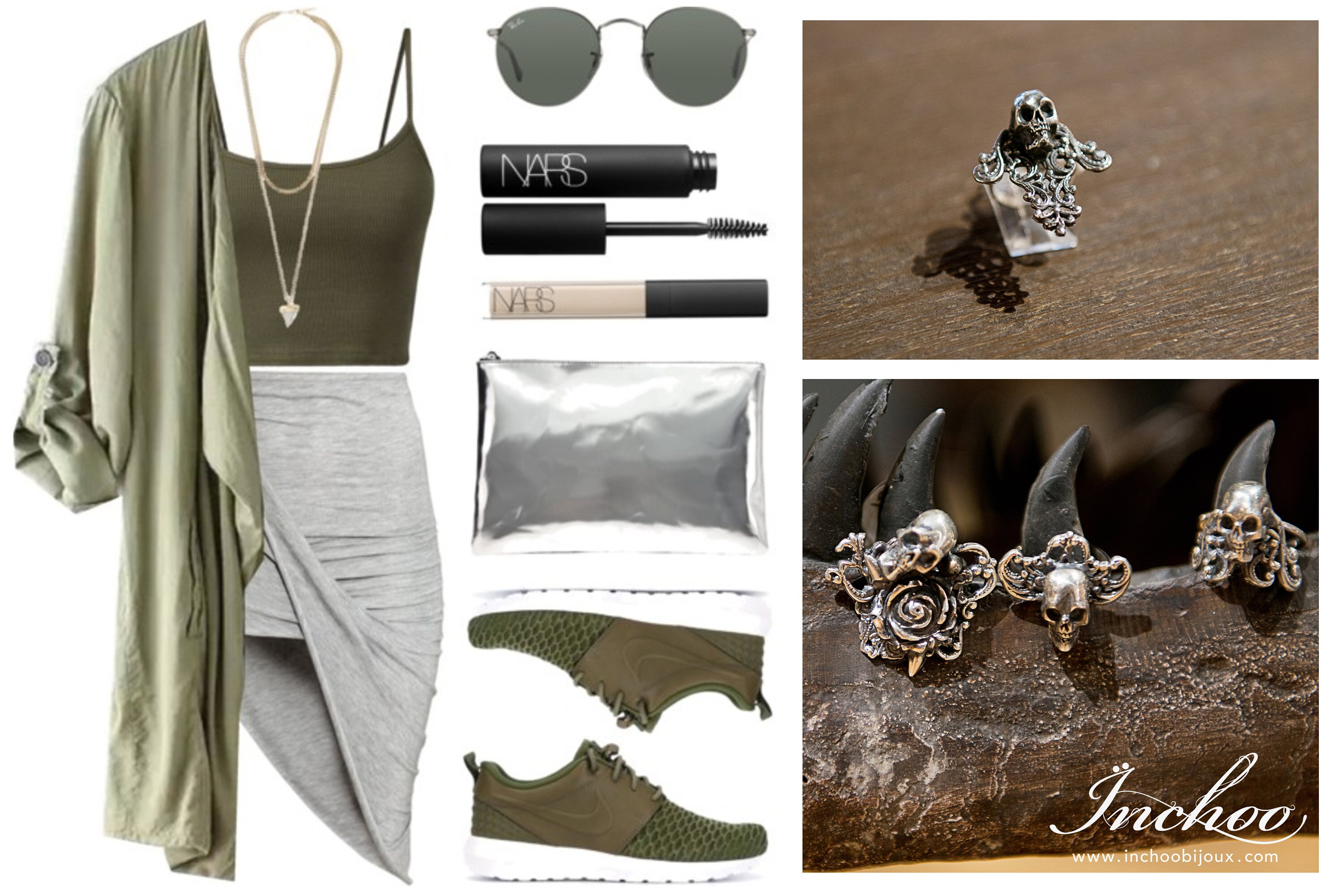 OOTD Look to inspire you with our Skull Rings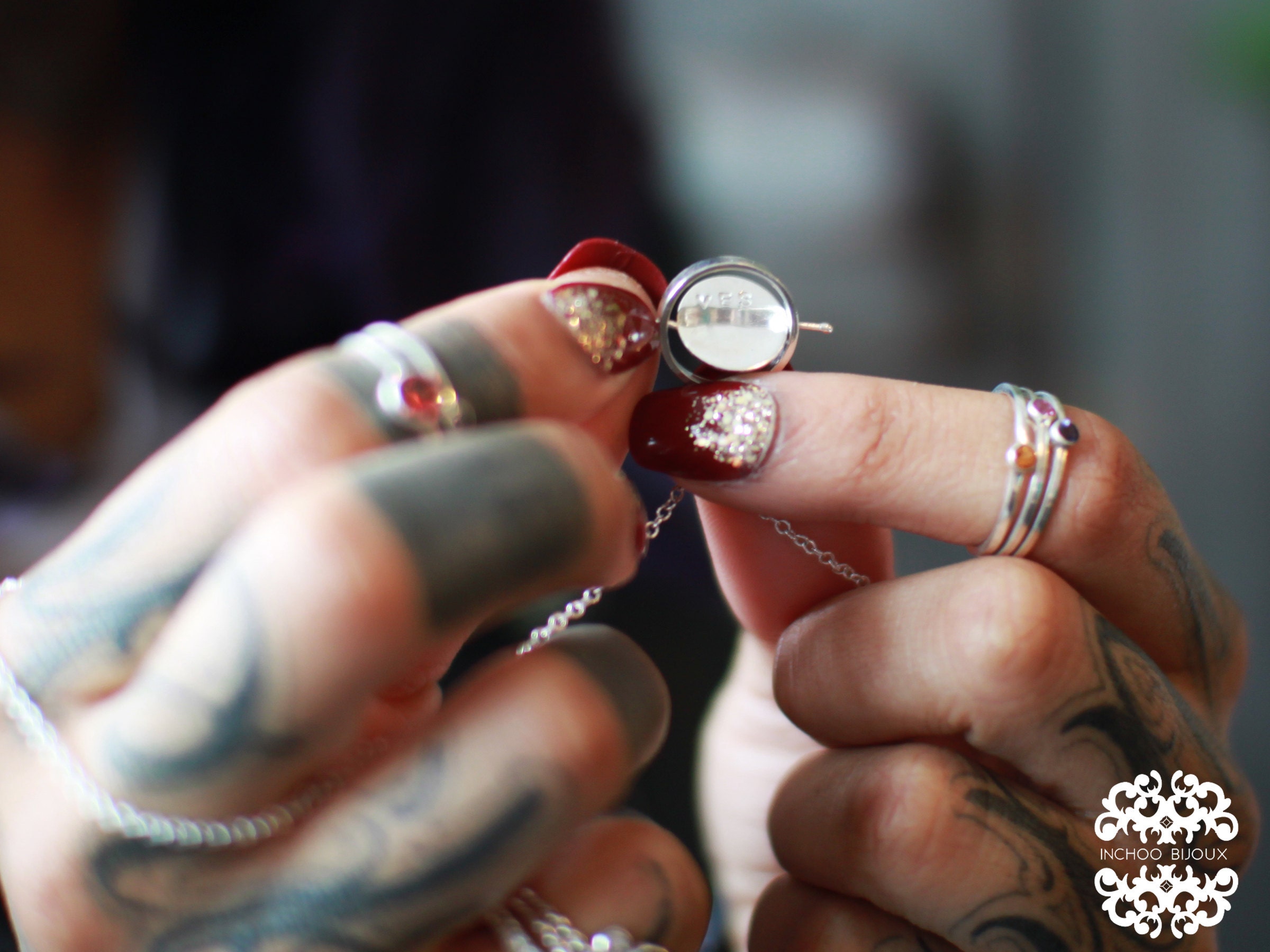 Spin them for Luck !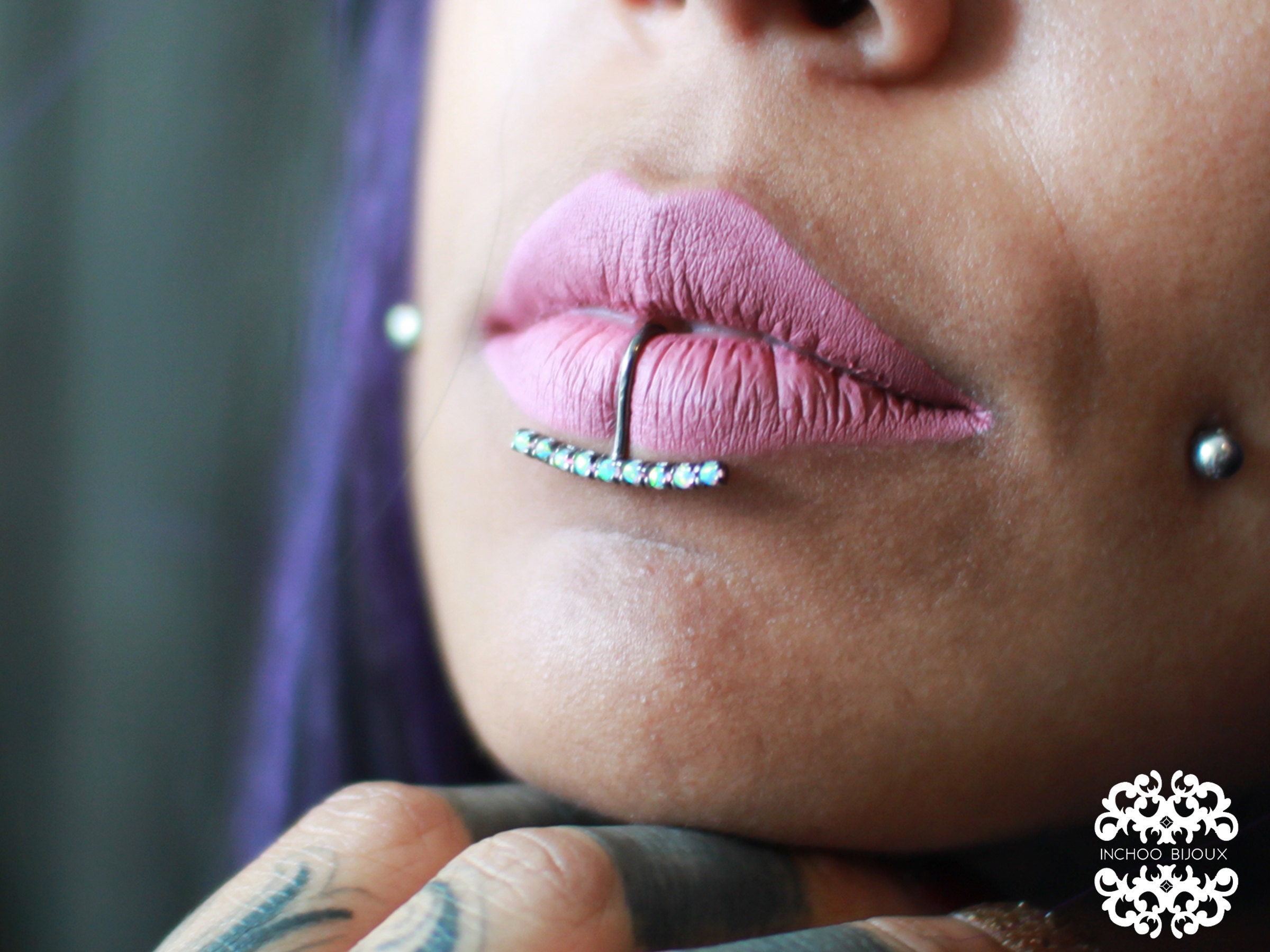 Opal Bar Fake Lip Ring ! The perfect Glow !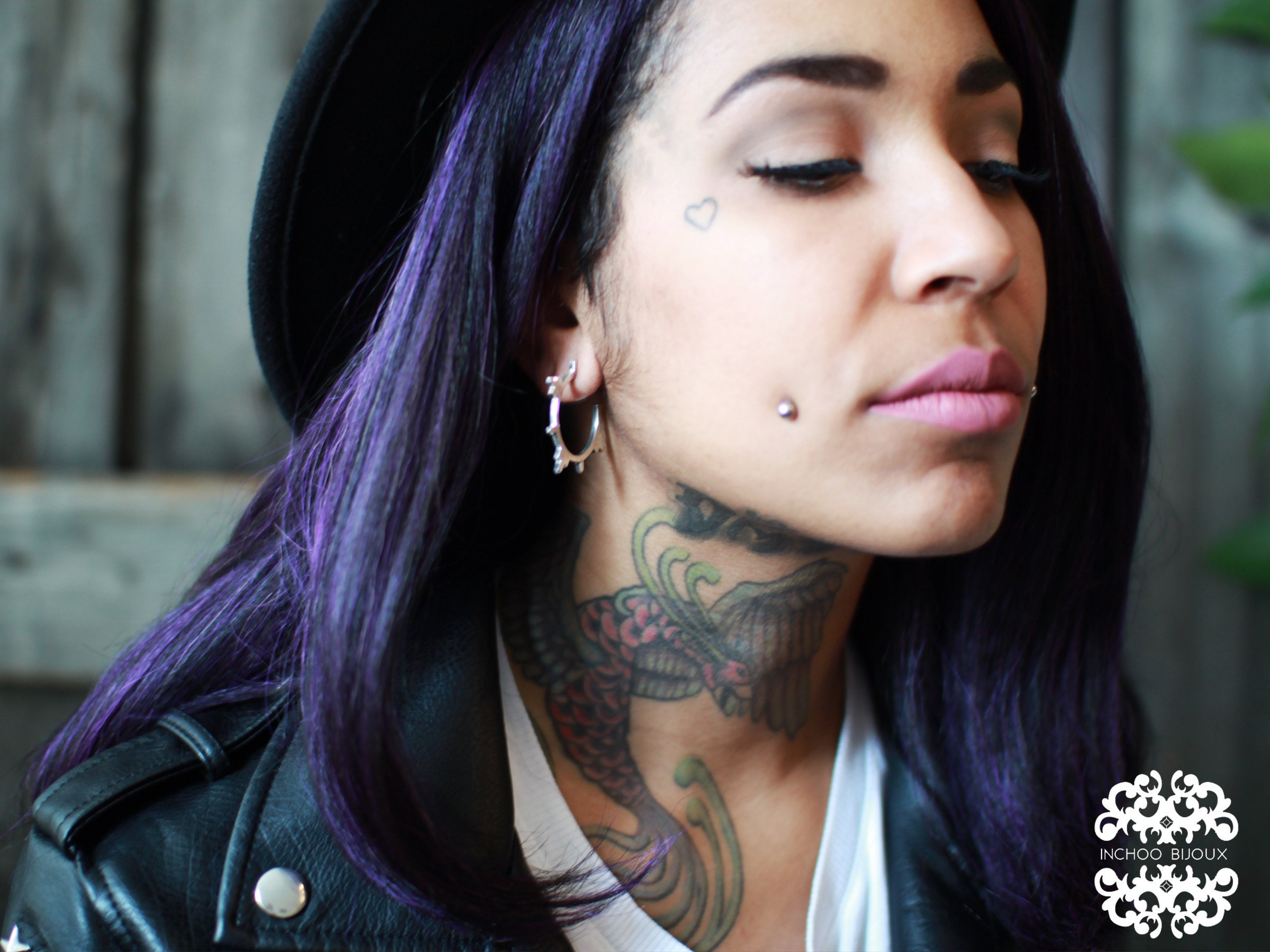 Our Celestial Hoops were originally designed for a TV Show, they are now available for everyone ! I Wear mine Every Day !!!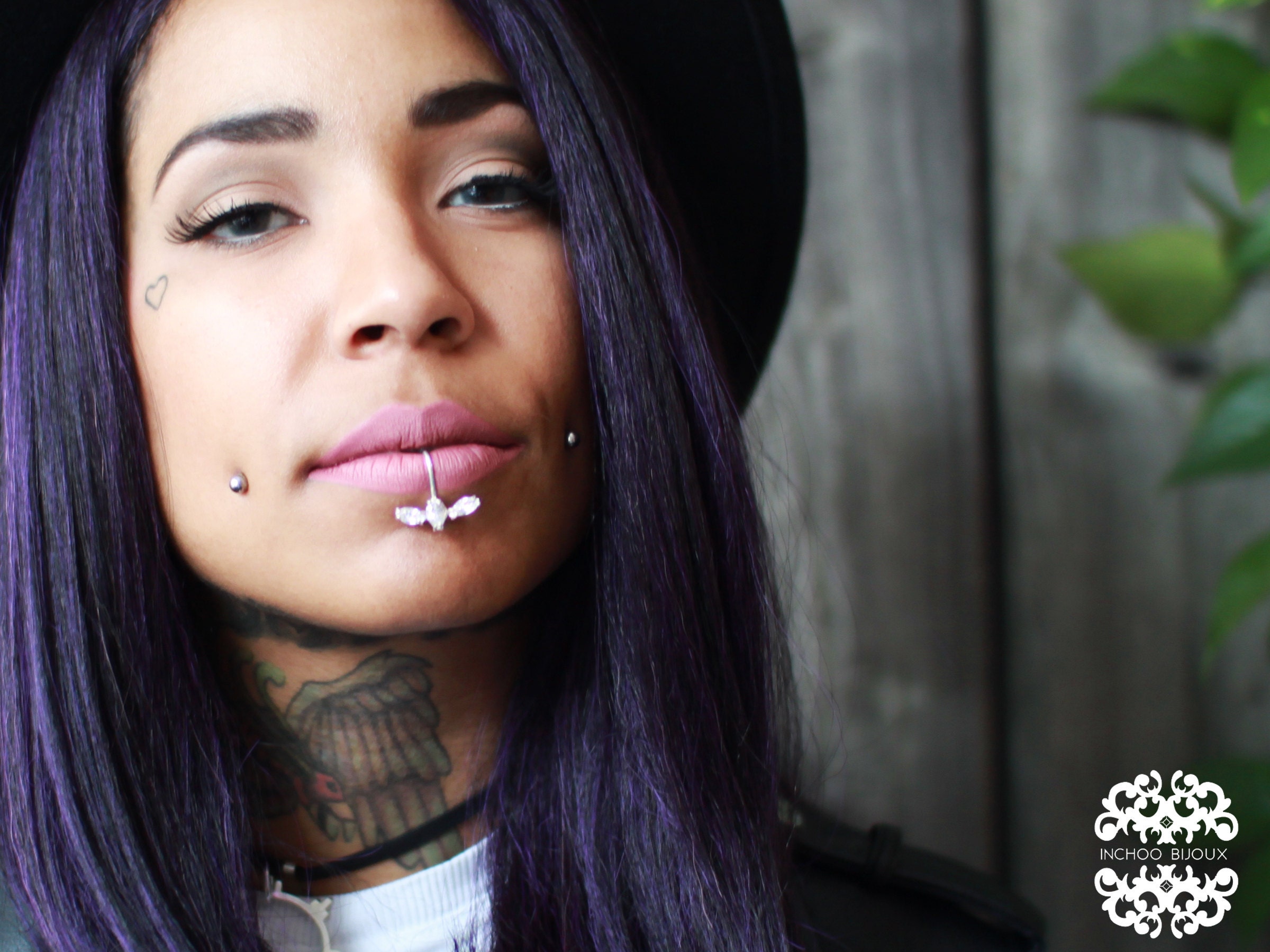 What's better to add a bling, padowowwwww to highlight those lips ? Our Fake Lip Rings of Course !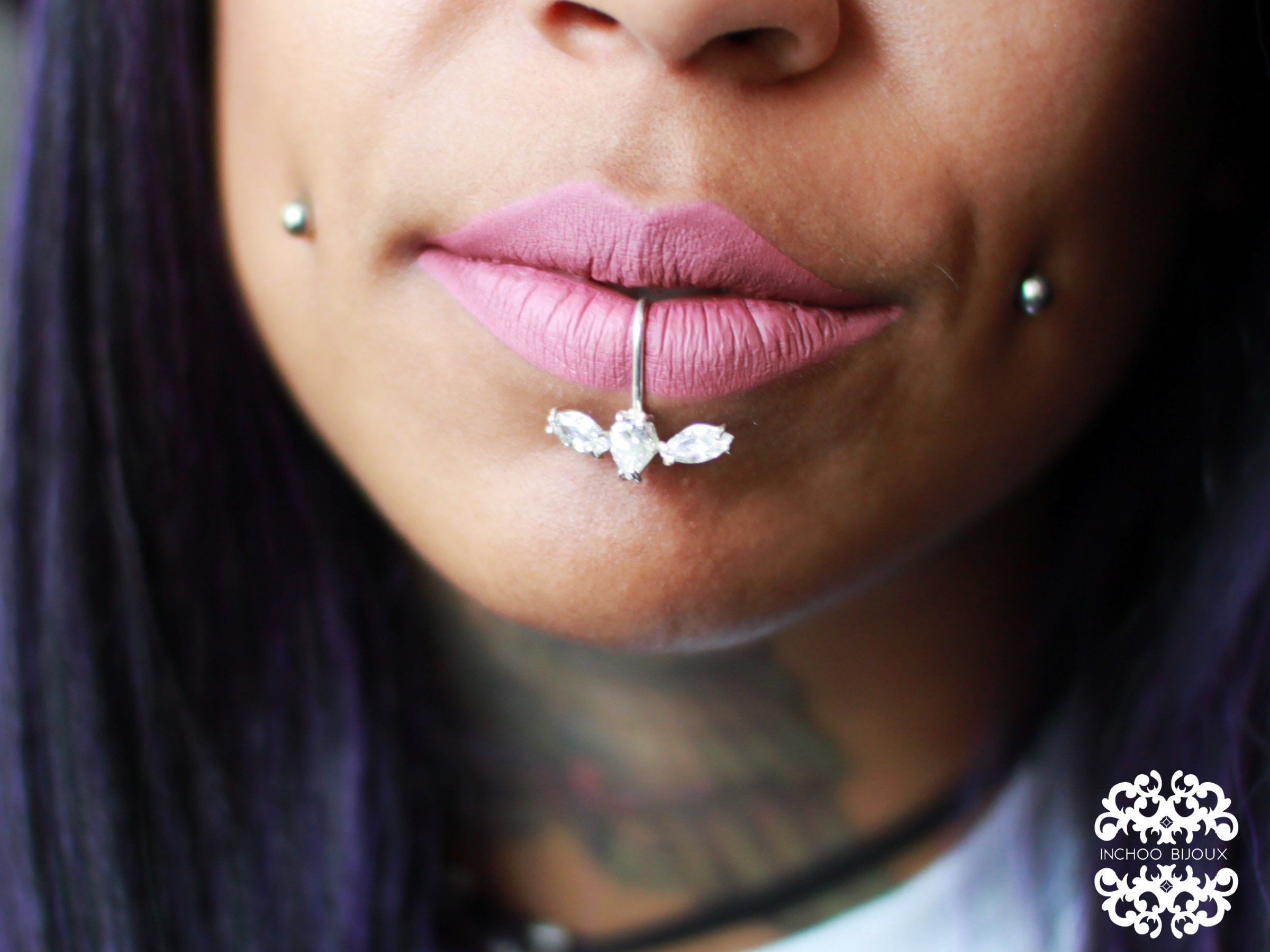 Embrace that Edgy look, that Glam Style ! Make them be Wowwed from your Audacious looks ! No Piercing required ! these are Fake Lip Rings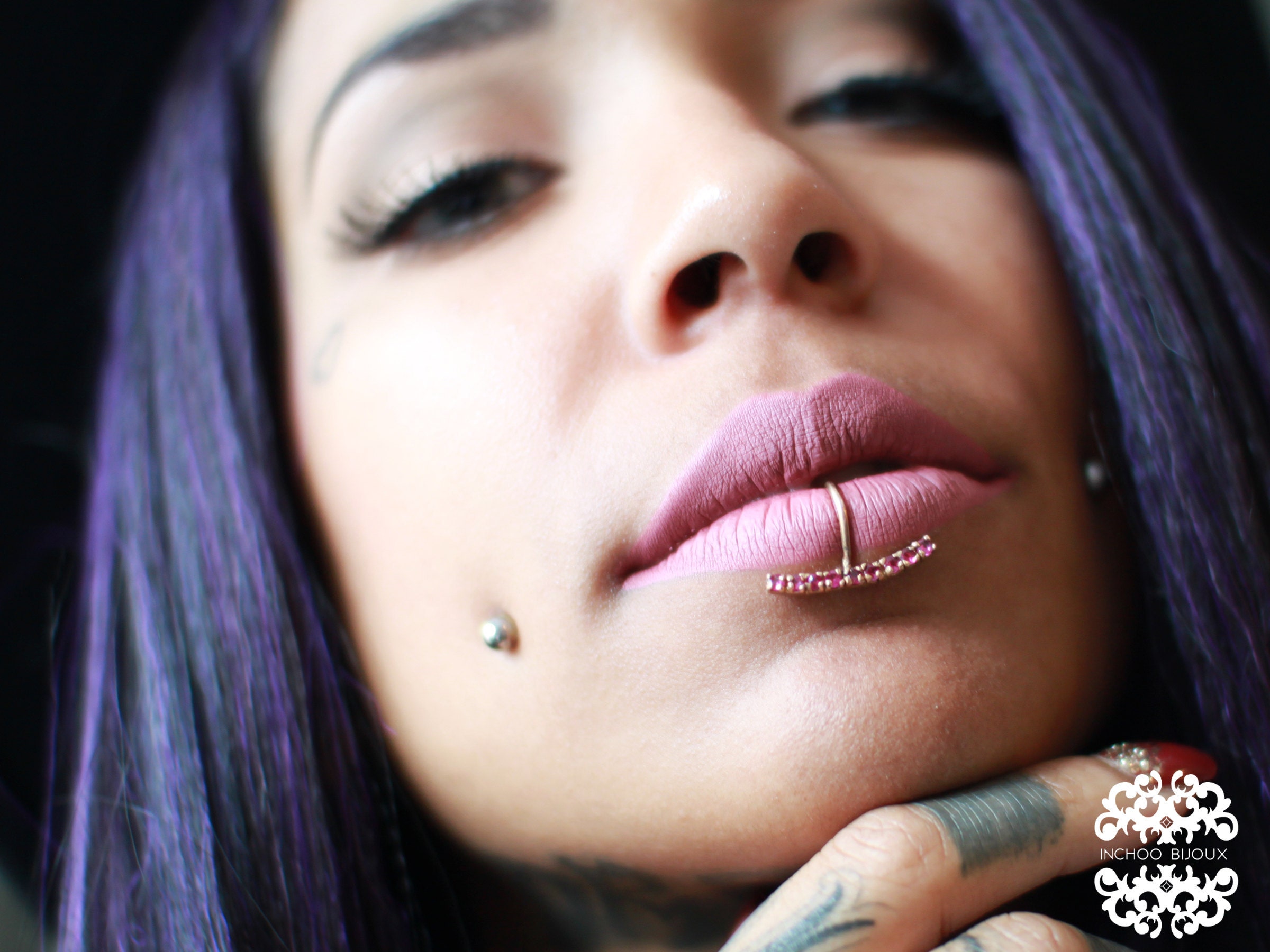 Fake Lip Ring Bar with Red Cz, they can be bonified with Rubies ! Choose the Ruby option at Checkout !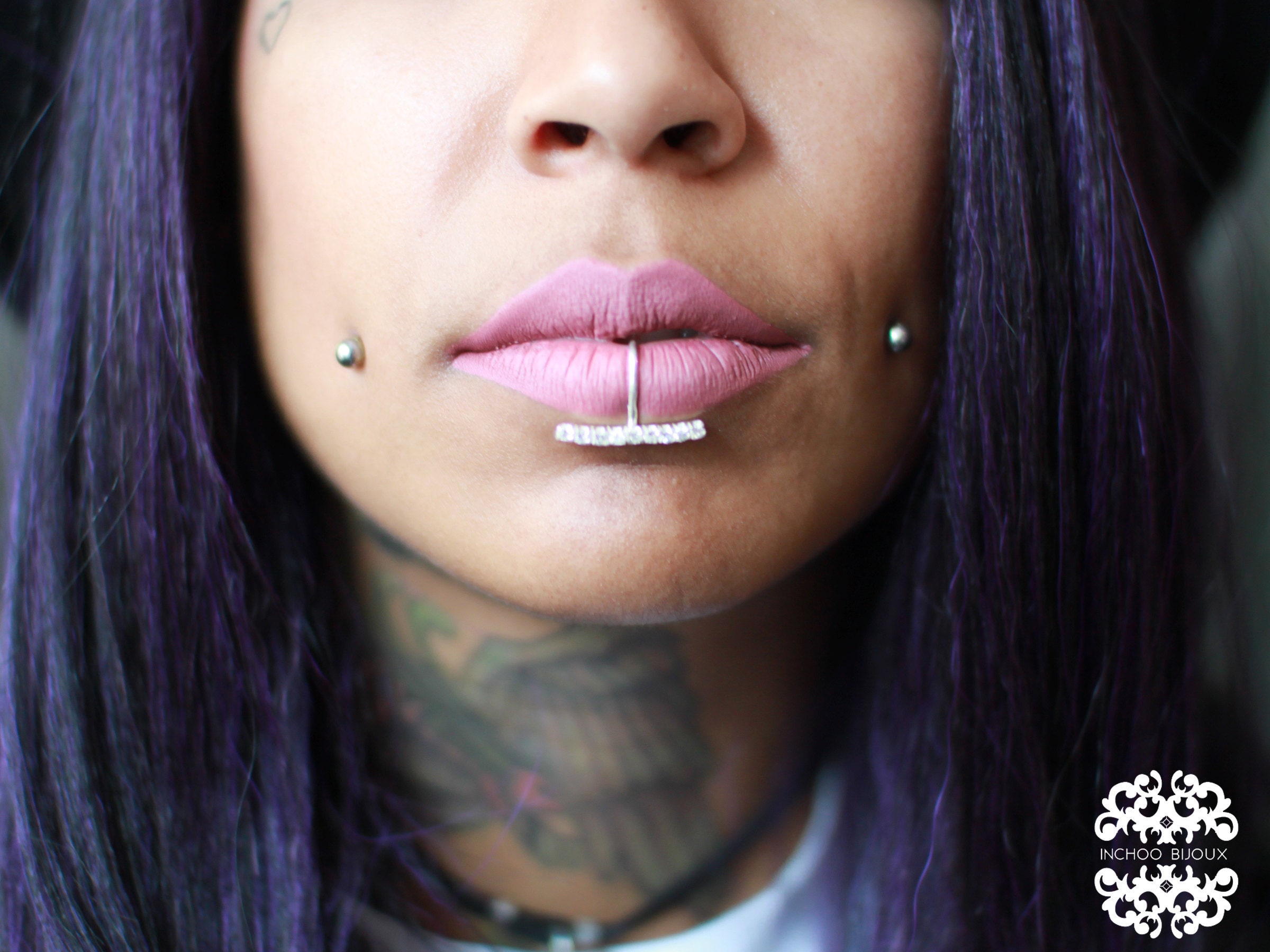 This Fake Lip Ring can be bonified with Diamonds for a OMG Look no one will ever forget !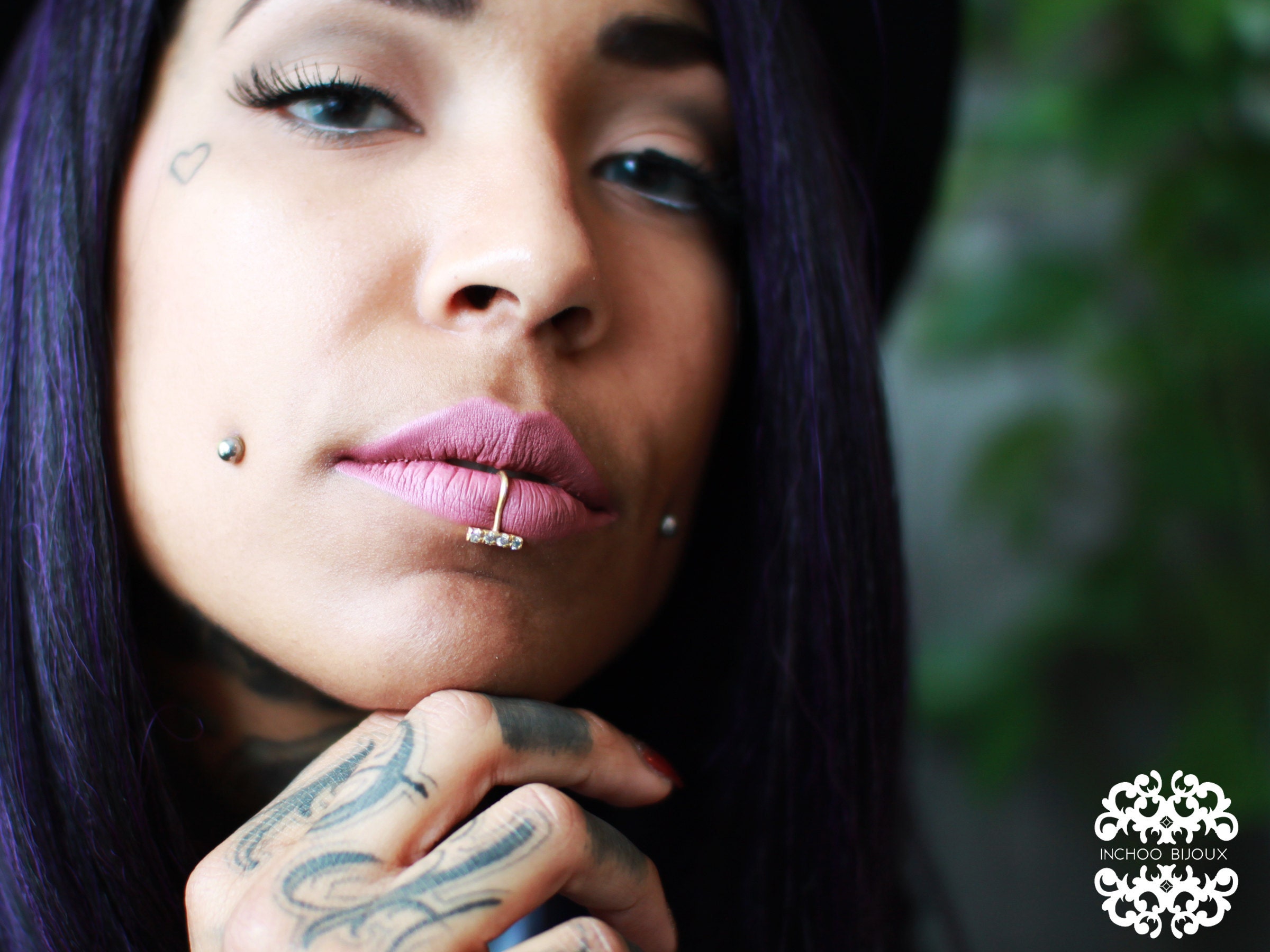 Want to go for a Bold but a little more minimal? Our Tiny Fake Lip Ring is the Perfect Add !