Witchy Gift Guide 2018
Hi my loves, 
I've been thinking of making gift guides for a while now! I love browsing the web to find nice treats for my loved ones! Here are some items that caught my eye! Let's start by treating your witchy women! I've found these amazing witchy handmade articles, I can't wait to share them with you!   
In our unique ways, we cast spells with our energy and mental strength, here are some ideas to make you feel powerful and beautiful  
Luna Corvus Art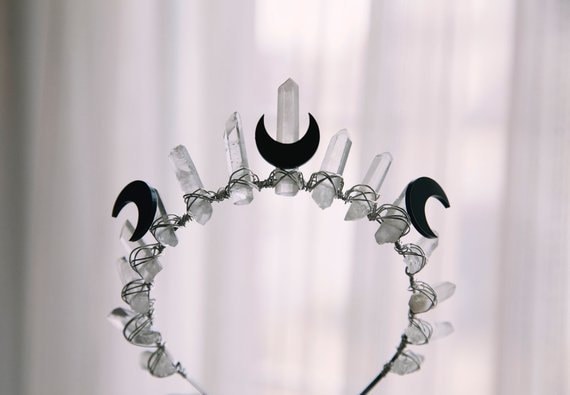 Luna is a crystal crowns and jewelry maker from Sherbrooke, Québec. She is inspired by the magic of life and nature. She believes magic is all around us and her crystal crowns and accessories help us to connect with all this nature energy and magic and with our emotions. Her creations are absolutely gooorrrgeoousss!!!!   
You can find her here : 
Modern Witch Club by Miss Bourguignon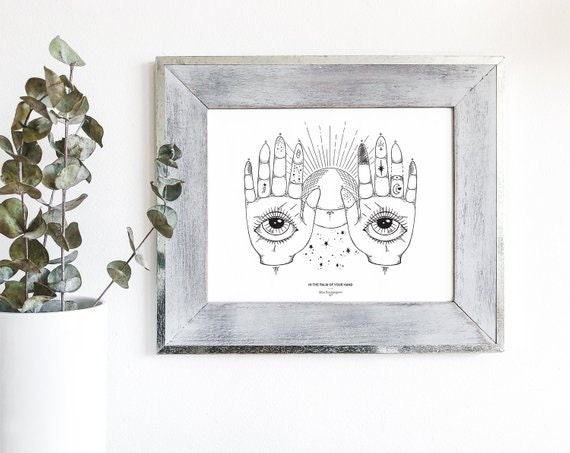 Emily, Miss Bourguignon, is a Montreal based illustrator. She describes her style like tattoos on canvas. She works using lines and dots and black and white. Her artwork is very minimalist however the symbolisms are powerful. A very unique detail to add to your wall décor!      
You can find her here :  
Inchoo Bijoux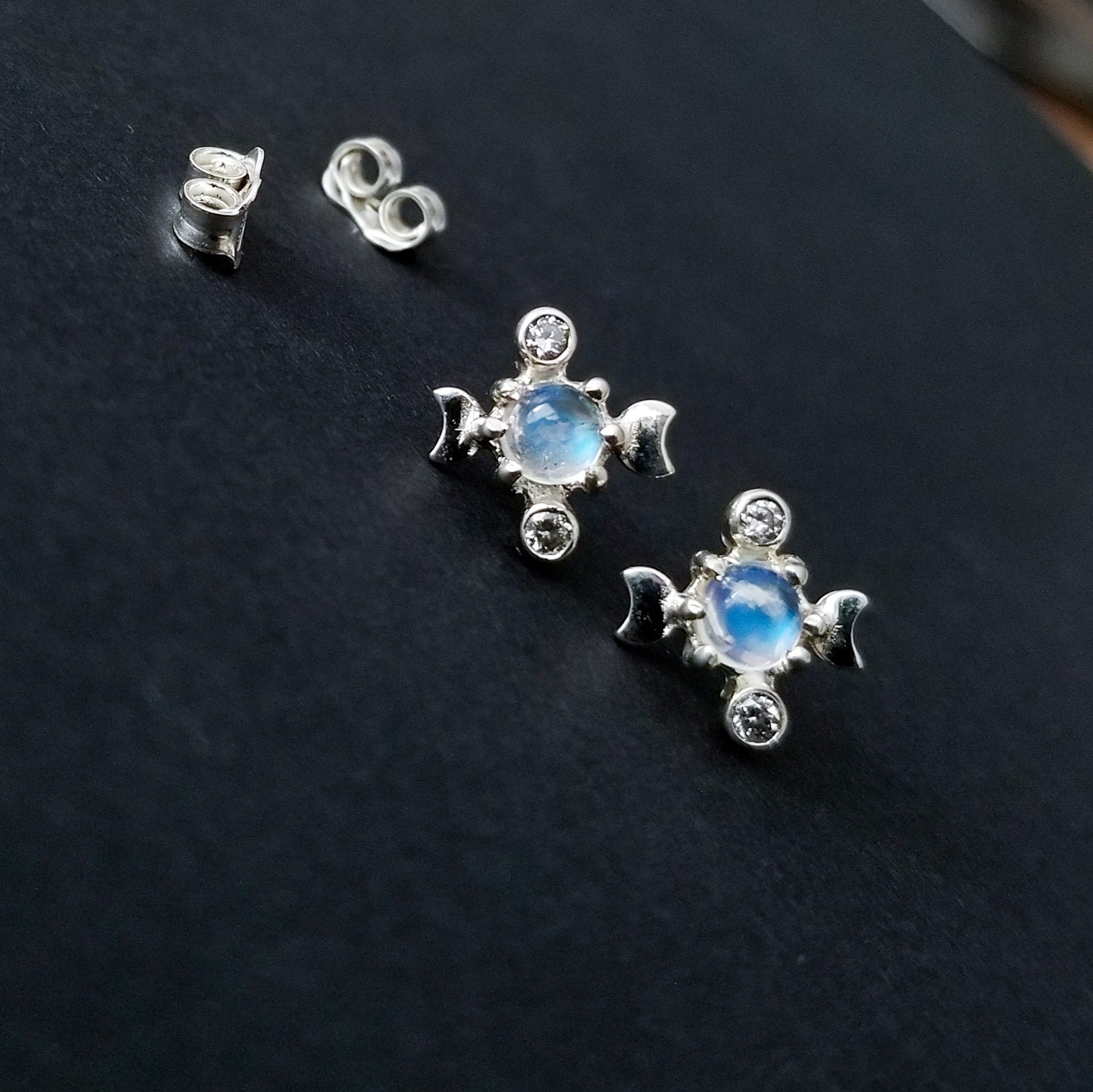 Of course! We love creating witchy and celestial inspired jewels! Our latest favorite piece is this pair of Sterling Silver Earrings, They are set with rainbow moonstones and tiny little cz. They glow and sparkle like crazy! Also available as a pendant, and soon as a ring too (will be added in a few days!).  
You can find more witchy and moons inspired pieces in our Collection Here
YamiYuki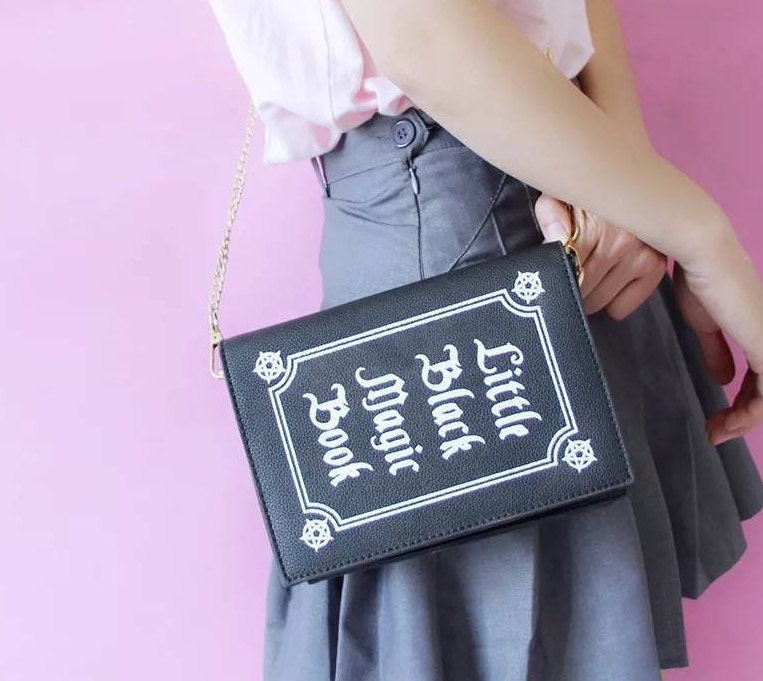 YamiYuki is an Edmonton based boutique. His owner, Kevin, is passionate about horror, witchy and goth accessories. We just fell in love with this little bag, perfect to bring your darkest secrets... or lipsticks! He sells a lots of fun trinkets that add a fun twist to your horror obsession. Be  sure to go take a look. It's perfect to treat a friend or yourself to!!   
You can find him here :  
Mandarin Moon Jewel by Rachel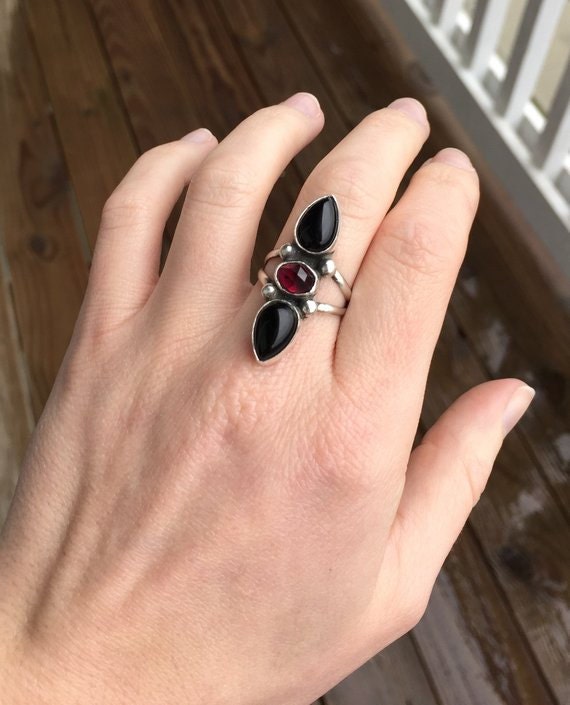 Rachel is an Ohio based jeweller. She mostly creates pieces with big gemstones, to put them at their best. We really find the Belladona Ring  very very special with those onyx and beautiful  garnet! It's perfect to add a little edge to the spellcaster hands of yours!     
You can find her here : 
Bones Lingerie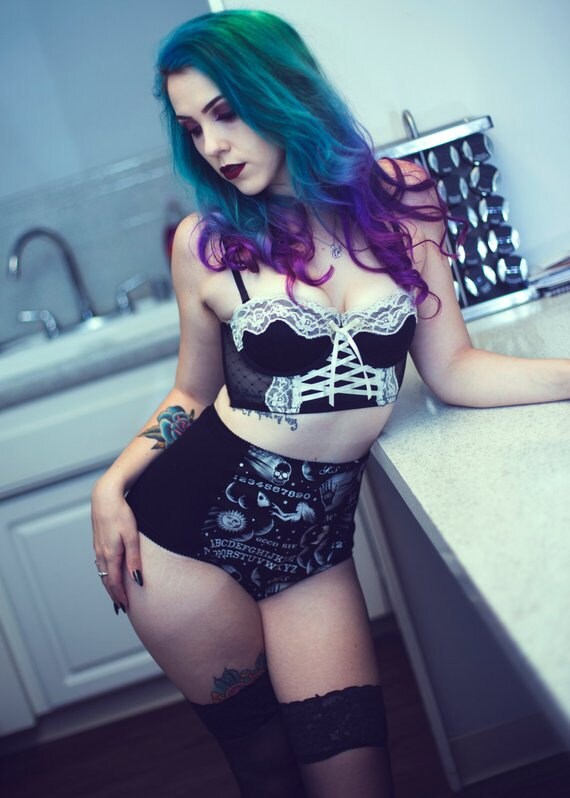 Bones Lingerie is a Los Angeles based boutique. April is the head designer and owner of this shop. She creates lingerie pieces mostly inspired by classic pin ups and horror icons. Her lingerie is very flattering for every body type with this vintage cut. Who says that your darkest power could not be your terrific succubus lingerie!  
You can find her here : 
______
That's all for today! 
I hope you will find something to treat your loved ones and yourself! I hope you loved discover new handmade boutiques! 
Support Local, Support Handmade and Artists for this years Yule! 
If you know others witchy hand-made shops please share them with us! We love to hear about you! 
I will see you in the next article,  
With all my love xx 
Audrey Blogger and stylist at Inchoo Bijoux