Has your boyfriend been good this year? 
Here are some great gift ideas for the man in your life; from elegant to vintage-inspired, these amazing finds will make you the queen of the Holidays!
Inchoo Bijoux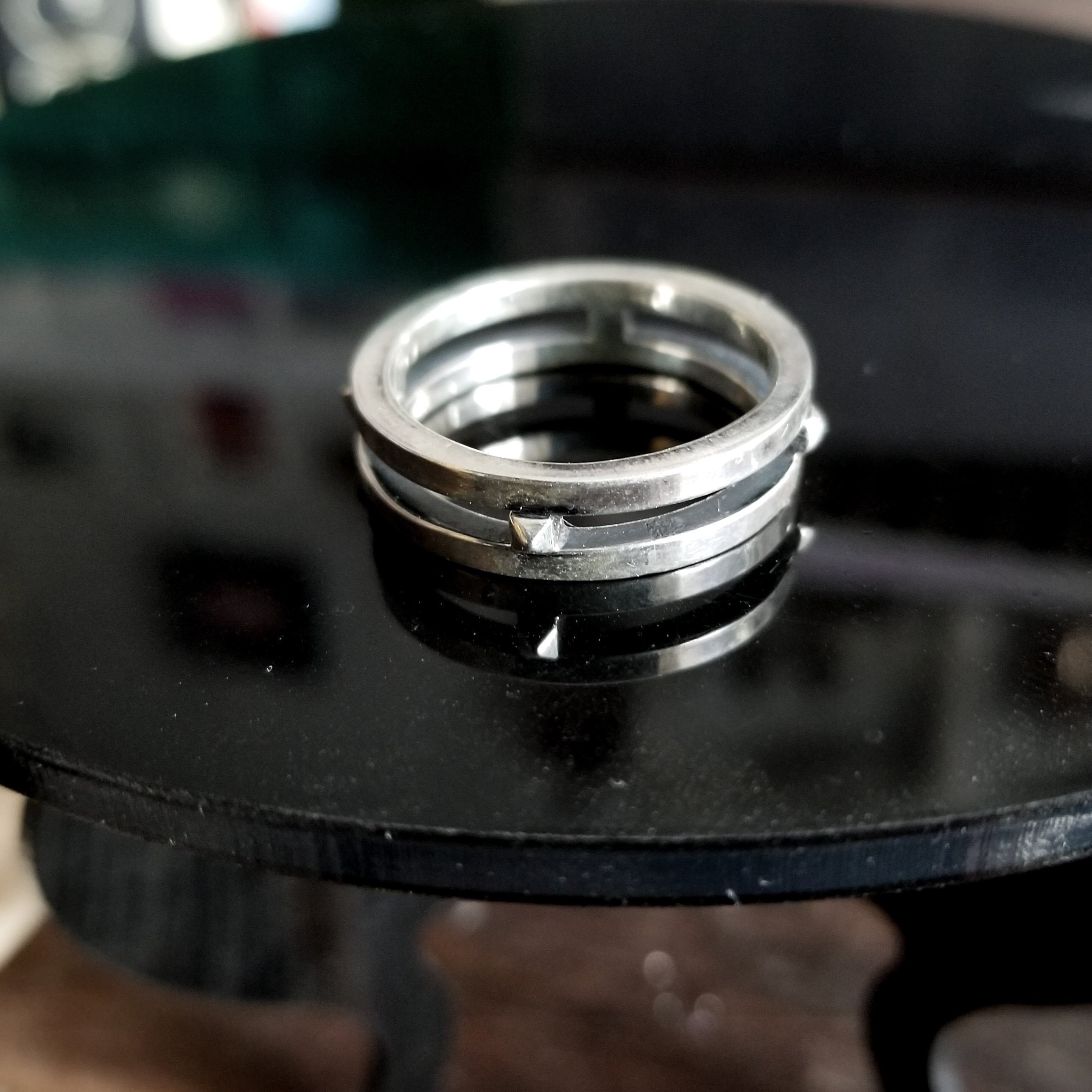 Show your man how you feel with this simple & sophisticated ring, a perfect piece for the rocker at heart. After all, there's nothing like jewelry to show how timeless your love for each other is...ForestNine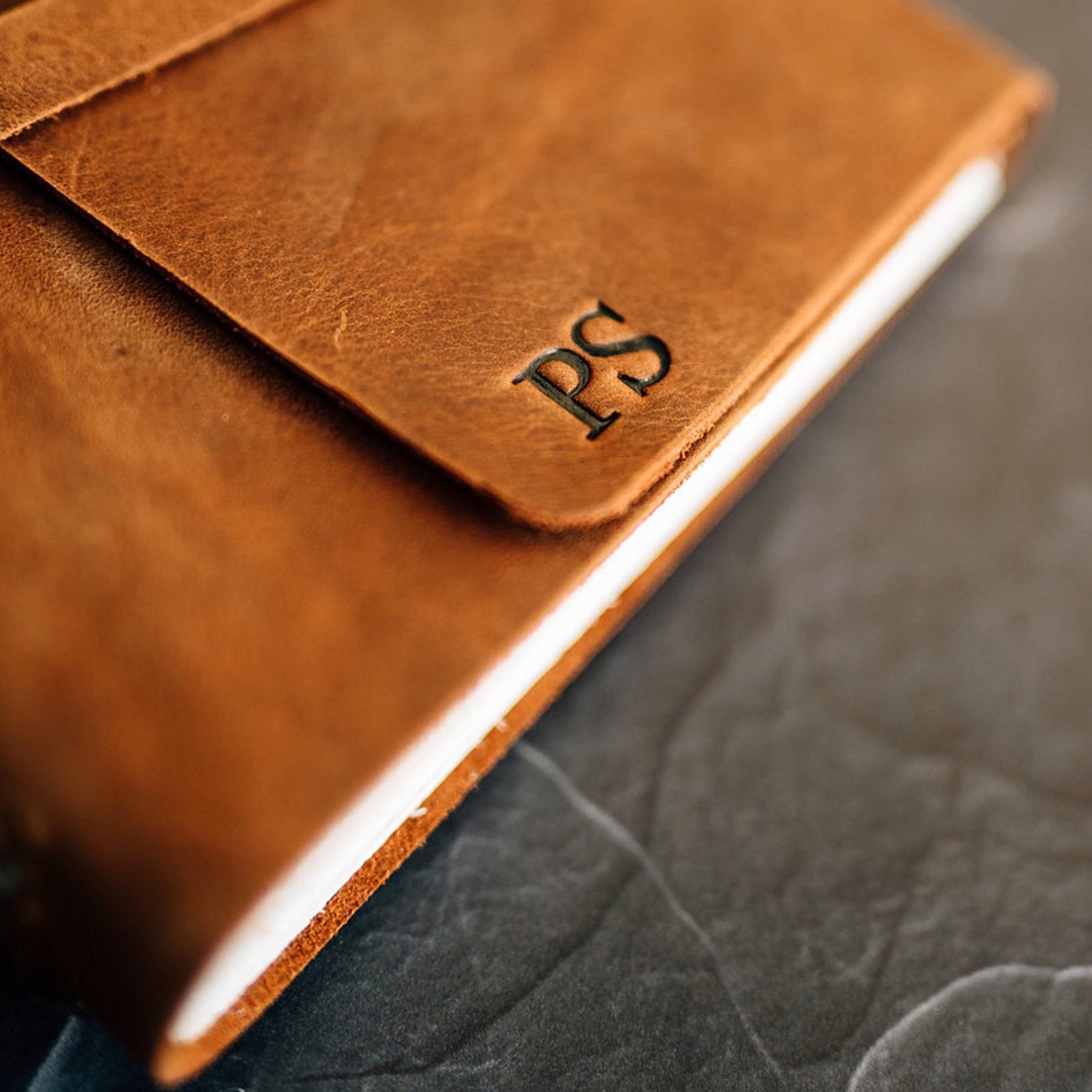 This leather notebook is a must for the artist, the business guy or the organization freak. Personalize it with his name or initials, or better yet, with the date of your first encounter, your first kiss or your wedding.
Find ForestNine on:
KovWell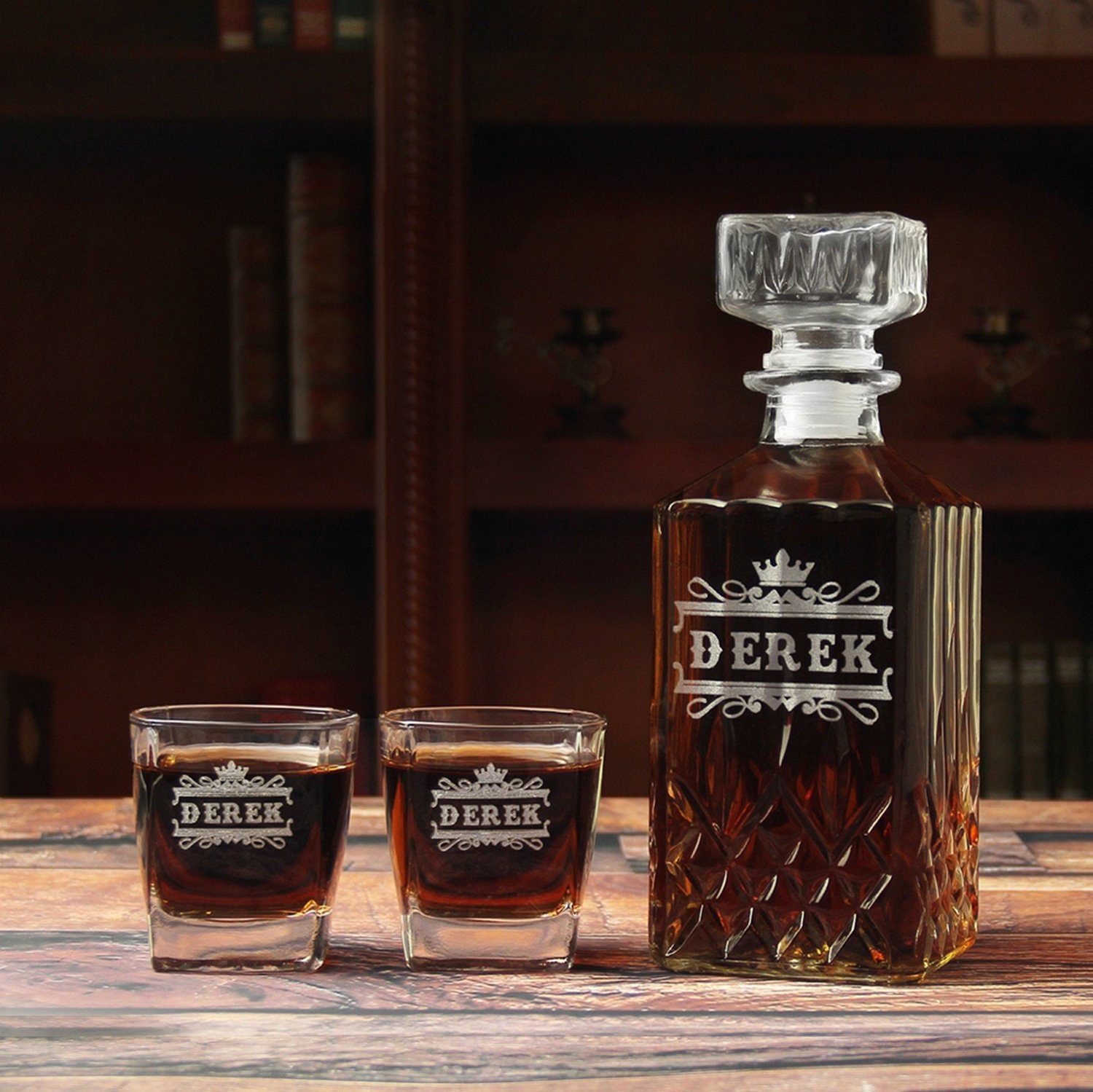 This decanter is the ultimate present for the whiskey connoisseur, or for the man who simply likes to have a drink after a long day. Let's hope he'll still share with you, even if there's his name on the bottle!
Find KovWell on:
Lifetime Leather Co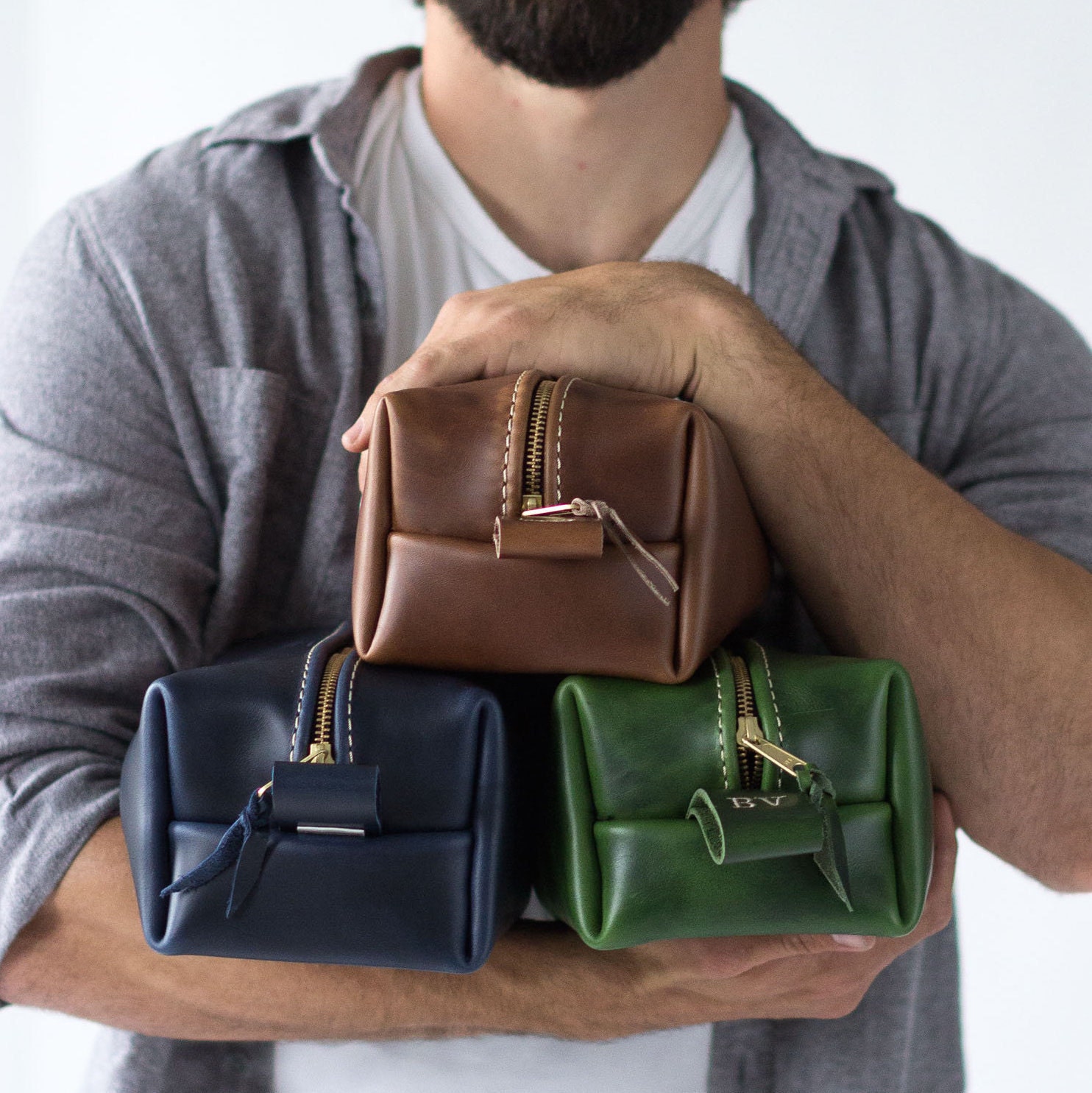 Help your boyfriend store his creams, shaving products and accessories with this gorgeous toiletry bag, which is also perfect for travellers. He's not a fan of beauty products? He can use his new bag as a crayon case, or even to store tools!
Find Lifetime Leather Co on:
MO Louis Studio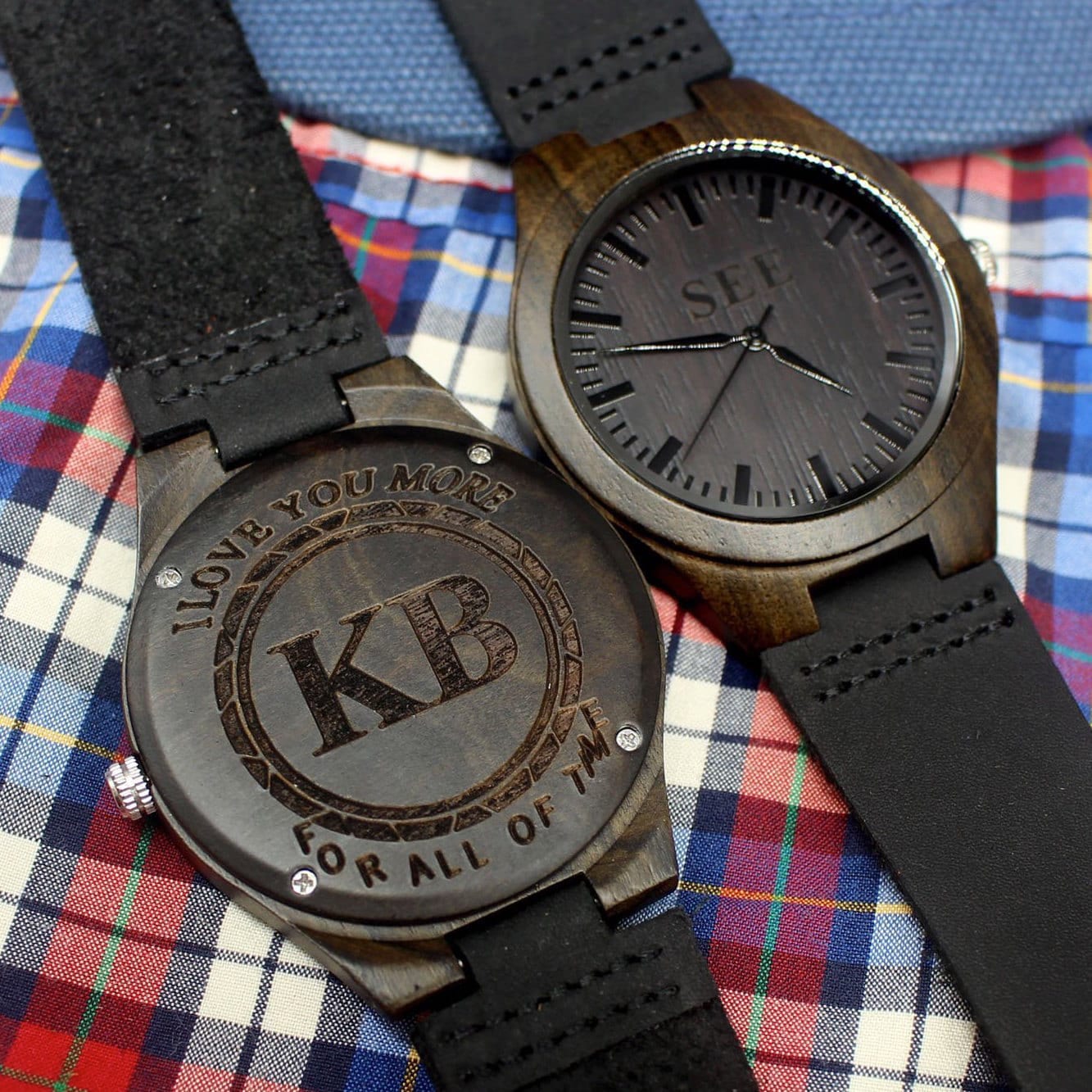 Make sure your boyfriend will never be late again with this gorgeous wooden watch, which can be engraved with a personalized message, or simply with his initials. A truly classic (and classy!) gift.
Find MO Louis Studio on:
Sweet Peony Press
Vintage Toiletries Illustration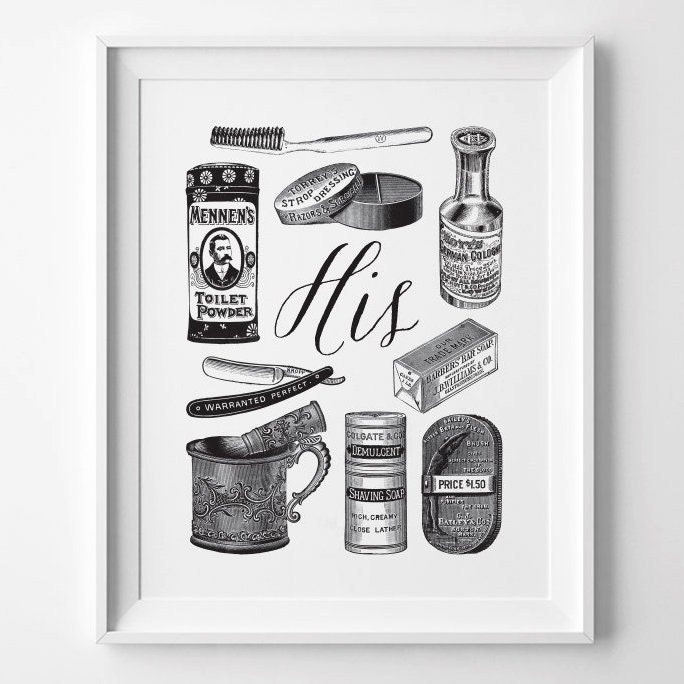 Lovers of all things vintage will fall for this gorgeous illustration, which would look absolutely stunning in a restroom or bedroom. So chic!
Find Sweet Peony Press on:
Black Beard Shop
Handmade 440c Hunting Survival Knife with Solid Brass and Leather Scales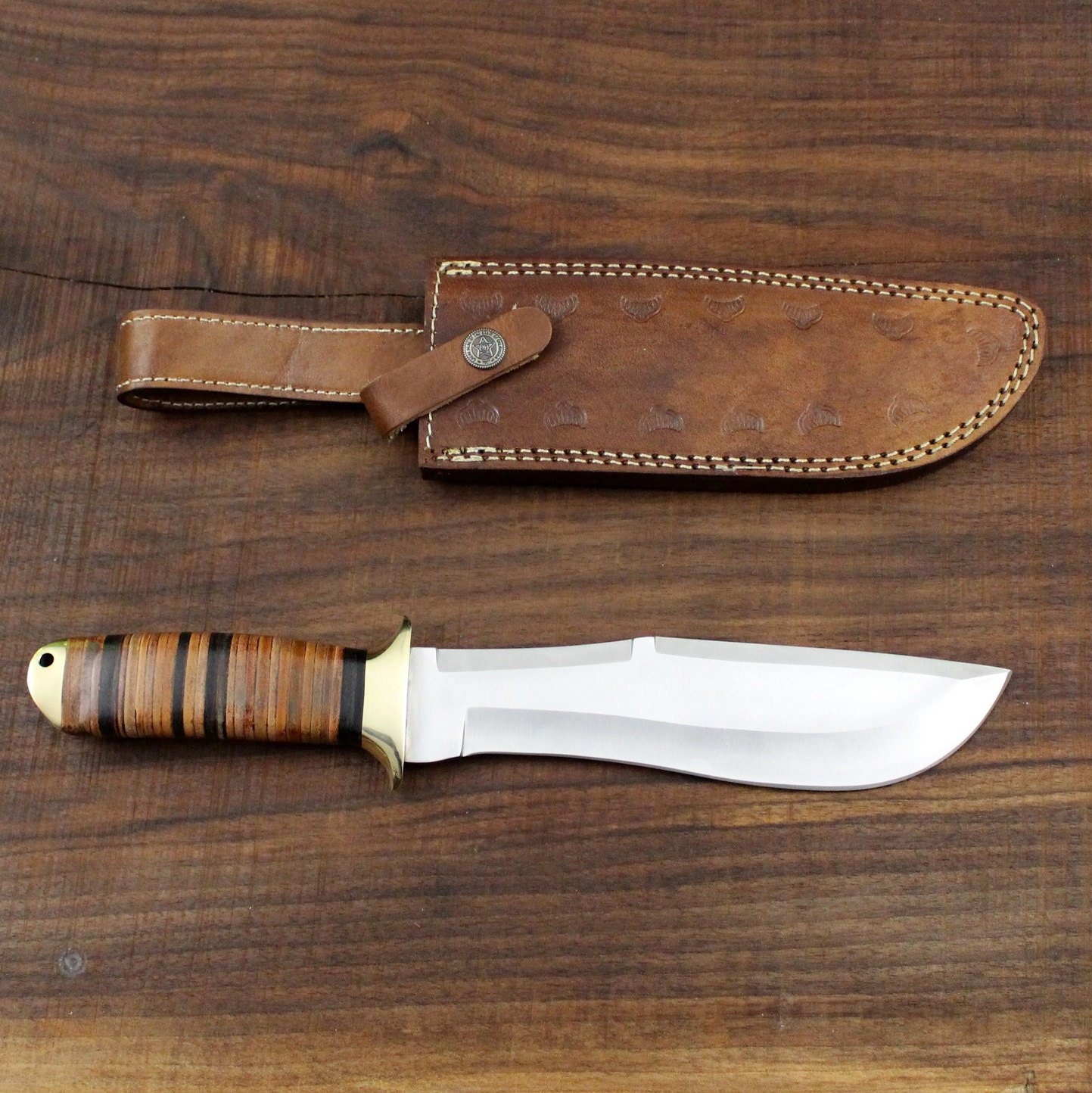 If your boyfriend is some kind of an adventurer, he absolutely needs this handmade knife and its leather case. Who knows, maybe he'll pass it on to your children one day… 
Find Black Beard Shop on:
What's on your boyfriend's list this year?
Which one of these gifts would he love the most?
xx
Happy Holidays 
Ariane