Inchoo Bijoux X 2020 Oscars - Celebrity Gifting Suites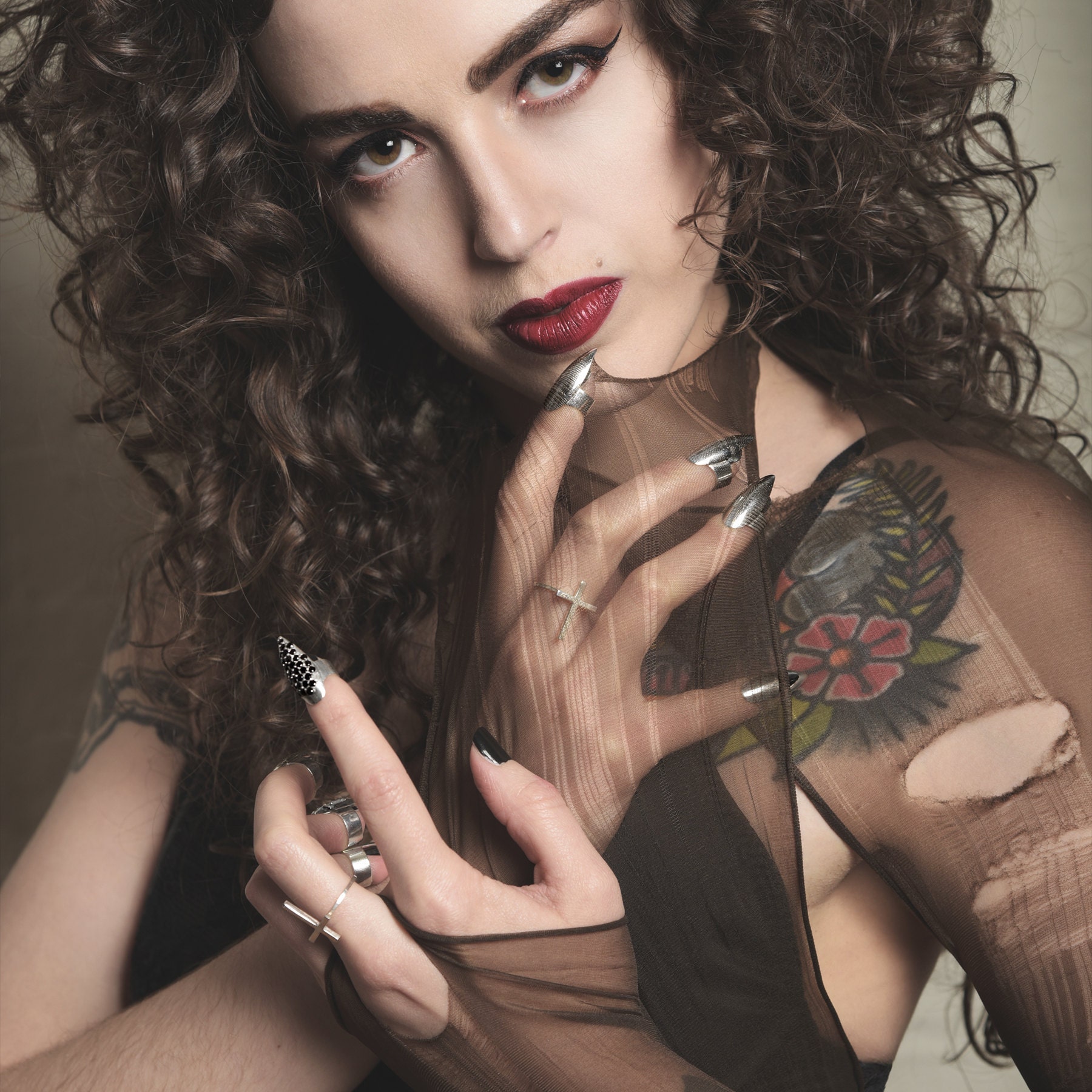 Montreal jewelry brand Inchoo Bijoux is proud to be a part of GBK's Luxury Celebrity Lounge, a pre-Oscars 2-day event which will take place on Friday, February 7 and Saturday, February 8, 2020 at the posh hotel Kimpton La Peer Hotel in West Hollywood.
Inchoo has offered its best-selling handmade
Silver Stiletto Claw Ring
to be featured in the luxury gift bags for all celebrities and members of the press; 130 pieces were given in total, a value of $8450 USD ($10,985 CAD). Inchoo Bijoux works in association with The Artisan Group, a celebrity gifting organization artists and designers.
Made of solid sterling silver, it was made to be worn at the tip of the finger and can be adjusted to your comfort. The designer says: "This statement piece is perfect for rockers and musicians (it can even be used as a guitar pick!) and fashion lovers; it is electroplay-compatible, which makes it a great accessory for erotica aficionados, as well as the alt community".
They are available in 2 sizes (regular: 0 to 5.5, large: 5.5 to 8), to make it suitable for men, women and anyone in the spectrum. The claws are presented in their new suede pouch adorned with a rose gold metallic foil and the Inchoo Bijoux logo. This unique piece, which is now available in Canadian stores Boutique Séduction, is a must that you can rock every day.
It's not the first time Inchoo Bijoux takes part in a GBK event. Last year, the brand's
Celestial Hoops and Pendant were gifted at the pre-Golden Globes event.
Several celebrities wore the pieces, from Anthony Anderson (
Black-Ish
) and Neil Brown Jr (
SEAL Team
) to Dania Ramirez (
Heroes
) and Dimiter D. Marinov (
Green Book
);
Shameless
star Shanola Hampton also wore the pendant on her Instagram stories.
GBK's Luxury Celebrity Lounge takes place on Friday, February 7 and Saturday, February 8, 2020 -- follow the hashtag #GBKProductionsPreOscars on Twitter, Facebook, and Instagram during the event! Don't miss the 92nd Academy Awards on Sunday, February 9, 2020.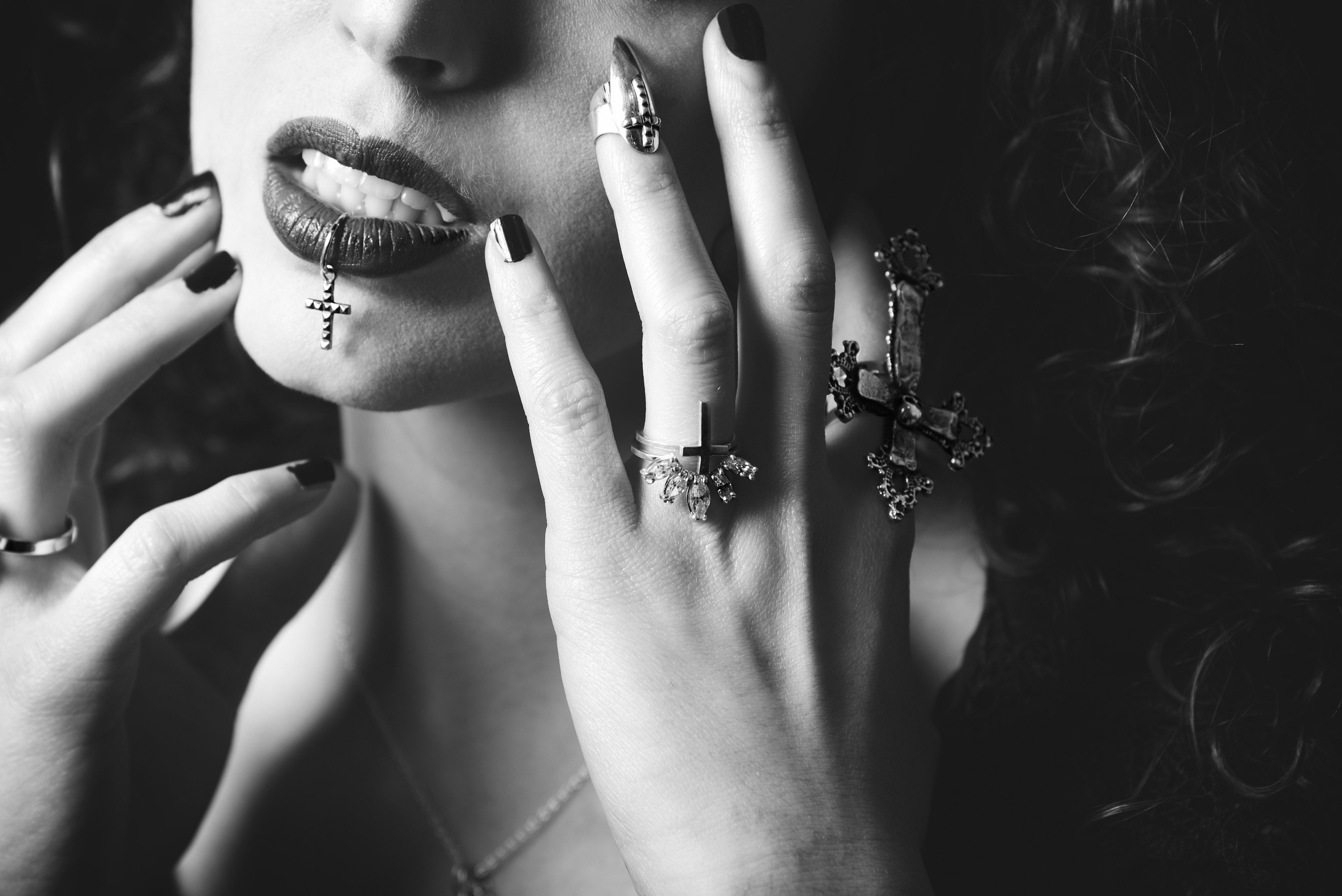 2019 was full of exciting events for Inchoo Bijoux. The brand launched
Witch Please
, an event series to celebrate all things goth, alt and witchy. It was also featured in the Montreal Fetish Weekend Runway and sponsored the Tassel d'or event by designing 60 custom pieces that were offered to all VIP guests.
Plus, Inchoo is now distributed in all Boutique Séduction Stores and in Montreal boutique Lot 80E.
Inchoo was gifted to some of hottest TV shows:
Grace & Frankie
(season 5),
Snowpiercer
,
Pretty Little Liars: The Perfectionists
,
Another Life
,
Altered Carbon
(season 2),
Ozark
(season 2),
Charmed
(season 2),
Riverdale
(season 4),
Chilling Adventures of Sabrina
(season 3) and
Batwoman
. Inchoo Bijoux's Lip Rings were also worn in
Kerli's new video clip Savages
.
With a focus on raw and refined looks, Inchoo Bijoux jewels are made to be worn in chic, luxurious environments as well as for everyday casual occasions. They are designed to highlight features, be seen, and add an edge to any look or outfit. Inchoo Bijoux is available to purchase online, and at the brand's private shop in the Montreal area.