Hi my October Birthday Babes, 
Here's an article to celebrate your birthday month and its symbolic Birthstone!
Did you know that Opals are your birth stone? You're so lucky haha! I LOVE Opals so much!  Here at Inchoo, we love these beautiful gems so much! They are mesmerizing and so rainbow flashy bling purr miawesome! They add the perfect highlight to any witchy piece! 
Here is a little history and knowledge about opals I wanted to share with you. We value learning about jewelry, so you can appreciate them not only with the eyes! 
The first known history appearance of opals came from India. They named the gem '' Upala '', which simply means precious stone. When Latins discovered the gem, in Indian trading, they fell in love with the mysterious stone and decided to name it '' Opalus'', which means to see a change or eye-stone. They associated this stone with people who were gifted by the third-eye like priestess!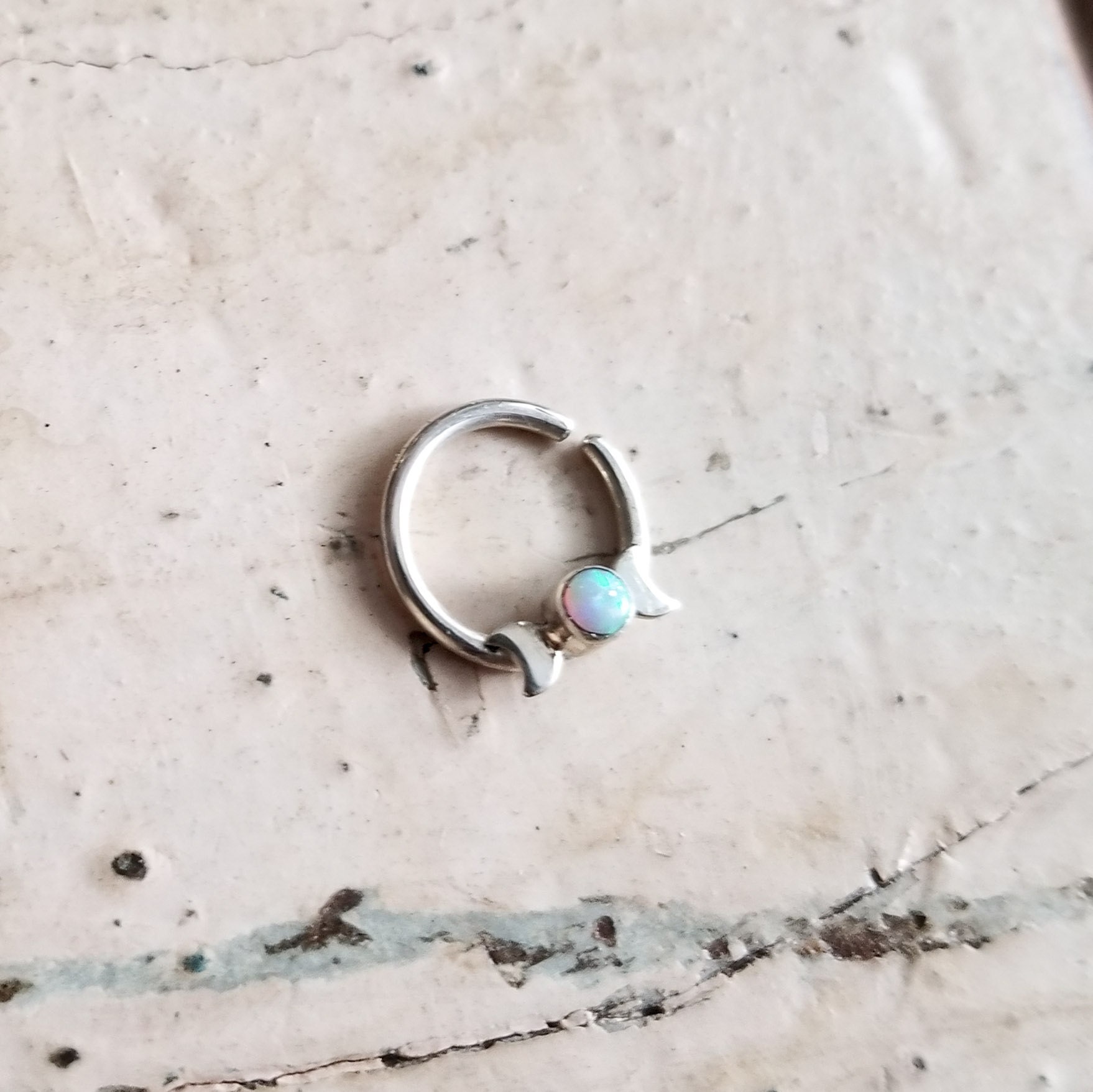 Nowadays, Australia is the country with the most opal's mines in the world and they are the most desired because of their intense colour changing tones. We can also find some opals in Brazil, Peru, Mexico and Tanzania. The most precious opals are the fire opals, with no changing colour, but with a very profond yellow or orange hue.The welo opals are also quite precious, these ones are more white/transluscent in hue and have some rainbow strikes. With a gem this beautiful and changing, no surprise they are a lots of legends and myths associated with it!!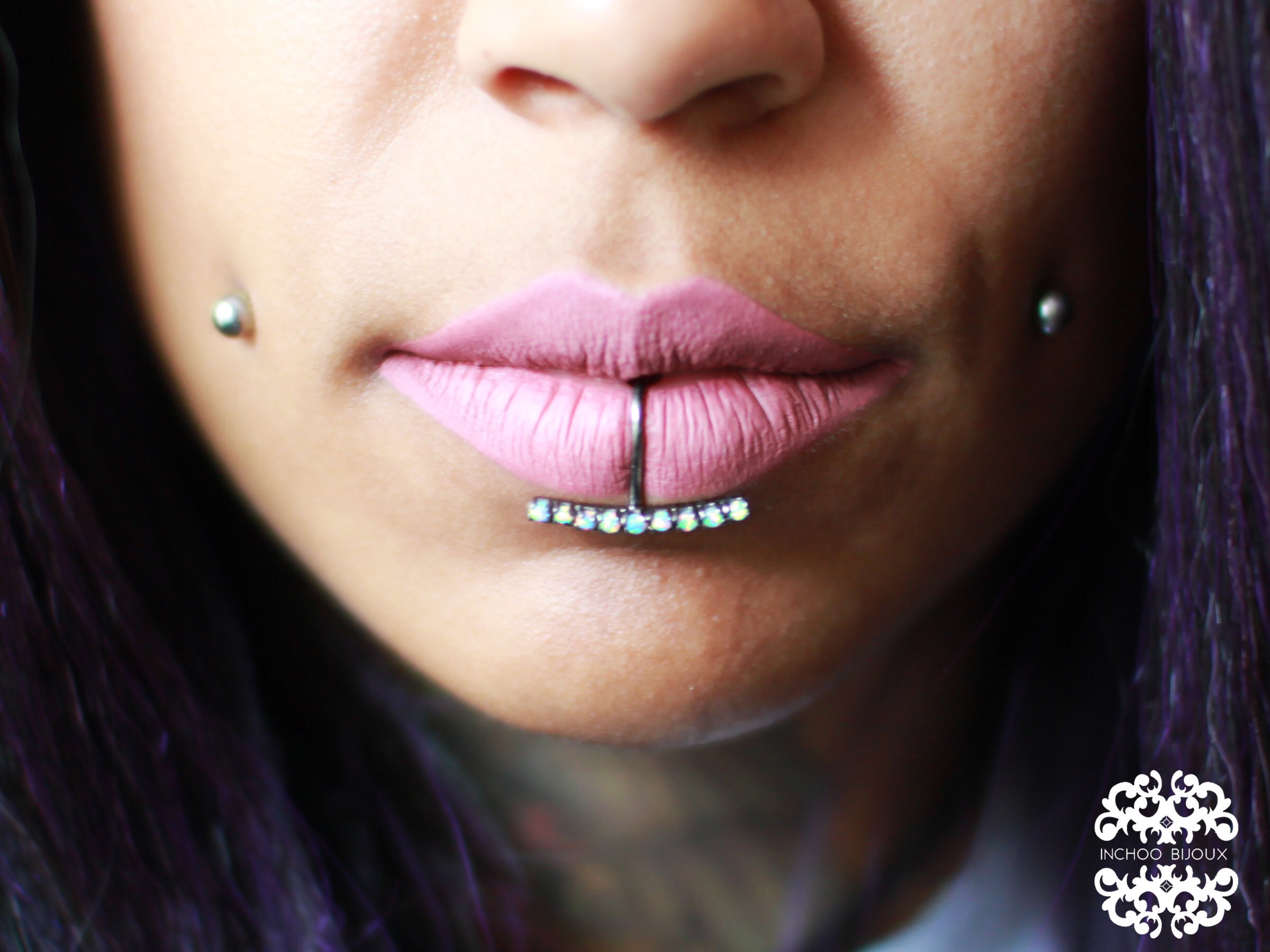 Opal Fake Lip Ring
Opals are a very powerful gem!! Going back to the Latins again, Opals were the symbol of purity of soul, perspicacity, hope and prophecy accomplishments! It's a talisman and protects you against bad luck and disillusions. It will also help you reconnect with your emotions and bring peace and harmony to your soul. They are also known to bring you success, beauty and happiness! Not that you need beauty, because you are all beautiful!!! If you are looking for a little plus to treat you, we make many Opal inspired pieces! 
Look around and don't be shy to contact the team to make you a custom piece!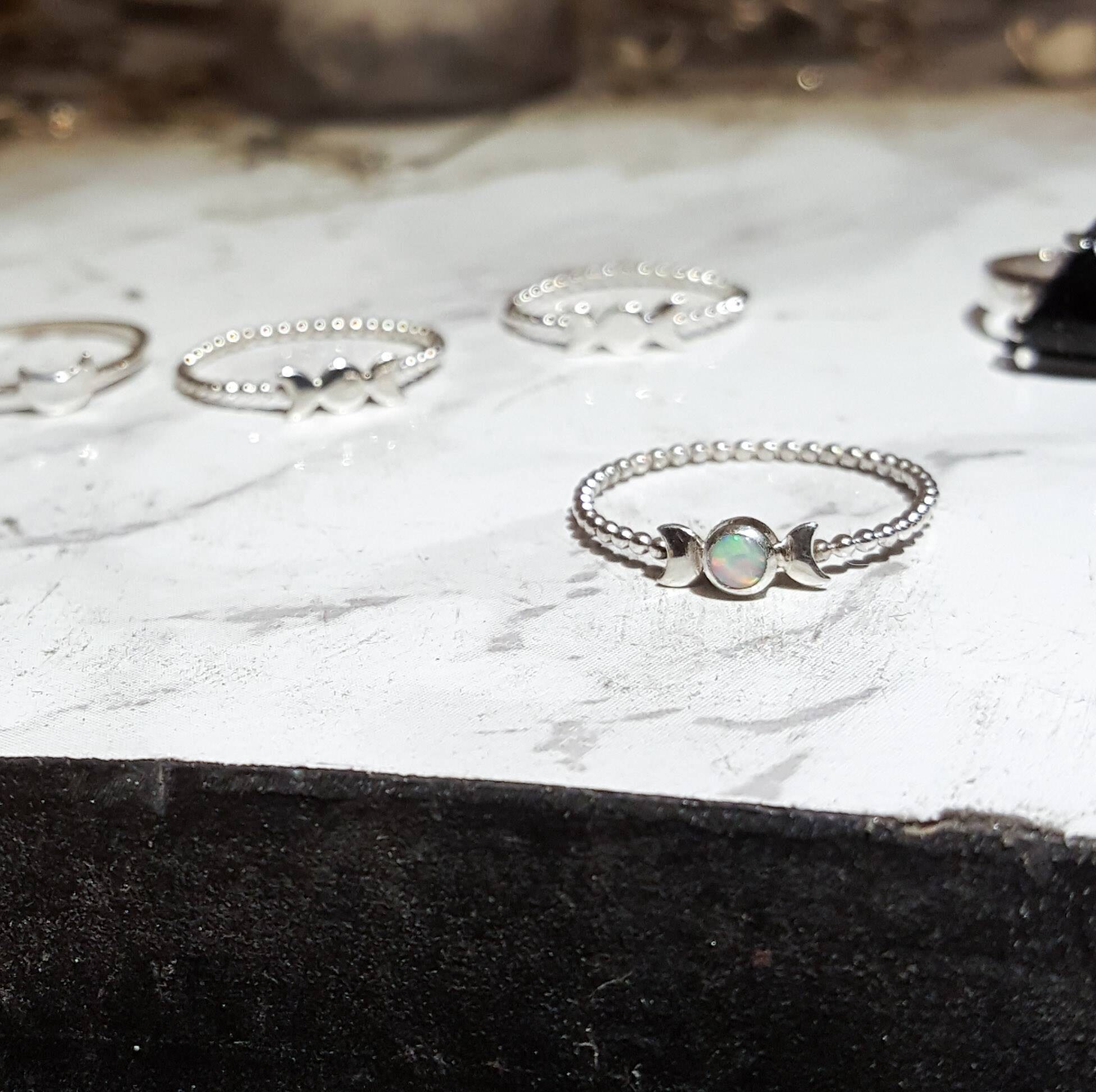 Have a wonderful birthday month and I will see you in the next article, 
with all my love 
XX   
Audrey Blogger and stylist at Inchoo Bijoux