How will you spoil your goth friends this year? 
Go creative & offer them something edgy and unique.
Here are some amazing goth gift ideas!
Old Soul Artisan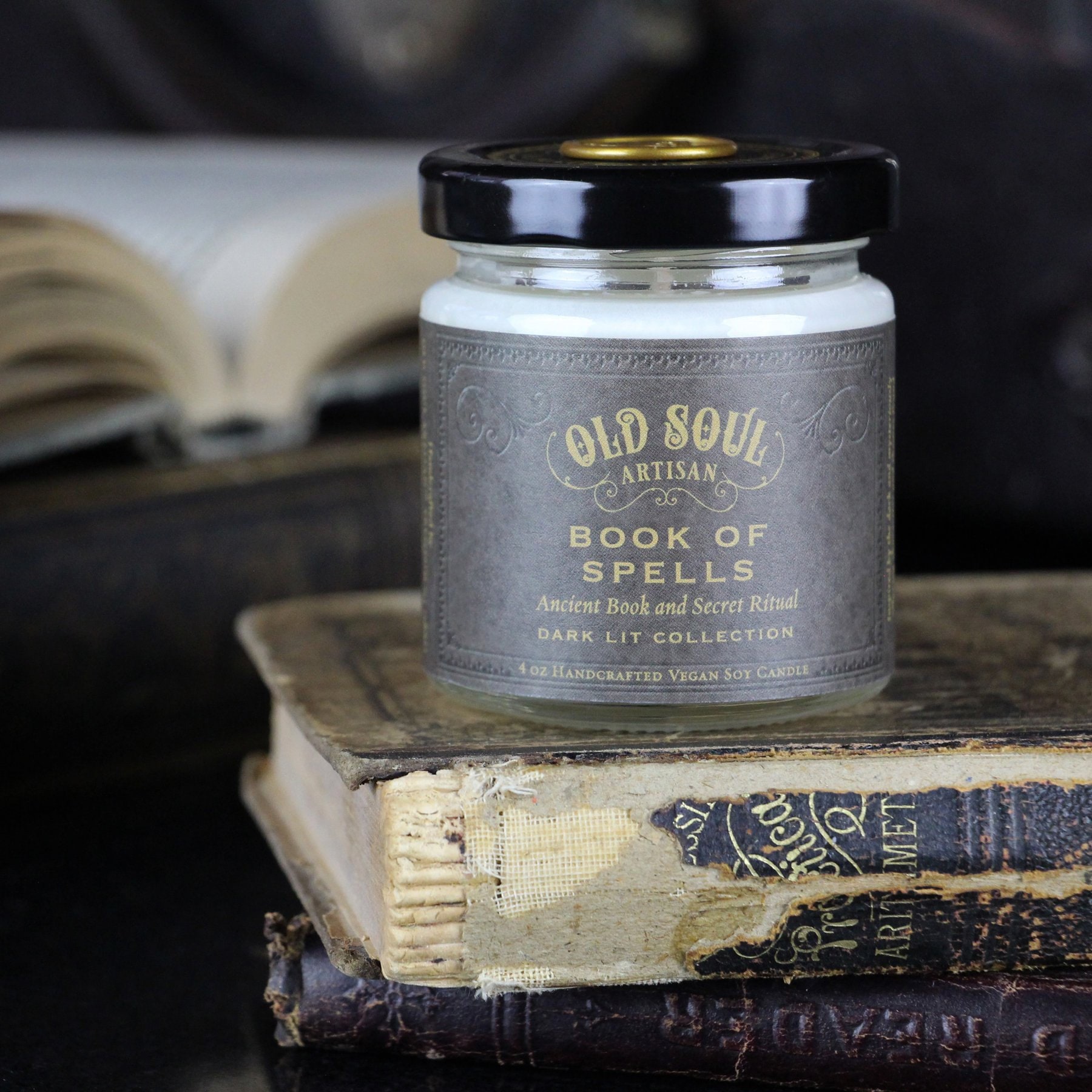 There's nothing like a candle to set the mood. Whether your loved ones actually likes to cast spells or they simply love adding goth touches to their home, this vegan, hand-poured soy candle is a mesmerizing gift.
Find Old Soul Artisan on:
Artaltered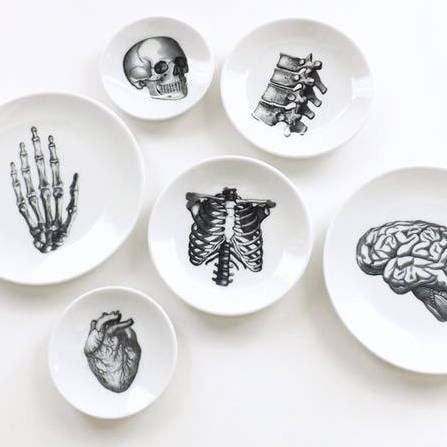 Give a goth makeover to your friends' kitchen with these amazing shallow ceramic plates, which can also be personalized with a name or quote.
Find Artaltered on:
Stitches Of Anarchy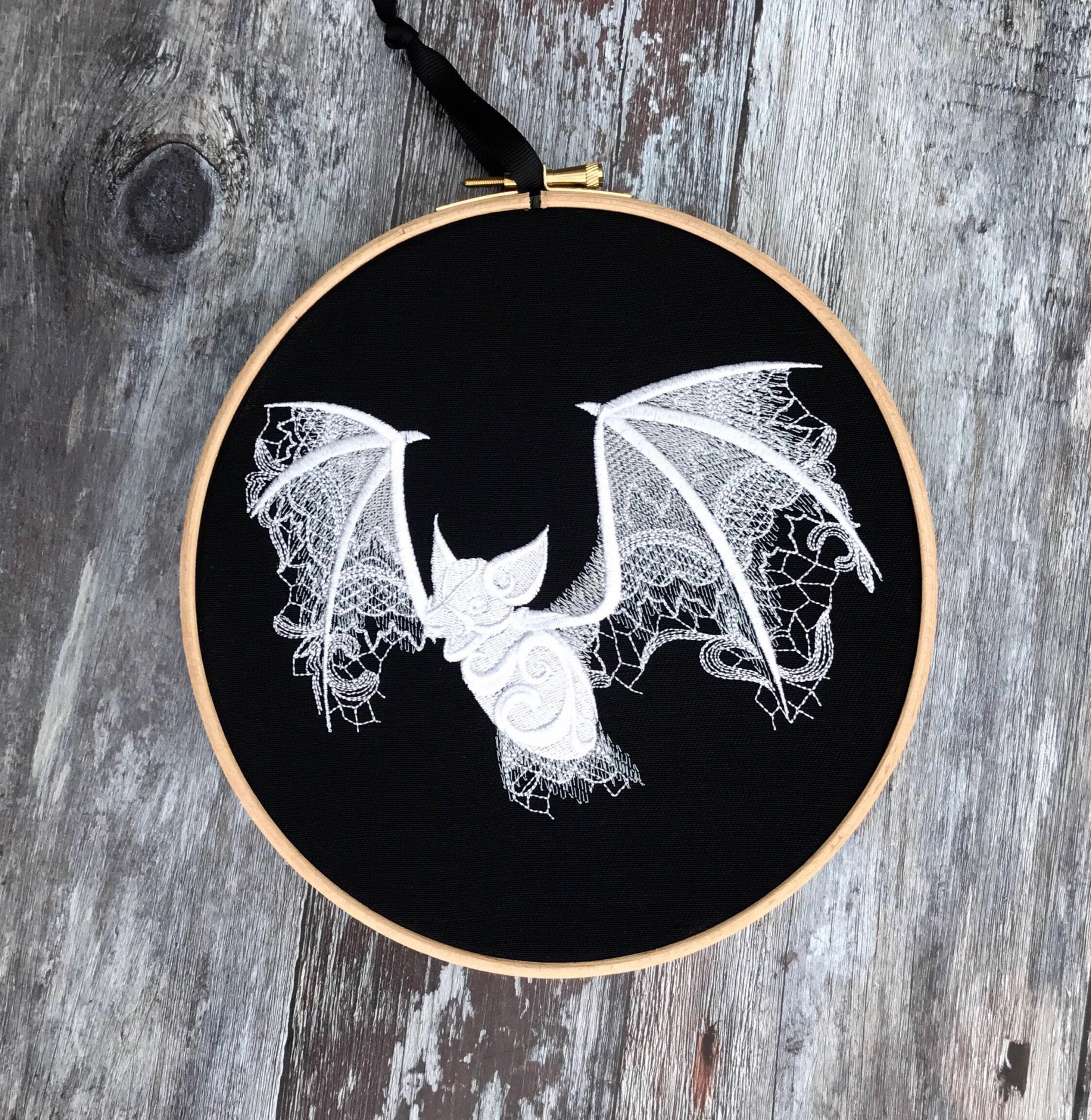 So goth but so cute! This white lace artwork is machine-embroidered using quality rayon colourfast thread on 100% cotton drill, and framed under tension in a British-made beech embroidery hoop. Crafty babes will love it!
Find Stitches On Anarchy on:
Inchoo Bijoux
Adjustable Silver Skull Bracelet Cuff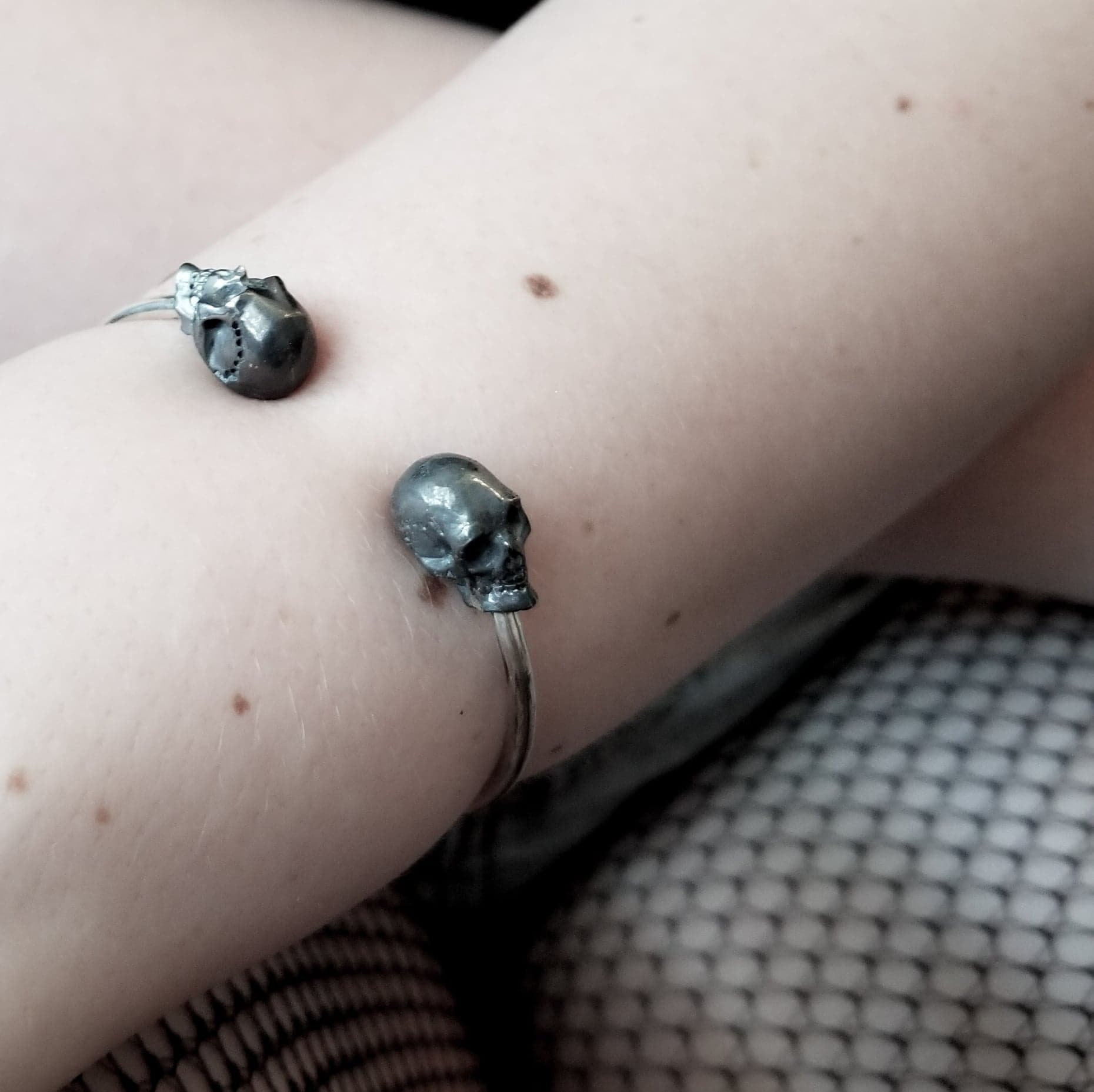 This silver bracelet is edgy yet classy; perfect for the die-hard goth, the rocker chick or the fashionista who's looking for something new. It can be worn with absolutely anything!
Entwyned Books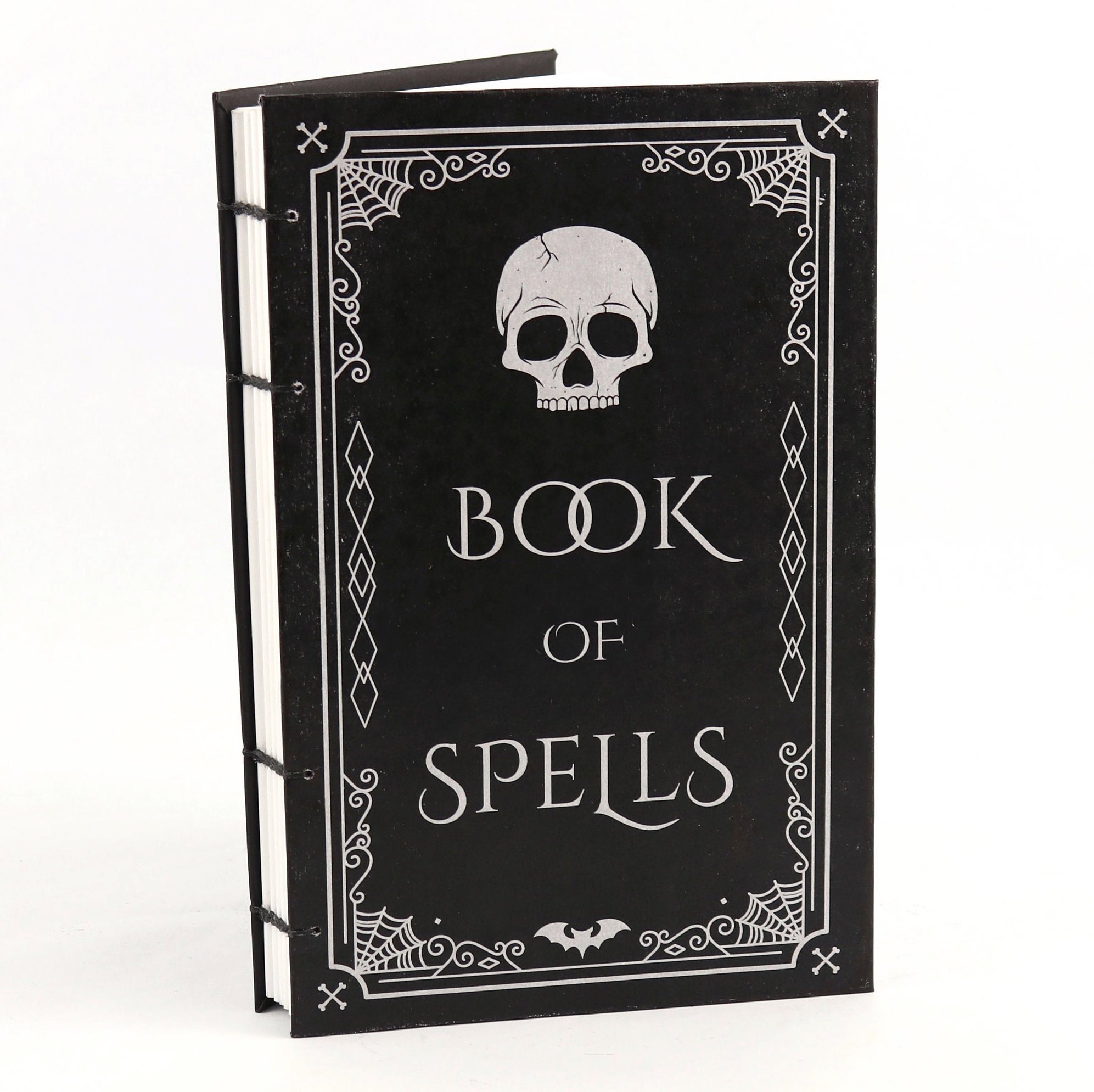 Some thoughts need to be put down on paper. This journal is the perfect place to keep dark stories, poems and letters for any goth angel with an artistic soul.
Find Entwyned Books on:
Print Is Dead Shop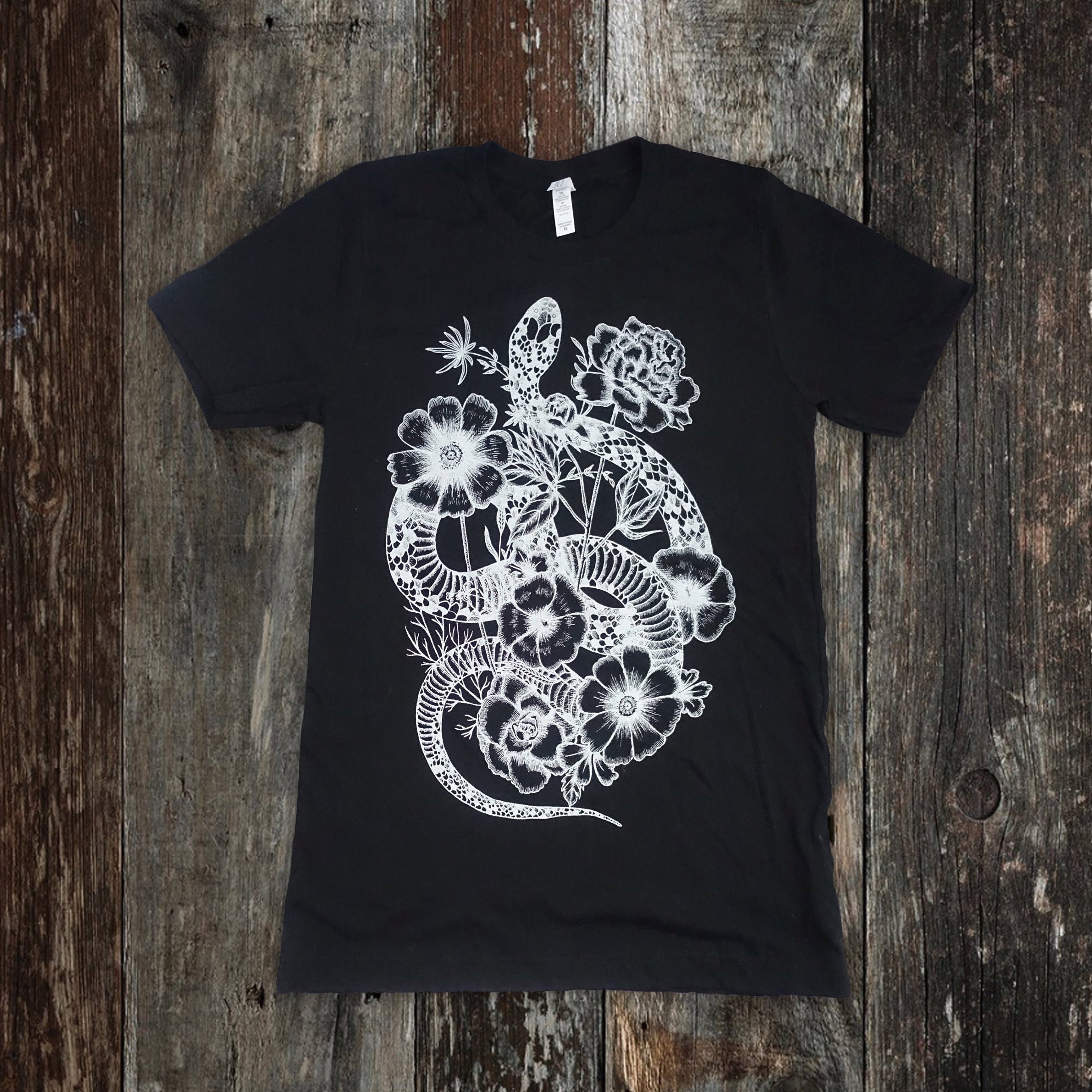 This unisex piece is inspired by the Ouroboros, infinity snake; a great choice for your goth pal or for the t-shirt addict in your life.
Find Print Is Dead on:
What will you give your goth friends this year?
Which ones of these gifts will you add to YOUR list?
Thanks for all the love!
Have wonderful Holidays!
xx
Ariane